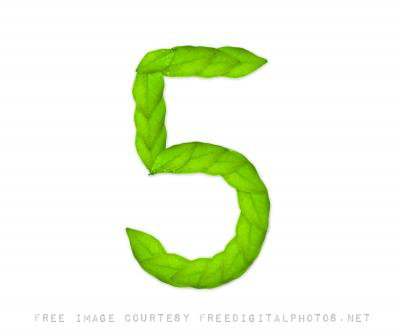 When I started to write for either small or big clients I made my fair share of mistakes.  As they say, you can learn from your mistakes and move on, but what you want to do as you move on is never fall for the same mistakes again, no matter what. Here are five mistakes you need to avoid as a freelance writer that I've made myself in the past.  Instead of learning from making such mistakes yourself, you can learn how NOT to make them at all from the get go.
Don't Fall for Smooth Talkers
When I think smooth talkers, I thing specifically of one client that I've met about two years ago through an ad I posted to offer my services.  The guy was a smooth talker all right. He said that even though he wasn't able to pay me well, I would be his writer forever, and he would even offer me more business in the long run.  While I was writing for him he called me almost on a daily basis and kept promising things.  I was writing articles and press releases for him well under my normal fee in order to build what I thought would be a long running relationship that would develop in more business.
Guess what? It never turned out to be that way.  The guy had a completely erroneous idea of what online marketing was all about, and he dropped all his blogs to start a totally different kind business. I should have remembered my mother's words.  It's wasn't really pretty (even in French), but it sounded something like this… "Smooth talkers are usually full of S#*t".  It's sad to say, but it's just so true.
Do not charge your clients based on maybes, perhaps, or if all goes well promises, or because they could win the actor's award of make believe that they are your friend and have your best interest at heart.  If you do, You will soon regret you did.  I will never fall for that one again, but if I did.  I know that the potential of newbies making the same mistake is pretty high.
Don't' Send Free Samples without a Written Notice of what will Happen with the Sample
I have sent free samples in the past to either never hear from the client again, not even a note  saying "we are not interested", or to find out that my written sample was used, but I never got paid for it.  Unless you are brand new, what you've written in the past should be plenty enough to prove that you can write.  If they want a specific sample, make them sign a contract specifying that either the sample will never be used, or if used, you'll get paid for it.
Most reputable clients will let you know what will happen to your sample, but if they don't feel to ask them.  If you decide to go ahead without making sure about what will happen to the sample, be prepared to whatever their might decide to do once they have your free writing sample in their hands.  Better be safe than sorry.
Don't Take a Job that you won't be Able to go through with
I know that the need for finding work as a new freelance job might make you accept anything and everything, but you must fight this temptation right from the get go.   A couple of years ago, I made the mistake of accepting a job that was way too heavy for me.  I had to do way too much reading and research and the price wasn't worth the work involved. Frankly, the whole thing turned into a nightmare pretty fast, so I had to back up from that hell of a job without of course being paid for my time invested before I quit.
Don't get tempted by everything you see. Some jobs are just not worth taking, unless you are expert in that specific niche.  This doesn't mean that you can't write about just any topic, as a freelance writer you should, but it means that you know your limits and won't try to go beyond them just because you're desperate to find work.  Save yourself some time, energy and frustration by resisting those types of writing jobs.
Don't be Afraid to Ask for what you're Worth
I know that as a new freelance writer you will be tempted to accept freelance writing jobs way under the price that you were asking for, and maybe that's OK for a little while as you are getting more practice and building a portfolio.  But eventually, you need to realize that some people are getting paid BIG buck to write, and yet, not only they are finding lots of clients, but they are being picky and are turning some down.
As a writer, you need to know where you stand, how good you are, and start accepting only GOOD deals.  In the long run, not so good and bad deals will burn you down, and you might as well go to a 9-5 job. It also brings our profession down as something of no value.
Don't Start Writing without a Contract
I don't care if I write for a friend or for a local business that I've known for years, I will not ever write without a contract again.  I know all too well the temptations of writing without a contract when there is a trust factor, but it's a huge mistake.  Usually, no one needs a contract when things go well, but when things go wrong.  Unfortunately, if you don't have a contract and things do go wrong, it would be too late to make one.
No one needs to be offended by a contract because it protects both you and your client as well.  Basically, the client promises to pay you, either in full or in half before you start writing, and you promise the client to deliver the work in time, according to the specifications of the contract.  A contract also helps things to run more smoothly, it seems.  It's that one time that you will not have a contract between you and your client that things will be happening, and you'd wish you had.  Don't make that mistake.
These are the five mistakes you need to avoid as a freelance writer.  Mistakes which I used to make myself as a new freelance writer. However, just by reading this post, you now know better and can avoid them all before you even start.
So, what do you think? Give me your feedbacks!