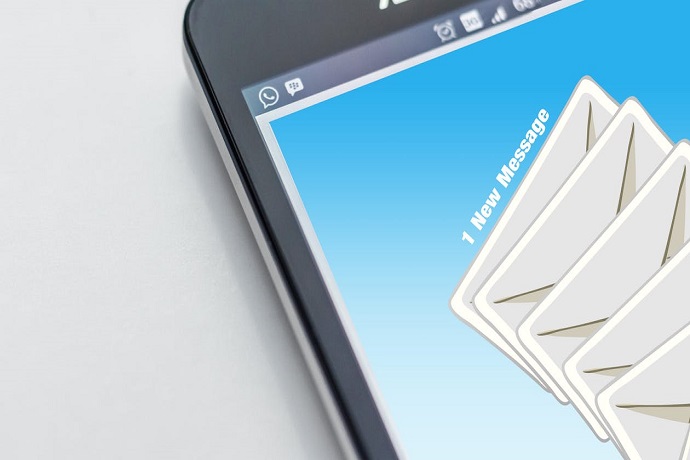 That's right! If you make any or all the email mistakes that I'm mentioning in this post, you are sending your email to trash instantly.
Now I'm sure that wasn't the purpose of you sending such email, was it?
Whether you're using emails to promote your products or services, send emails at work, or even send emails to someone you somewhat know, there are some basic rules that you should follow every time you send an email.
If you want your email to be read by their recipient, please pay attention to these mistakes, and make sure you never make them again.
Mistake #1 – Lying in your Subject Line with the Input RE:
If I receive an email which I have not solicited, and which is by no mean a reply to one of my emails, with the little in "RE:" in the subject line, to me it's a cunning way of making me open your email. But what's even worse, is that it's a sign that you're not an honest person or at best a sneaky one.
If your message is so weak that you need to lie in your subject line to make me open your email, you need to stop and take a moment to think why you're sending that email in the first place.
No honest company or individual would imply that their email is a REPLY if it's not. Do not present yourself as a dishonest person by making the recipient believe that you are replying to there email when you're not.
What to do instead?
Learn how to write attractive headlines that make sense and that will make the recipient want to open your emails. Make your subject line rather short and relevant to the content of your email.
If you can't find one, maybe your email is not worth sending in the first place.
Mistake #2 – Hello Admin or Hello Misspelling
If you have ever started an email with hello admin or misspelling the name of the person you are sending the email to, please, give yourself a big favor and stop NOW.
Even if you were to announce someone that you'll be sending them $100.000 in the mail starting your email by Hello Admin, there is a very strong chance that your email will go directly to the trash, and your recipient would never know that important information.
I really laugh out loud when I see emails like that. I'm saying to myself, are they really thinking that I'm going to read this?
Misspelling someone's name can be pretty annoying and even offending to the recipient.  And there is a legitimate reason for that. I have to admit that if someone writes my name "Sylvia," "Silviane," "Sylvian," "Sylvaine." or "Sylvianne," it tends to annoy the crap out of me, because it means that they haven't taken the three necessary seconds to see how my name spells.  Yet they're sending me an email?
By the way, I've seen my name written all of such erroneous ways more times than I can count.
If you can't spell the name of your recipient correctly, you need to ask yourself the question, do I really need to send this person an email now or should I at least learn a bit more about them? Checking how their name spells is a good place to start.
What do to instead?
If you don't know the name of your recipient, make sure to find out first and then send the email.
By any means, do not address the person or company by admin, because if you feel that you have to, just don't send the email at all.
When addressing the person by name, make sure you spell their name correctly by checking a couple of times if you have to.  If it's a not so common and rather complicated name, make sure you check the spelling thoroughly before sending that email.
Spending the extra 10 seconds on checking the spelling of a name versus annoying the recipient of your email is 10 seconds well spent since it might prevent your email going directly to trash.
Mistake #3 – Use Lots of Abbreviations
I don't know about you, but I can't stand abbreviations because more times than not I do not understand them.  When you write an email with too many abbreviations you need to realize a very simple thing – maybe the recipient won't know what they mean.
An email with too many not so well known abbreviations can be a real turn off and people will simply close your email before they get to the end.
Even the abbreviation ASAP while understood by most people, might not always be appropriate if you're sending an email to someone you don't know, or if you want your email to sound professional.
What to do instead?
Always assume that people won't understand your abbreviations and limit them to the strict minimum.  If you send an email to a perfect stranger, eliminate them all together.  Abbreviations are rather disrespectful and nonprofessional sounding.
Mistake #4 – Bulky Text
A bulky text is not good no matter what you write; printed or online articles, blog posts, eBooks, forum replies, or emails.
Whatever you write will be lost in a bulky text email message because it's an instant turn-off for most people.
Recently, I landed on Someone's website who lives in my neighborhood, and I found their articles very bulky, not attractive and hard to read.
I sent them a note about this through their contact form, and while they didn't particularly seem to be thankful for my note, telling me how much education they had in the English language instead, the next time I went to their site they had, indeed, formatted their articles with shorter paragraphs.
Even with their arrogant attitude, they had to admit that short paragraphs were much more attractive to the reader.
If you send an email with a 15 line paragraph, chances are that your email won't be read at all and send to trash immediately.  Even if the reader would make an attempt to read your stuff, it probably won't be a pleasant read anyway, as it's very hard on both the brain and the eyes to read such thing.
What to do instead?
Even if you figure that your email is one thought, make sure that your paragraphs are no longer than 4 sentences or 4 lines.  Anything longer is tough to read and a turn off for the reader's brain.
Nobody wants to read that.
Mistake #5 – Not Being Specific
If you're not being specific enough when you write an email you're leaving room for misunderstanding.
When you're saying things like "should have come earlier," "should have paid attention," or "will find out later." What are you saying? Who should have come earlier, paid attention or find out later? YOU or ME?
I've seen many confusing emails such as this.  Why confusing the reader when you could make it very clear by just adding a simple word such "you" or "I".
What to do instead?
Don't ever leave room for misunderstanding just because you're lazy to write few extra words.  I can promise you that saving a couple of words now, might make you write plenty more later.
Here is how you can save yourself some time NOW.
Bad example
"Should have come earlier not to miss the fun."
Good example
"You should have come earlier not to miss the fun."
Bad example
"Should have paid attention to the email sent."
Good example
"I should have paid attention to the email I sent.  Sorry for not having proofread myself."
Bad example
"Something happened, find out later."
Good example
"There was a fight in the boss's office this morning, but I don't know all the details. I guess I'll find out late."
I'm sure that if you'd receive a vague email such as the bad examples mentioned here, you might have no clue about what is said. Now imagine an email with many of such non-specific statements and you'd be totally lost and have no idea what that email is about.
I have received many such emails.
Don't be too lazy.  Use enough specific words and details so there is NO misunderstanding.
I hope this article helped you see why you should avoid those 5 emails mistakes that would prevent your email to be opened and sent to trash instead.  Please, give your feedback below.
Sylviane Nuccio