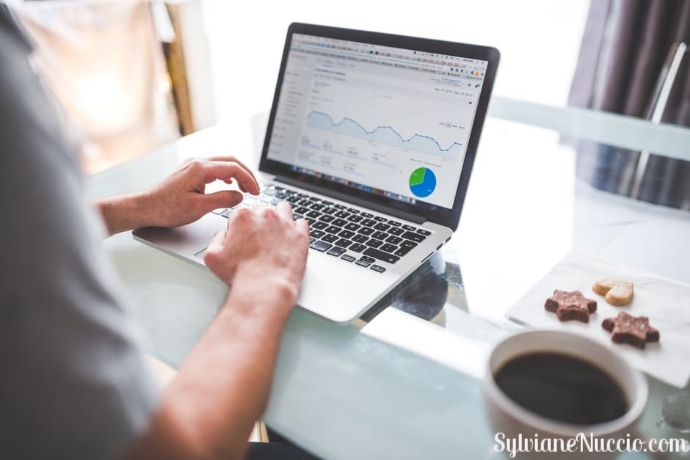 You are becoming more and more aware that your job is not as secure as it was once thought to be.
As a matter of fact, jobs from mail carrier, data processing clerk, travel agent, insurance underwriter to the reporter and broadcast news analyst and more are in a steady decline of 10 to 20 percent by 2022.
If there was ever a good time to start your online business it would definitely be now.
So, if you are an entrepreneur at heart, but have always been somehow afraid of making the jump from your job to entrepreneurship, this article is for you.
If you are looking for valuable tips that will make a difference to help you start your online business, your e-commerce store or even your new blog or website, you've come to the right place.
It is extremely important to your future success that you get these 5 basic must have to start your online business.
Once you get this you will:
Understand the basic process of building an online business
Avoid wasting time and money due to mistakes that new entrepreneurs almost always make
Follow a proven formula that will assure your success
Why is it Vital to Understand the Correct Path of Online Business from the Get Go?
The difference between those who succeed as online entrepreneurs and those who don't is that the ones who do, have a basic formula in place that is bound to make them successful, while those who don't are just guessing and getting lost.
As a result, many new online entrepreneurs quit their online business within the first 3 months frustrated and disillusion, when all they were missing is a simple understanding of the basic process of building an online business or e-commerce.
Here are 5 vital steps that you need to understand and follow before you start your online business, whether you are going to build an e-commerce store, an affiliate business, a network marketing business or any other type of business that you can manage online.
1- Develop a Strong Mindset
I think that it's safe to say that probably 50% to 70% of new online marketers come to entrepreneurship with a rather negative employee mentality that prevents them from succeeding before they start.
A primary success factor that you need to understand is that the mindset of an employee is not the same as the mindset of a business owner.
However, many people who leave their job to venture into an online business either underestimate the importance of the mindset or are totally ignorant of this fact.
As a coach who helps new entrepreneurs succeed online, I've seen too many individuals with potentials quitting before they even started because of this alone. It's only when they took care of their mindset that they were able to start anew with a completely different perspective.
Before you start your online business. Before you start your online store, or your e-commerce, remember this:
If you can't see yourself successful, you won't be
If you can't see yourself wealthy, you won't be
If you can't see yourself ahead of the game, you won't be
So, take charge and take care of your mindset before you even start your online business. I promise you that this will save you years of struggles that can be easily avoided just by adjusting your mindset to the mindset of an entrepreneur.
2- Target your Niche
One of the fundamental recipes for success as an online entrepreneur is that you need to sell what people want to buy.
If you do it the other way around, if you try to sell something that you personally like, but that doesn't necessarily have a market for it, your online business or your e-commerce will not generate potential buyers.
Remember that you need to serve the demand and that potential clients won't buy from you just because you want them to.
But if you have what they want, the list of your potential buyers will grow effortlessly and infinitely.
So, before you embark on your online venture, be sure to do your market research and build your site, blog or e-commerce based on that target market – your niche. And that niche alone.
3- Create your Customer Avatar
If you are brand new to online marketing, you may have never heard of the term "customer avatar" or maybe you have but you've never investigated to learn what they are and what their purpose is.
A customer avatar is a buyer/person-type that you will create with the intent of creating your perfect or ideal customer.
You need to give your avatar:
A name
A gender
An age
A location (what city, state or country they live in)
A level of education
A family relationship/status
An income range
What their hobbies are
What their main concerns are
What their interests are
Why they are interested in your product/service
Why would they want to buy what you're selling
… and more.
You could give as many details as you want to your avatar, but the list above is the average information that you should know about your avatar – your ideal client/customer.
To create your avatar, simply take a sheet of paper or a blank word document on your computer and write down all the attributes above. Then print it out and keep it near in your work area.
When I create my perfect client avatars, I also give them a face by adding a picture above their name.
4- Build your Marketing List
When building your blog, affiliate or e-commerce store, you need to have a method in place that is going to collect your visitor's contact information, such as their first name and email address.
If you'd asked any of the wealthiest online gurus they would tell you, and believe me I know that for a fact, that unless you have a targeted email list there is no way that you'll be able to grow your business to a consequent level of success.
In order to build your list, all you need to do is create an opt-in form where you'll be collecting those names and emails, in exchange to which you'll give your visitors an incentive as a thank you. That incentive should be in direct connection to the interests of your target market. In other words, what you're selling.
5- Automate your Email Follow-up
When you start an online business, as I mentioned above, it's essential that you start capturing your site's visitor emails as soon as possible. The main reason for that it's that it takes an average of 7 to 10 exposures to a product or service for someone to purchase it. Even if they are interested in it.
This means that barely a fraction of your traffic would buy from you on their first visit.
Because of this marketing fact, if you do not collect your first-time visitor email, that person may never come back to your site, even if they are interested, and you would lose them forever.
When you capture their email, however, this gives you plenty of time not only to build trust with them until they become a customer, but you could sell them over and over with a simple email.
In order to accomplish this, you need to have an email service called an auto-responder which will take care of step 4 and 5 for you.
From your auto-responder, you can send dozens of emails each week to thousands of people in just a few clicks.
Auto-responders are rather cheap and indispensable tools to grow your online business, no matter what niche you're in.
This is how people making the most money online are doing it. There's no big secret, it's always the same process.
This is the basic, yet vital formula that is going to save you tons of money and time while helping you to avoid the pitfalls and other mistakes that so many new online entrepreneurs are making.