Dum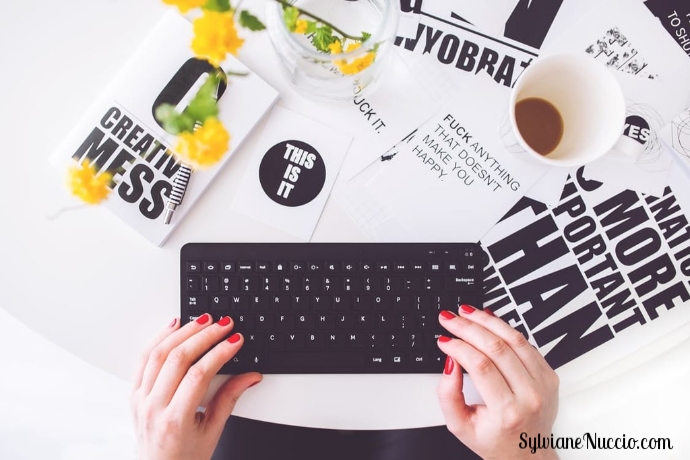 mies guide
Today it's the second Monday of the month, which means it's guest post day, and I have the pleasure to feature someone who is a very talented blogger.  So here is my guest quote for him…
Take a very talented blogger who goes above and beyond to give you superb info and great insight on blogging, and you get Andrew Warner!
Take it away, Andrew…
A disturbing thought, isn't it?
That you would purposely try to drive readers away from your site. You wouldn't do that, would you?
Of course not.
You take blogging very seriously.
You're always publishing quality, descriptive content. Engaging with other bloggers to build solid relationships. Promoting on various social media platforms.
All things that you're supposed to do.
But, it seems that no matter what you do, readers find whatever excuse to leave your site. Sometimes seconds after they arrive.
And you can't help but wonder why.
Is it your content? Or maybe you're not promoting it to your ideal reader?
To be completely honest, it has nothing to do with those things and everything to do with what's taking place behind-the-scenes.
The good news?
I'm going to give you a list of certain "behind-the-scenes" missteps that contributes to readers leaving your site and ballooning your bounce rate.
How many of these will you be guilty of?
Let's find out.
1. Your Blog Design Is Pre-Historic
Can I be honest with you for a second?
99% of free themes suck. Hey, I know they're cheap, since they're free and all, but still. You're not doing yourself any favors by having a free theme.
You leave yourself vulnerable to security breaches. Hundreds, if not thousands, of people having the same theme as you – especially if it's popular. And they usually have pretty outdated designs.
It's quite sad. And I can almost guarantee your readers won't like it.
Why?
Because design is important. Especially on mobile devices.
Otherwise, why would Google roll out that new update that penalizes you if you're blog isn't mobile-friendly?
Because more people are viewing web pages on their mobile devices and tablets — and if your design is dated and you're not mobile-friendly, you're screwed.
What To Do Instead
Since your blog will be the catalyst to ultimately having your own business, you need to invest wisely in it. That means you should quit belly-aching and invest in a premium theme.
Genesis.
Thesis.
Thrive Themes.
Etc.
Doesn't matter, as long as you do your research and choose a theme that suits you and your brand. But the key thing is to make sure your theme is mobile-friendly.
2. Your Site Load Time Is Long
You ever watch a TV show and right when it gets to the juicy part, they cut to commercial?
AHHH!!!
Doesn't that just piss you off?
And if that's not bad enough, the commercials just drone on, one after the other, with no end in sight.
Leaving you thinking, "When the hell is the show going to come back?"
Newsflash – that's how your readers feel when your site takes forever to load.
But here's the thing: they won't stick around.
Why not?
Because they actually value their time. And if your site doesn't load in a specific amount of time, they'll leave and probably never return.
What To Do Instead
Constantly look for ways to increase your load time.
Compress your images before you load them on your site with sites like Kraken and TinyPNG.
Utilize a plugin like BJ Lazy Load to help with your site speed.
And don't be afraid to utilize tools like Pingdom to find out where your website speed stands:
Or even Google PageSpeed Insights to figure out how fast your site loads on a mobile device. And what needs fixing:
And this is important because according to this post on KISSMetrics, 40% of people abandon a website that takes more than 3 seconds to load. So if you're not there, time to get to work.
3. You Never Respond To Comments
Imagine this.
You come across a blog while searching for a particular topic.
After reading the post, you're compelled to leave a comment – based on the quality and useful information you just read.
For the next few weeks, you visit that same blog. Leaving a comment every single time. But after a month of doing this, you noticed that the author isn't replying to your comments.
Or anyone else's, for that matter.
You feel slighted. Let's face it, you spent a lot of time not only reading their post, but crafting a thoughtful comment as well.
The least they can do is justify all of that with a response. Right?
To be completely honest, yes they should. And you should as well. In fact, in a LinkedIn group I'm in, they talked about just that:
It doesn't matter if you have 5 comments or 500.
If people took time to read your post, consume the information and write a well thought out comment, they deserve to be responded to. No matter how popular you become.
What To Do Instead
Responding to comments can be a time-sucking chore if you allow it to build up. If you can't respond right away, then it's best to dedicate a certain amount of time to respond to comments.
Couple hours a day. Maybe a certain day of the week.
Regardless of what it is, show them that you're not just preaching and actually engage with your readers.
They deserve it.
4. You Absolutely Refuse To Format Your Posts
It's okay. You can admit it.
Your selfish, right?
Hey, since it's your blog, you're going to do things your way, right?
After all, why else would you write text-heavy posts with little to no formatting? Let me ask you a question. Do you remember how the textbooks were in High School?
Those things was a behemoths, weren't they?
Well over 1,000 pages.
Weighing more than 15 pounds.
And text so crammed together, you couldn't tell where the next paragraph started. That's what you want for your blog?
A long string of paragraphs that's difficult on the eyes, and would bore any reader to tears?
Readers don't want to see walls and walls of text. They get turned off by that and won't hesitate to leave. And unless you smarten up and are willing to make that change, then you're just showing readers you could care less about their reading pleasure.
What To Do Instead
If you didn't know, blog formatting is a pretty big deal.
In fact, in a previous post I wrote, Marc Andre had some pretty telling views on blog formatting:
Everything he mentioned in that quote, is what you should be doing.
5. You Blatantly Abuse Popups
Chances are, you're not a big fan of pop-ups. Am I right?
Do they work? Yes.
Are they annoying? Hell yes.
But more and more, pop-ups are becoming extremely annoying. For instance, you're reading a blog post that contains information you're interested in and then – BAM!
There goes a pop-up. Obstructing any view you have of the content. And if that isn't bad enough, imagine this happening on your mobile device where you're forced to find and click the X button.
Yeesh.
I'm sure if you were to survey your readers, more than half would say they hate those things.
But you keep it because it converts. It collects email addresses — which is what you need to grow you blog after all.
But the main reason you do it is because experts like Neil Patel does it.
You know the type, right?
The ones that pop up again …
… right after you close the first one down?
*shakes head*
But … you're no Neil Patel. So all you're really doing is annoying readers and eventually driving them away by doing that.
What To Do Instead
There's nothing wrong with having popups .. as long as you set up some parameters that allows it to track cookies so it doesn't popup for every page.
But more importantly, make sure that if someone clicks the "X" button, it stays closed. And another one doesn't pop-up right after. Guarantee that will drive readers away.
Are You Driving Readers Away?
We all want to keep our readers when they visit out site. That's how we build engagement … friendship … a community.
But the last thing that readers want to experience when they visit your site, is any of these things.
They're all bad.
They're all damaging.
And they'll all make readers leave your site just as quickly as they visited.
You don't want that, do you? Of course not. Use this guide as a reminder of what NOT to do on your blog. You work too hard to get the readers that you do, why throw all that hard work away because of these foolish missteps?
What are your thoughts? Do you know any other dumb missteps that drive readers away? Please share your thoughts in the comment section.