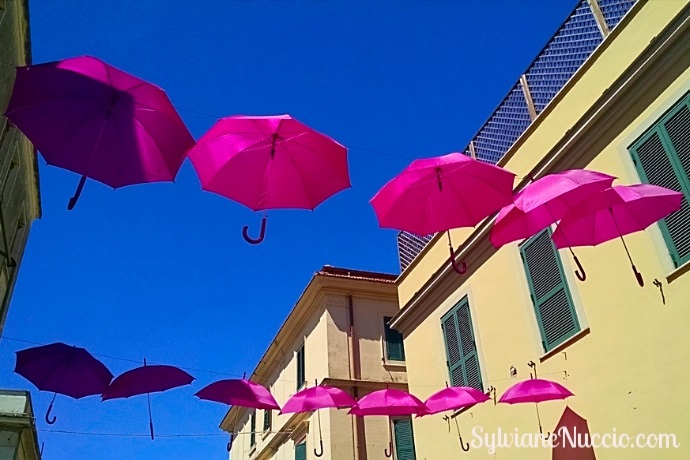 You've been kind of understanding the law of attraction, yet your actual life is still miles away from your dream life.
You are still complaining, criticizing, fussing about things…
If so, it's only because you're missing the point. Or should I say the 3 main key points about the law of attraction? And they are crucial points, because if you don't get these, you just don't get the law of attraction at all.
Are you also still using statements such as the law of attraction works when you work it, or nice to see that the law of attraction works for you..?
If you are, chances are that you most likely are not fully aware of what the law of attraction is and how it truly works.
Every time you say things like the law of attraction works when you work it or I'm glad the law of attraction worked for you on that one, or anything similar, you are sending signals that you have not fully comprehended the law of attraction.
So if you are someone who has and still use this type of statements when it comes to the law of attraction, I want to clarify a few things for you. So not only you'll be clearer about the whole thing, but you'll start sending the right message (vibration) out there instead of confusion that will mess up your point of attraction.
We are going to do this in a form of critical key points that you need to understand once and for all.
Once you do (and only when you do) will you be able to gird your life where you want it to go much better.
Key Point #1: The Law of Attraction has Always been Present in your Life
It's not because your life's circumstances have been less than desirable that the law of attraction was NOT present in your life.
This is a very common mistaken belief that many people have.
Long before you ever became aware of the term law of attraction, the law of attraction was present in your life, just like long before you became aware of the term oxygen, your little lungs were becoming full of it.
Whether your life has been triumphant or completely dull, that has been brought on by your point of attraction. And just like we're breathing unconsciously we are also attracting unconsciously.
Just like when you meditate you become consciously aware of your breathing, it's when you become aware of your point of attraction that you can understand how and what you are attracting.
Key Point #2: Only by Becoming Aware can you Start Making Choices and Move towards them
The reason why your life seems to be out of control or even slightly off is because you were not aware that whatever might have been, you've attracted, from the biggest to the smallest thing.
Many people don't like to hear that because it makes them feel bad or even mad.
Of course, they've attracted those things unconsciously, without even knowing it, and they're saying, I could never be responsible for this!
Believe me, I know the feeling.
It can be quite upsetting to find out that you've attracted to yourself things you wouldn't have wished to your worst enemy, yet you brought them about into your own life.
Actually, it takes courage to admit it to yourself, maybe even some getting used to for a long while after you've accepted that fact.
But the truth of the matter is that the earlier you become aware, the more ahead of the game you will be and the quickest you'll be able to move forward in your life.
Life IS a game, and the sooner you know the rules, the better armed you'll be to win that game, which obviously exposes the fact that the less aware you are about the rules, the more risks of losing the game.
I don't know about you, but I'd rather admit my mistakes and move on towards a brighter future than keep on denying it to my own detriment. Even if those mistakes were totally unconscious.
This is about taking responsibilities all the way, even for what we've attracted unconsciously.  But once you do, it's actually so liberating.
Key Point #3 Start Making Changes in your Thinking Habits Today
Like I said above, you've been attracting since before you were born, and obviously, you've been attracting unconsciously or otherwise known as subconsciously. But this was due to the fact that you were NOT aware of what was going on under the surface.
As you are becoming more and more aware of how the law of attraction is affecting every moment of your life, you can learn how to literally change your mind over in order to penetrate into your subconscious mind, and twist it in a way that will serve you and your life much better.
The formula is simple:
You become aware
You transform your thought process
You keep on practicing
You start experiencing some positive changes
You reach a momentum
Now, while I said that this is simple, notice I didn't say it was easy.  That's why most people can't achieve this on their own, and that's why success coaches are in great demand. Whether it's business coaches, relationship coaches, energy coaches, you name it… we all do the same thing really.
Personally, I have to say that I am very proud to be able to help my clients achieve that change and momentum in their life if they let me.
But even if it's only with articles such as this one, my purpose is accomplished.
This is one of my readers said about my last post:
Hi Sylviane
Loved your post. To be honest when a post is as long as yours I do not read to the end. But let say honesty I did this one. I am that guilty one who lots of time I do not take the action. Being busy and putting it off tomorrow and tomorrow never comes. My advise is this to all of your readers: Take Action when your mentor suggests you do this. It will not get done if you don't act. Thanks so much for this very motivating valuable post. God bless. David