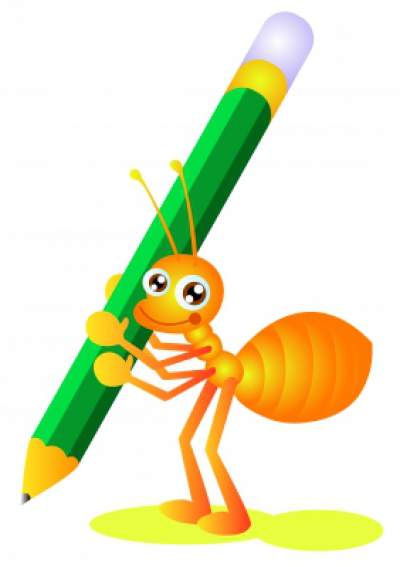 As some of you know, there are times when blogging is not your first priority in life, and right now, I'm going through some times that make blogging impossible for me, so I asked my good friend blogger and writer, Harleena, to write a guest post for me, which I am sure you will enjoy. So, here she is…
I'm Harleena Singh, a freelance writer and blogger. When my good friend Sylviane asked me to write a guest post for her, I couldn't refuse her.
As a writer, I might not be as good as her, but I do know from the number of comments and social shares I get on my blog – that my blog readers love my writing style.
So, I infer that there must be something about the way I write, which is either different or good to follow.
That's why here in this post, I'm revealing the writing strategies that I use, thinking they'll help you too.
Not that this is a complete guide to writing masterpieces, but a practical approach to writing that has worked for me and probably could also work for you.
Let's start, shall we! Before we begin writing, we need to make some preparations.
Why Have a Writing Strategy
To prepare is to develop, organize, or arrange by systematic planning.
Before you start writing, you need to prepare a writing strategy, which is nothing but an elaborate and systematic plan of action.
If you want to create great content, you just can't write extempore. You always plan to write an impressive article, and that is what makes it effectual.
When you plan, you know the direction to take, tone to set, words and language to use, and the time it will take you to complete your article.
The plan of action can be different depending on your writing project.
I always plan before I write any article or blog post. For any of my writing projects, I start with knowing my audience and the purpose of writing. Do you too?
TIP: Don't start writing until you know what to write. You need to have a complete road map before you start the journey. Else, you might be lost in the woods of words, and the final product will be tasteless.
Who Are You Writing For
Writing is like cooking. Not literally, but it's a good analogy to understand, especially for all those lady writers out there.
As before you start cooking, you want to know who will be eating the food that you prepare. It would help if you knew what kind of food the person loves to eat, wouldn't it?
Then you would use a special recipe, gather the specific ingredients, and cook them all up in a particular way to suit your purpose.
Similarly, you need to know whom you're 'cooking' the content for.
This is important because it helps you decide among many other things, whether you want to keep content causal or formal, and what level of complexity you want to have in the article.
I follow the tip mentioned below, and then I proceed to conceive an idea about what to write for them so it can be helpful and meaningful.
TIP: If you're writing for a client, ask where the article would be used and who'll read it. If you're writing for your blog, first check your site analytics and know if you really have an audience for it.
How to Develop a Strategy for Writing
Your plan of action to create a compelling content starts with an idea.
Without planning, you get nowhere. You've to plan your approach, organize your thoughts, and provide a structure to your ideas.
My strategy for writing consists of 3 different processes.
Conceiving the Idea
An idea takes its own time to come. But when you're writing with a deadline hovering over your head, you need to create conditions to incubate ideas quickly.
If you look from a different perspective, deadlines are good in a way as they help fuel you with energy and focus. What do you think?
There are 3 ways to get an idea:
1) Your client gives it to you
2) You brainstorm to get hold of the best idea
3) You do keyword research
When you're writing online web content or blog posts and you want to leverage SEO benefits, the keywords become your seed ideas.
For example, for this guest post, I selected the keyword "writing strategies" on the free Google Adwords Keyword Planner.
This seed keyword helps me to create my plan of action that relates to and revolves around it.
TIP: If you decide to do keyword research, then you should also find related long tail and semantic keyword phrases that you can sprinkle in the main content wherever possible.
Creating the headline
Next, you want people to know what the article is all about.
There are again 3 ways to go about it:
1) Choose a catchy title irrespective of the keyword
2) Create a catchy title including the keyword
3) Have a generic title with or without keywords
Step two has certain limitations but I decided to go with it.
I decided on the title: "My Writing Strategies for Creating Compelling Content".
This is the first step to create a great content. However, some people prefer to create a headline after writing the article. You can choose whatever way suits you.
For me, the headline lays down a line of action that defines:
a) this article needs to be entirely about my personal experiences
b) it has to be all about developing a plan of action
c) it should contain the elements that make an article compelling
TIP: Google the headline to make sure it is unique. If it is not, then tweak it. Check out the top ranking articles and take cues.
Composing the Article
Your article or post mainly consists of 3 parts – introduction, main content, and concluding section.
This division hugely depends on whom you're writing for as we discussed earlier, and the type of writing project.
Introduction
Speaking of myself, writing the introduction seems the most difficult part than the other strategies for writing.
It usually happens that when I sit to write, my mind is like a blank paper.  I open the page with a fresh new mind and my first line starts me off. What about you?
You can begin your article with:
1) A quotation
2) A question
3) An analogy
4) A definition
There are many other ways to make an impressive start. I usually start my blog posts with questions, but my commercial articles may start with facts, anecdotes, or something different.
But before writing the introduction, you need to know what your main content is going to be.
TIP: Just as recruiters don't read your resume if the cover letter is not impressive, your readers may not read your article further if the introduction does not captivate them. Spend time on it!
Main Content
Generally, the keyword and the headline give you a fair idea of what the content of the article should be. However, you need to organize the ideas in written form.
It's best to jot down the points and make notes before you sit to write the article. Make sure they do justice to the topic or your client's requirement, and cover all the aspects.
Of course, you should arrange them in a logical and meaningful manner.
You can write the points in the form of "Table of Contents" and in order of hierarchy. It helps you to know the main point and the sub points, as that helps you later to write appropriate headings.
When you start to write the main content, you can expand on these points. It's this simple, isn't it?
Another strategy I use to create the content of my article is incorporating the "6 Ws & H". These are nothing but the question words – what, when, where, which, why, who, and how.
You can see that I've used them in this article. You don't have to use all of them – just choose the ones that serve your purpose.
This strategy helps me to write about a topic in detail covering all its aspects.
Therefore, my summary of points to create the content of this article was something like this:
● Why have writing strategies
○ Who are you writing for
● How to develop a strategy for writing
○ Conceiving the Idea
○ Creating the headline
○ Composing the Article
– Introduction
– Main Content
– Concluding section
● Tips to consider in implementing a writing strategy
This is a bird's eye view of the action plan, isn't it?
It should get you going and make it easy for you to prepare your first draft. Of course, you can always change the order, add or delete points in your revisions.
If you're writing for your blog, you can make out which headings should be marked as H2, H3, and H4.
TIP: Include quotes from experts, reference, or citations to make the article authentic and authoritative, but avoid using rich anchor texts to hyperlink them in case of web content articles.
Concluding Section
This is where either you summarize the article or write your conclusions. It is important to make an impact on the readers and reinforce your point of view.
Here you should provide a reference to something from the introduction that gives a sense of completion or closure.
The introduction and conclusion sections are closely related. The conclusion should give answers to the questions in the introduction.
If the introduction starts with a quotation or paradox, you should refer back and explain it in the context of the main content.
You can state if your hypothesis was right or wrong, or how the information in the article can help the readers. Your disclaimers or promotional statements can also come in this section.
If you're writing blog posts, then you can even include an "Over to you" section like I do, where I ask questions to my readers based on the article to receive their feedback.
TIP: Keep this section short and do not repeat content except for a few main points that you wish to reiterate.
Tips to Consider in Implementing a Writing Strategy
The task of creating a compelling content does not end here. Revisions and refinement go on until the article is error free and complete in all aspects.
The purpose of a strategy for writing is to create such a content that binds the readers to the article. You can follow the tips that I use in the entire creative process of creating the article to make it binding.
● Keep the paragraphs short. Do not have more than 3 sentences per paragraph if for online purpose.
● Vary the length of the sentences in the paragraph so the reader is not bored.
● Use varying tones to keep the reader interested.
●Punctuation marks will help you modulate your tone.
● Ask questions from the readers frequently so that they remain involved.
● Try that two consecutive sentences do not begin with the same word.
● Write as if you're narrating a story.
● When you read the article in your mind, make it sound like a newsreader reading the news.
● Write the entire article in second person if possible, as if you're directly speaking to another person.
● The following paragraph should always be connected with the preceding paragraph.
● Every sentence should logically follow the previous sentence. The link or flow should not break.
● Do not make the introduction too lengthy, not more than 250 words in a blog post.
● Try to use related quotations as fillers to divide sections.
● First jot down your ideas, then read content of other people so your views are not influenced.
● If you're writing an article that you're ignorant about, research as much as you can before writing.
● When you're familiar with the topic, you can write sentences on your own, which increases originality.
● Write in a simple way but keep your own voice.
● Think from all angles and different perspectives, and then write a balanced article.
● Sleep over the article and do a final revision in the morning or to get more ideas and new perspective.
● Re-read and revise the article many times. There'll always be a scope for improvement.
This list is endless and you can add your own points here from your experiences. You can also take a few tips from my post on how to improve your writing skills.
Don't expect to write a perfect or near to perfect article at the first go. The article you're reading now has gone through many edits and revisions, and there still might be some errors in it (though I hope not!)
Sometimes, entire paragraphs are changed, or sentences are rephrased. Still, you may feel more things could've been added or things re-written in from a different perspective.
You can always see help of someone you know or even a professional proofreader or editor to help you scan your article with a fresh pair of eyes!
TIP: My grandmother used to tell me that your food would be good if you pour your heart into it while cooking. I've experienced that it is the same case for writing with me. Write with your heart!
Phew! This has become a long article, sort of a mini guide, isn't it? But I guess you got to learn a few new things.
Remember, that this article is only about my own personal experiences and the way of writing that has helped me. You can always write in different ways that suit and help you.
But having a writing strategy will certainly help you and it is not difficult to have one.
While you're here, you can go through the tips and vast resources Sylviane has to make your writing better.
I enjoyed revealing my strategy and tips that I use while writing. I hope you enjoyed them too.
Over to you –
What are your writing strategies? What makes them different and useful? Share in the comments.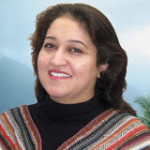 Harleena Singh is a freelance writer and a blogger. She undertakes writing assignments on all kinds of topics, and blogs on life, relationship, family, personal development, and blogging related topics at Aha!NOW.