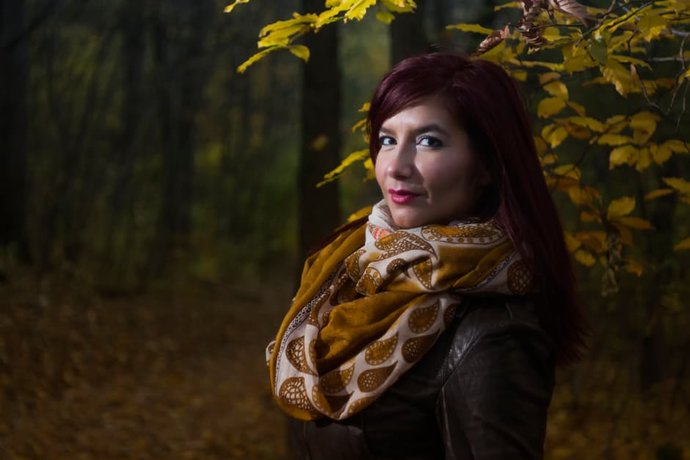 You are a single woman over 40 and you're finding it hard to meet a great guy.
You're divorced or simply never were able to find the right man for you, and as time goes by you're worrying about this more and more.
In your mind, you feel that's too late for you to ever find the man of your dreams.
You're too old, you're too used to your routine, you're too self-conscious, and maybe simply too afraid of it all.
However, you are yearning for a relationship. You are yearning for closeness. You are yearning to come home to someone at the end of the day, and most of all you're tired of being and feeling alone.
If this is you, I've got some good news for you, so I invite you to read this article all the way to the end first and then I'll invite you to watch a video that I've made especially for you.
But before, I need you to understand the following important points.
So, here we go…
The Truth About What's Going on in your Head
The first thing that you need to understand is that what's going on in your head, what you are thinking day in and day out, is true ONLY to you.
What does it mean?
It means that whatever is true to you is not necessarily true for the rest of the world, or even the rest of the universe you live in, but you are making it true to yourself and yourself alone.
Now, what's the problem with that?
Well, unfortunately, once you believe something strongly enough, whether it holds any truth to it or not, you are making it true to yourself and as a result, you are attracting that " so-called truth" into your life.
People and circumstances that you're attracting into your life are going to invariably match what you believe as true.
A woman who feels young and attractive at 50 will get results in accordance with her beliefs about herself, while a woman who feels old and unattractive at 50 will get results in accordance with her beliefs about herself as well.
I'm not just saying this. I've experienced the truth of it many times over.
I know for a fact, and as a professional coach, that it's not easy to change your mindset – your paradigm as it were, but it is actually a rather simple process.
In a nutshell, you need to give less attention to what you don't want and more attention to what you do want.
As per the law of attraction of the universe in which you live it's impossible to give attention to what you do not want and attract what you do want.
To apply this to the example above, it's impossible to feel young and attracting good looking attractive men if what you tell to yourself out loud or in your head is "I'm feeling old and ugly."
It's with that type of mindset that most of my clients come to me, though, and it's usually pretty easy for me to diagnose this huge problem right from the get go.
You must learn how to recognize your inner chatting, stop it in its track, and transform it.
Upgrade Your Self Image
"We spend time upgrading our phones and computer systems, but when was the last time you've upgraded your values?" ~Sylviane Nuccio
Now, what do I mean by upgrading your self-image?
I mean that a huge number of women out there, and especially those who find themselves single after 40, tend to downgrade themselves in more ways than one.
In other words, they have a low self-esteem that is underlying it all.
It's affecting their self-image as a whole and a low self-image is the poison of successful relationships.
If you want to meet that great guy that is going to rock your world, you MUST upgrade yourself. You must upgrade that self-image of YOU.
A good way to start is to learn how to analyze you present self-image.
How do you truly see yourself when you think of your person? How do you feel? Are you walking upright? Do you have a voice that project self-confidence? Do you feel valuable?
Answering these type questions honestly will help you see how you truly see yourself. What your self-image is really about, and act accordingly.
But in the meantime, this information will give you the answers as to what type of men you are attracting and why.
In my experience as a relationship coach I found that women who attract low-class guys suffer from a low self-image, and as that image improves so does the type of men who show up into their life.
Fix the Source of the Problem Not the Results
The results that we get in life, whether they are emotional, financial, familial or in your relationship patterns, are due for the most part, to your inner makeup, which we call paradigm.
What is your paradigm?
Basically, your paradigm is what makes YOU.
Throughout the course of my studies and experience as a coach I have found that most of such paradigm is unconscious, better described as subconscious.
If you know anything about your subconscious programming, it's been shaped for the most part between the ages of 0 and 16.
If I look at my own early life I know for a fact that this is, indeed, one hundred percent true.
I suggest that you do your own history investigation and see if there were anything worth noticing between the times you were born until you were 16 years old.
That's when your subconscious paradigm was created.
Have you Ever Done This..?
You may have heard that the action of thinking is writing, but have you ever thought about writing down the qualities that you would like to see in a man?
You should write down in as many details as possible what you want your man to be, do and have.
Not so much physically, even though you can, but most importantly write about his personality.
What type personality traits do you like to see in a man and what would match with yours best?
Also, don't forget to mention how this man makes you feel.
Many people don't realize that while we attract with our thoughts, we also attract with our feelings and emotions. Actually, feelings and emotions are the leading factors in the process of attracting.
I realized that a huge problem that my clients were having was that they were carrying on the negative feelings and emotions of their previous relationship into the next almost every time.
So eventually those negative feelings and emotions took the best out of them and their relationship.
I am sure you will enjoy and benefit from this information that you won't find anywhere else.