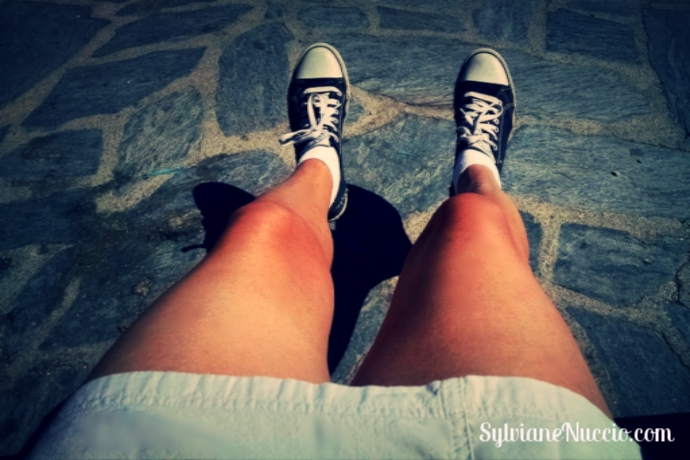 You think you know what you want, and you're realizing that it's tough to get it.
You want to lose weight, but you can't.
You want to stop smoking, but you can't.
You want to find the ideal partner, but you can't.
You want to succeed in business, but you can't seem to get that break you need so much.
Why is it so?
Why is it so hard to get what you want?
In this post, I'm going to give you the answer to this fundamental question.
So if you want to discover once and for all why you're having such a hard time to do, be and have what you want in life, please, read on. Don't miss a line.
After reading this post you should never see things the same way ever again.
Why Willpower is a Weak Tool you can't Rely on
Some people would tell you that if you have a strong willpower you can achieve what you want and if you don't, well, you won't.
But if you think that willpower is a big thing it's' only because you don't understand the true power behind willpower.
The real power I'm referring to is your subconscious programming.
If you have troubles understanding this let me give you few examples that will help you understand, I'm sure.
Let's take the example of two people for the sake of illustration.
One person who's inclined to eating healthy food with the body and stamina to show for it, and another who's inclined to eat junk food and also has the body and stamina to show for it.
On the outside, you may think that the skinny/healthy looking person has more willpower than the other person who's eating junk food and being overweight. But you would be wrong.
Both those people want to be fit and healthy, and both people have the same access to what is called "willpower" but only one knows how to access to what they want.
Why?
Because in both cases each one of these two individuals has accepted their stamina and body size at a subconscious level, but one has accepted themselves as healthy and fit while the other has accepted themselves as overweight. The only thing that's really different in the two is the way they've accepted themselves to be based on what has been programmed into their mind.
In fact, their physical results have nothing to do with their actions and the results of such actions, even though that's what gave them their individual end results. Rather it has everything to do with WHAT makes them act one way or the other.
What makes them act one way or the other, what makes them choose one action over the other is based on their subconscious learning towards food. It's based on what they think of themselves. It's based on the image that they have of themselves. It's based on what they feel about themselves from the inside out.
This is why you see people losing a lot of weight, but eventually gaining it back. This is why you see people winning millions in the lottery and losing it all within two years. This is why people mastering their addiction for a while are plunging back into it.
In all such cases, individuals have managed to use their willpower for a while, but they have failed to make the switch at a subconscious level.
This type of change usually doesn't last.
When you want to create a drastic and long-lasting change in your life, whatever that may be, willpower alone will never do it.
For a drastic and lasting change, you need to do the switch at a subconscious level.
A good way to start doing this is to use your imagination.
Imagination Beats Logic Every Time
Let me say that again.
Imagination beats logic every time.
But in case you doubt that let me give you a couple of examples.
Let's say you're lying in bed at night and you hear a strange noise. Your logic wants you to rationalize about what that noise could be. It could be your cat that knocked something over, it could be any explainable things, but your imagination goes wild and you're imagining the worst.
The more you visualize the scary movie that you're fabricating in your head the more scared you're getting. Your heart starts pumping, and you start sweating. All of it because of your imagination. There's pretty much any more room for logic left at all at this point.
Another example would be when you are safely sitting in a movie theater surrounded by another hundred people watching a scary movie.
Obviously logic tells you that you are as safe as you're going to be, sitting in a comfortable chair surrounded by people doing the same thing you're doing (watching a movie), but here again, your logic can't compete with your imagination.
You're watching this horror movie and you are trembling, shaking, putting your hands in front of your eyes, and maybe even screaming. What's more is that if it's late in the day chances are that you are going to have some nightmares too.
All of this because your imagination is way stronger than your logic.
If you're like me you don't even go see these type of movies because you're so darn scared that you can't even take it.
Again, remember that you're sitting in a safe room, but the movie that you're watching makes your imagination run wild, and once that happens, forget about the logic.
Why do those Things Happen?
Because logic is controlled by your conscious mind, while your fears, such as in these two examples, come from your subconscious mind. What comes from your subconscious mind does not need logic to exist. On the contrary, it wins every time regardless of logic.
Your subconscious mind is that part of your mind that takes everything literally.
If you are familiar with the subconscious mind you know that it's way more powerful than the conscious mind. It's your subconscious mind that runs the show of your life,  not your conscious mind.
And it's important to know that your subconscious mind takes everything literally. That's why imagination beats logic every time.
That's why so many people who have not yet got in touch with their subconscious programming don't understand why their willpower alone is not enough. Why even though they've managed to get some results, often times those results don't last.
What you want consciously and what you want subconsciously often times don't match at all.
If you are not getting what you want in life, it's most likely that your subconscious programming is sabotaging your results.
Like in the case of any problem, you need to go to the source in order to understand and fix the problem.
When you can't get what you want. When you're saying why is is so hard to get what I want? You need to go to the source of the problem and fix it from there in order to change your course.
Willpower alone won't do it.
Willpower alone can't do it unless it works in agreement with what you really want subconsciously as well.
Every time your subconscious mind is not in agreement with what you want, it will sabotage your results one way or another. I see this happen to people on a daily basis.
What about you?
Are you letting your subconscious programming getting the best out of you and your success?
If so, why don't you start by downloading my eBbook  to get on the right track? There you will learn how to use  your imagination to transform your  subconscious programming…