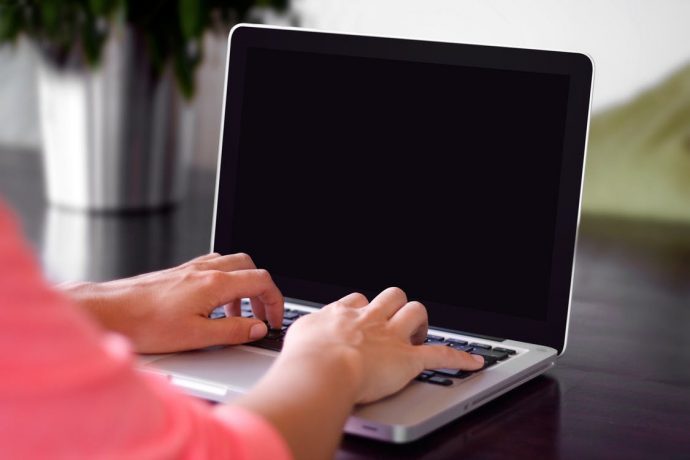 Blogging offers a considerable advantage to keep your web content up to date and to address new industry trends in real time.
As a result, it's no surprise that blogging has made its way onto the business marketing palette at one of the top digital priorities.
But the trend of managing your business blog is long gone.
Instead, it's about maximizing the potential of collaboration between the blogger and the business.
A productive blogger collaboration can be beneficial for the writer and the company.
Whether you are a blogger or an entrepreneur, embracing a strategic blogger collaboration is a brilliant way to promote your services and attracts new clients.
4 Reasons For Bloggers To Love This Collaboration
 Keep reading if you're a blogger and wondering about offering your services to a company.
As an independent writer, you can gain from this collaboration and grow your professional portfolio as well as your expertise.
Self-promotion is at the core of the collaboration between a business and a blogger. In other words, your role as a blogger is to grow through the project, so you get to support your client's business and your own.
#1. You keep improving your skills
Taking on new blogging projects is key to improve your style and your writing skills.
There is no miracle when it comes to developing an attractive writing style: Practice makes perfect.
The more you take on projects, you more your practice and the better you get.
However, you also need to read more to discover new ways of using language and wordplay jokes.
With every project, you get to work with a variety of styles, either formal or informal – depending on your clients – and you get to experiment with new ways of engaging readers.
The more you embrace the collaboration, the more you learn to master your blogging tools.
#2. You are more connected to new opportunities
As a professional blogger, you always need to find new ways of approaching clients and promoting your services.
Finding blogging opportunities is a tough gig but these Blogger Outreach hacks by FatJoe will give you a head start and the confidence to get out there and start looking.
Looking for clients is tough, but you can easily grow your online presence through collaborative projects, using inbound links, blog communities, and directories to introduce your writing business.
Blogger outreach is a very useful tool for bloggers to shout about their services and portfolio and for companies to find you.
#3. You acquire new knowledge and areas of expertise
As a blogger, it's likely that you have a specialist area of expertise that you've developed with selected clients.
However, growing your portfolio through collaborative projects means that you will get to learn to work in a variety of industry sectors.
Specialist knowledge is useful to sell your writing to more companies, but you will soon find out that each company will improve your knowledge of the industry.
#4. You build your portfolio
As a freelance blogger, building a portfolio is a tricky task that is necessary to attract and convince new clients.
The more gigs you get, the more you can build a compelling portfolio that represents your personal brand and the kind of projects that you want to get.
If you're working on a challenging collaborative project, you can be sure that a complex piece will be great for your portfolio, for instance.
#5. An expert blogger can engage with your customers
The time when anybody in a company could sit down and write an article for the company's blog is long gone. Writing engaging posts is a skill that experts have developed professionally.
They know how to provide a clear and understandable text that people want to read.
Professional bloggers are experts in producing empathic writing that grabs readers as if they were reading a letter from a friend.
Because in the end, that's what a blogger offers: A friendly and new approach to convey your message to your audience.
#6. You can refresh your SEO ranking
Content marketing is, as you know, at the core of search engine optimization. But in the world of SEO, the quantity of content item is only one of the ranking factors.
For industry rankings, the freshness of content is an indication of quality and consequently can improve your ranking scores.
There are naturally different levels of freshness needs. But a blogger collaboration can keep your website updated with the latest industry trends in real time.
Additionally, quality blog content supports link building, which is another key factor of ranking scores.
#7. You can focus on what you do best
There is no way around it: As an entrepreneur, your expert skills focus on investment, partnerships, and market knowledge.
Creating engaging content doesn't have to be one of them as you can hire a professional writer to do it for you.
What this means in a business perspective is that you can focus your time and energy on what you do best, aka running a company.
There is no gain in doing it yourself.
Instead, you can invest your expertise in promoting your business to your market audience without worrying about your content strategy.
Self-promotion is also the result of outsourcing to experts so that you've got your mind free to think about your next business step.
#8. You can experiment with different approaches for each target group
There are different kinds of blog content, and each content is best suited for a specific purpose and a targeted audience group.
For instance, video bloggers, or vloggers, offer a dynamic and engaging blogging collaboration that can take your business to a new level of brand awareness.
Vlogs are hugely popular among the younger generations – Millennials and younger – and present an advantageous format for product and service descriptions.
Companies that chose to work with a variety of bloggers – for blog posts, videos and even infographic content – can benefit from the possibilities to reach different audiences via different media.
Spread your content the smart way to put your business in front of more eyes and attract more clients.
Contributor Post