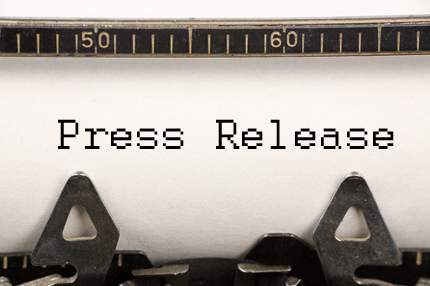 The difference between writing a press release and writing an article can't be confused. Even though the two are a writing piece of 400 to 500 words both have a very different purpose and, therefore, require a different kind of writing.
Here are the main differences between a press release and an article that will help and guide you to write them both in the most correct and efficient way and get better results from both of them.
The first thing you need to remember is that when you write an article you do not want to sound like a sales person trying to sell your product.  An article requires writing about information that would be useful for your reader.  Each article that you write should be of some help for your reader in a specific theme or subject.  As a matter of fact, if you are writing an article that sounds a bit too much like a sale's letter it won't be accepted in article directories and your readers won't like it either.
On the contrary, a press release has much more room for a sales pitch.  As a matter of fact when you write a press release you should ask yourself these few important questions:
Why am I writing this press release?
Who I am trying to reach with the press release?
What do I want to emphasis about the product I am writing the press release for?
The difference with writing an article would be this:
Who am I writing this article for?
What is the theme that I want to cover?
What are the main points I want to talk about within this theme?
Do you see the difference here? Your press release will be more about informing an anonymous crowd about a product.  Your article will be more about writing to a specific crowd about something you want them to know or you want them to learn.
When you write a press release you need to be more concise and go to the point right away. Press releases don't need too much of an introduction or the use of nice filling words.  A press release requires more of direct and to point statements, stating factual information for the public that might be interested.
On the other hand, articles are more like stories telling the reader what to do, how to do it and when to do it.
An article requires you to write more in the first person to get closer to the reader and establish more of a relationship between you and them.  In the case of a press release, there is no such thing as relationship between the writer and the reader.   It's more "a matter of fact" type of writing and the use of the first person should never be used, but replaced by the third person.
In a press release avoid using I, WE, YOU, US and ME, and replace them by, THEY, HE, SHE, HIM, HER, and THEM.
While an article can end with a brief "resource box" which is usually better kept very short and specific to that specific article, the press release can have a whole appendix that provides background and information about the company as well as the name or the person to contact even a phone number when necessary, and of course the website URL.  The date should never appear in your article but should appear your press release.
Both articles and press releases are great to advertise your business or product, and your presence online; however they are two completely different animals that require a completely different writing approach.
This article by Sylviane Nuccio