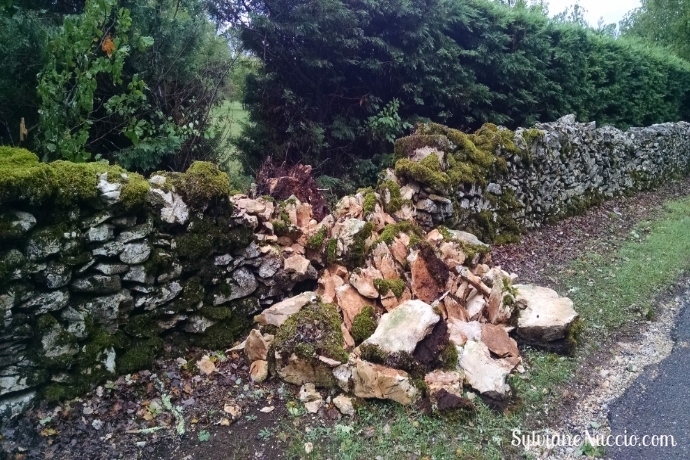 Have you ever made the same mistake more than once?
Have you even made that mistake over and over… and over?
If you can answer yes to at least one of these two questions, then this article is for you.
What prompted me to write about this subject is that I have a client that I've been helping for the past two years, and he's reached out to me again just yesterday, by email, with the same type of recurring issues that he's been having not only since I've known him, but pretty much his entire life.
Now, if even an animal can learn pretty quickly when something hurts and avoid it after a short while, why can't humans avoid making the same mistake more than once?
Good questions, isn't it?
Here is my theory on the subject, after having studying many cases as well as my own, over the years.
The problem is so deep in the subconscious programming that's pretty much impossible to stop it.
There exist a very negative energy surrounding them that makes them fall every time for the same thing.
They are somehow reluctant to fully trust good advice, and apply it.
They keep doubting themselves to the point of making the worse choice available, every time they have two choices in front of them.
They keep attracting the same crap over and over, because of pretty much all the above together.
Usually if you keep making the same mistake over and over it's going to be a bit of everything I mentioned above in most cases. I know that it's the case of the client I'm referring to.
I feel that his case is so specific that it's well worth a blog post to dissect each of these areas and see what we can find.
As you're reading this, you might recognize yourself as well. And that's OK. I've recognized myself in some of my clients issues many times before as well.
So, here are some of the mains reasons why you keep making the same mistakes over and over, even though you are an intelligent person.
1- The Road Block of the Subconscious Programming
No matter what you study, no matter what you read, no matter what you learn, no matter what new information gets into your brain, you can't afford to neglect your subconscious programming.
Whatever has been put there when you were just a small child is still there.
No exception.
Some of it is useful, some of it is neutral, and some of it is darn harmful to your progression, improvement and growth in life.
Of course, it's the latter that you need to watch for.
But how do you recognize a harmful subconscious programming?
You can recognize a harmful subconscious programming by noticing your recurring issues, fears, and other less than useful habits that seem to always show up.
Just as an example, the habit of smoking could be so much in your subconscious programming, because your parents smoked in front of you since you were an infant, that even though you consciously know how bad it is for your health, and really want to stop, you're not able to, no matter what you try.
In such case, pretty much any supposed "cure" against smoking wouldn't help you for very long, because your subconscious programming is going to kick back sooner or later.
A better approach in this case would be to retrace that habit of yours at the subconscious level and removed it from there in order to be able to physically stop smoking successfully.
This is just an example, but it's pretty much the same scenario with any type of harmful subconscious programming.
Here is another…
Let's say your parents told you that you were stupid and good for nothing often as you were growing up. That unfortunate sabotage of the mind would become one of your main subconscious programmings, and most likely you would manage to fail at just about anything you'd attempt in life.
In such case, if you kept failing at everything you'd tried, while otherwise a smart and well put together person, you would need to get to the root of the problem, namely your subconscious programming that says that you're stupid and good for nothing.
If you're suffering a stinking recurring issue in life, the first place you need to check, is your subconscious programming.
Now I'm not going to lie to you. This is something that's hard to fully figure out on your own, and that's when you'd probably need a coach to help you find out.
2- A Negative Energy Surrounding you
While this is less common, and seldom accepted by many people, it's real. It does happen.
I am not an energy healer, at least not yet, but I can recognize it when it's there because there are tale-tell signs, especially when my clients start trusting me well enough to tell me their little secrets. In some case, the only explanation I find is that they have a case of negative energy surrounding them.
In such cases, I would advise you to consult with someone who is able to see energy, or has some type of psychic ability in that area.
Not everything that affects us in life is "visible" to the eye, or palpable. Some of those things you can't see, hear, smell or touch.  Just like radio waves, or the sounds that your dog can hear, but you can't. You just have to trust that they do exist nonetheless.
For you to be able to find out and get rid of negative energy encumbering your life, would totally depend on how much open you are, or narrow minded you are.
Either way one or the other will probably guide you in making your decision. But no coach can make it for you.
A coach can only guide you in the right direction in a case like that.
You can take the horse to the water, but you can't make him drink.
I can clearly feel that negative energy surrounding my client, but he'd rather ignore it for now, even though he knows it's there. So there's nothing I can do, especially when fear is involved on the part of my client.
3- Refusing to Follow Good Advice
No matter how much or how good advice is given to you, it won't do you any good if you keep on refusing or being lazy to apply it to your specific situation.
Also, applying advice once in a blue moon, or when you feel up to it, is pretty much as useless as not doing it at all.
When you hire a coach that you trust, you need to follow your coach's advice to the T.
It's your life you want to improve, don't you?
If you can't even make the effort to improve your own life, what else are you going to be able to do in life?
Apply coaching advice like your life depends on it.
Because it does.
Don't fool yourself.
Do you know that just by doing a couple of swifts in your daily routine could dramatically improve your life over time?
4- Doubting Yourself
If you hire a good coach, you should be able to boost your self-confidence.
Stop doubting yourself.
Take the plunge once in a while, especially if you're not even taking it on your own, because you are being guided by a good advisor (your coach).
Once I've coached someone for as long as I've coached the person I'm referring to in this post, I answer their questions with other questions to help them think.
When I ask them the questions that they should be asking themselves, they are bound to realize sooner or later that they could have easily asked those questions themselves, and thus been able to answer them as well.
Getting to know yourself is very important in this case, and it will help you to ask the right questions.
As a coach I try to help my clients discover their own pattern, because I know that it's easy to be blind to our own habits.
When you doubt yourself too much it can be quite paralyzing and preventing you to think straight, so the best advice I could give you right off the bat is to relax and take a big breath.
Let's see now, what went wrong and why…?
What could I have done to prevent it?
What could I do next time this happens?
Is there a way I could know before it even happens…? What are the signs…? Etc…?
Learn how to ask yourself the right questions about your specific problem or issue, and you will be well on your way to fix them.
5- Still Attracting Same Old, Same Old
Are you still attracting same old, same old?
Don't be blind to you own issues, because if you are they will most definitely never go away.
If you keep getting the same results. If you seem to be making the same mistakes over and over in life, it's bound to be one or more of the reasons I mentioned above.
If you are tired of getting hurt in the same spot over and over, you must find the source of the problem, because unless you do, it's going to hurt again, again, and again.
It's going to hit the same spot over and over. And this is not a nice way to live.
I hope I answered questions that some of you might have been asking yourself.
To learn more about improving your life, you can also get my book bellow. It's the price of a cup of coffee, but will benefit you much better.