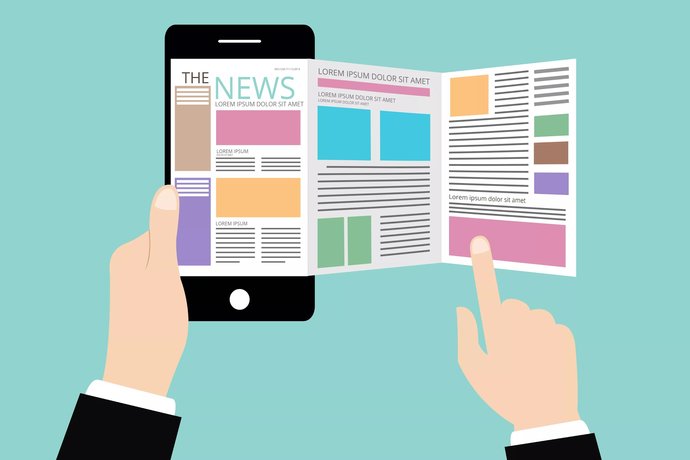 If you are wondering what PDF file reader is best for you, then this article is going to help you make the best choice.
PDF files are pretty common all around the world as they offer great benefits. There was a time when .doc files were extensively used, but this has now changed thanks to PDF files.
It turns out that PDF files are said to be more secure than .doc files and offer other benefits as well.
The biggest issue with traditional .doc files is compatibility. At times they wouldn't work properly on different versions of Word, but PDF files have completely removed this type of issue.
So, yes, PDF files is what you need, but you need a PDF reader to open and work on them.
Speaking of PDF readers, Adobe is a name that strikes our minds whenever we talk about PDF readers, however, what you might not know about Adobe it's that not only it's expensive, but it's a rather heavyweight software.
Therefore, you should go for PDF readers that are convenient, easy to handle, lightweight and loaded with features.
Here are 4 such PDF readers that you need to learn about:
1- Soda PDF Reader
Our top pick is the Soda PDF reader for of a number of reasons.
First of all, it allows users not only to read PDF files but to convert them into other extensions. Moreover, it contains many other features as well such as annotations, bookmarking, page jumping etc.
Another interesting part about this software is that it's cloud compatible. Meaning, one can use and store files on the go without having to worry about space issues.
The best part about the software is it being absolutely free to use and you can access it on the web as well. Business people can also use the software as it has an enterprise version as well.
2- Nitro Reader
The multi tabs feature is the limelight feature of this software as it helps to open a number of tabs and work simultaneously on multiple files without any trouble.
This provides ease when working on different documents as one doesn't have to switch from document to document in various software, it can be done on a single software item. However, the device must be capable enough to withstand the load which is exerted on the device when multiple tabs are opened.
There are various reading modes and options to zoom in to read text that is incomprehensible.
You can also sign documents with the quick sign feature and get rid of paper documents once and for all.
Lastly, it lets you convert various files into PDF extension as well.
3- Foxit PDF Reader
Foxit is another great PDF reader that takes only 4MB of space. It's a fast working PDF reader which is also very easy to use.
This software allows you to Edit PDF text in a paragraph without worrying about layout because the text will automatically reflow as you edit. It will also spell check your document.
Beside that it will allow you to compress PDF images, clear out the data redundancy of PDF objects, user data, and unembedded fonts. I It will also reduce file sizes for scanned and digitally born documents.
4- Expert PDF Reader
A multi-working PDF reader that lets you create, read, edit and modify PDF documents easily. It offers many reading options making it easier for a user to access a document.
Expert PDF reader will also allow modification of existing documents. You may modify document outlines, insert rubber stamps and modify any annotation that has been created from Expert or any other pdf creation software.
There's a multi tabs option as well that lets you work on multiple tabs in one time.
If you've landed on this article because you are searching what could be the best PDF software reader, I hope that this was helpful to you.
Contributor Post at SylvianeNuccio.com