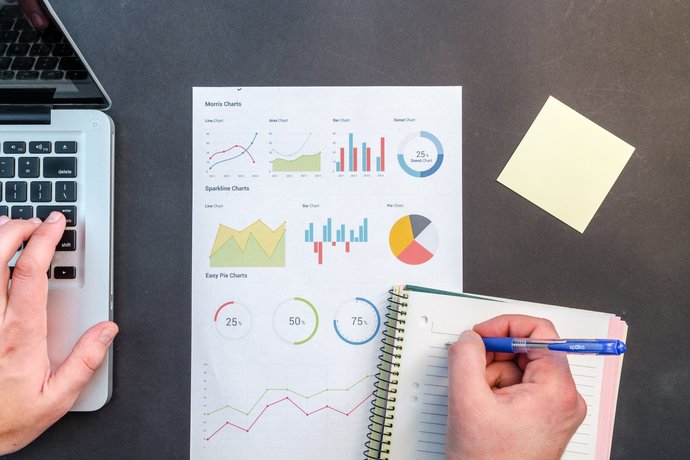 Starting a new business can be intimidating and diving into your first few projects could be scary at first.
But if you are well prepared to start with, you'll be able to avoid a lot of stress.
Yes, starting a business is exciting and stressful at the same time. But on top of that for new entrepreneurs in the business world, there could be some confusion as to what you need to get started.
As a new entrepreneur, if you've never worked for yourself before they are some important things that you'll need to know and do.
In this article, we will consider a few main such items.
Get Your EIN Tax Number
As a business owner, you are now fully responsible for your taxes from beginning to end.
To ensure that your business is identified correctly and that you adhere to the correct tax laws, you will need an EIN or tax ID.
You can use platforms such as Gov Doc Filing to get your EIN using their EIN filing service.
Remember that in order to file for your business income taxes you are going to need that identification. Once you have your EIN number you will keep that number for as long as your business exists.
Register Your New Business
When you start your new business you need to register it in order to protect yourself, your asset and your clients/customers as well as making sure that your business is a legal business.
At this point, you need to learn how to apply for an LLC. Gov Doc Filing has simplified the way that tax ID numbers are obtained.
You will have to choose your business type and decide if it's a sole proprietor, LLC (Limited Liability Company), partnership, etc.
Limited Liability Companies are also taxed at the State level, which varies from state to state. For example, in California, there is an annual $800 tax for all LLCs, While in North Carolina it's under $300.
Depending on your location and the nature of the business it may or may not be what you want to do.  Many small businesses may not elect to form an LLC if the benefits of liability protection do not outweigh the cost of the state tax. Visit the Department of Revenue for your state to find out what state taxes are required of Limited Liability Companies in your state.
It's up to you to figure out what works for you or not, but having your business set up properly will simplify and characterize terms to be easily understandable both for you and clients.
Considering both Holding and Operating entities, there must be a balance between the two, and avoiding personal benefits, assets must be owned or controlled to produce a value which is held by a company to produce positive economic value.
Once the entity type has been selected, information about the business will need to be provided.
This will include basic listings including name, address, operations, etc. With this information, the filing service can then help your tax ID application to be processed. This takes the filling worry off your mind and helps you to focus on other areas of your new business such as finding a storefront to rent, ordering products and other dealings.
Ready for Business
Once your tax ID number has been provided, you are ready for business.
Help such as Gov Doc Filing will also provide additional services to help you start your business in the best conditions possible.
This includes payroll services, payment processing solutions, change of address (IRS) and more.
In fact, starting a business doesn't require that many steps to be ready to roll, but if you make sure that you've got your basics covered, you'll be able to start your business smoothly.
finding the services you need for your business to succeed and thrive, and by working with experts in the structure of the business world, you're able to see your dream of owning your own business become a reality in no time.
When starting a business you have to consider all the pros and cons and be sure that it is structured and set properly so you can start working and concentrate more on your clients or customers and less on business settings. 
Contributor post at SylvianeNuccio.com