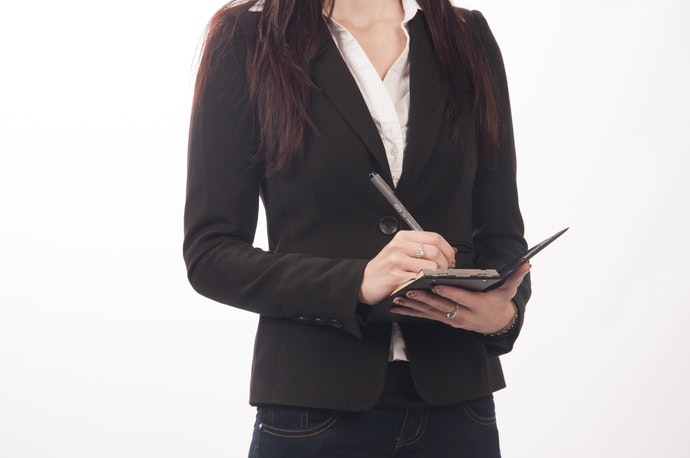 Running a startup business is a difficult task on its own, without having to worry about competing on the highly competitive and overcrowded market. However, even though you've just started your business, it doesn't mean you cannot succeed because there are better-funded or more developed businesses on the market.
The fact of the matter is that consumers these days prefer to do business with companies that cater to their needs. In other words, one of the main success factors for any business today is their ability to provide a seamless, as well as exceptional customer service. Still, that can be a major challenge, especially since many entrepreneurs run their startup on their own until their business starts to generate profits.
The main reason is that the majority of entrepreneurs simply lack the resources required to bring in an in-house team for customer service and support. Nevertheless, customer service is still important and you must find a way to ensure customer satisfaction, in order to ensure that your startup can compete on the market, as well as ultimately reach success. That being said, here are a few ways your startup should handle customer service.
Dedicate the Time for Research
Market research is one of the most important factors in the early development stages of your startup business. However, market research is not solely meant to identify your audience, determine the market need for your products or service and identifying your main competitors. The fact of the matter is that research can help you obtain valuable information, which will allow you to make more strategic decisions.
That includes determining how to approach your customer service. Learning about your target audience will give you insight into their needs, expectations and demands. It will also help you understand what they need or expect from customer service. That way you'll be able to tailor to customer needs even if you lack the proper means to provide as seamless service as you'd prefer. After all, you have to start somewhere and you cannot reach the top overnight.
Aside from that, you can conduct a competitive analysis to determine how your competitors approach customer service. That may give you insight into how to outrun them by assessing what they're doing right and what they're doing wrong. Even the smallest advantage can help your startup business outrun even the big companies when it comes to customer service.
Outsource When you Can
As mentioned before, most startup owners lack the resources to implement an in-house customer service and support team. You simply cannot divide resources when you're trying to develop a business. What's more, being a single-person customer service department can not only become daunting but also exhausting sooner or later.
Fortunately, outsourcing customer service could be the solution you've been looking for. Outsourcing solution is by far more affordable that full-time or even part-time labor costs and expenses. In addition, you can opt for a service based on your current business needs and scale as the needs change over time. In other words, it's much easier to allocate resources to outsourcing without hurting your overall business development budget.
As an example, if you're planning on providing customer service via the phone, to begin with, you can consider opting for 1800 numbers. That way your customer service becomes much more reliable and efficient compared to using a regular landline. The important thing is to ensure seamless inbound phone traffic rather that frustrating customers with busy lines all the time. By outsourcing early on, you'll be able to provide adequate customer service while focusing on further developing, as well as growing your startup business.
Implement a Simple Process
Being small means you should start out small when it comes to customer service. You don't have to overwhelm yourself or your employees, if you have them, that is, with complex processes designed for customer service and support.
As a matter of fact, a simple dedicated email address will do just fine for starters. Consumers are used to service and support features over email and some of them prefer that method even today. However, in order to make service over email work for you and your business, you must dedicate the time and effort to manage it well.
That includes reading and responding to emails regularly. Customers will want to get informed, file a complaint or even negotiate a better deal. You must respond to everyone in an orderly fashion and on time. Don't let them wait too long, otherwise, they'll abandon your business for good. Fortunately, as a startup business, you may not have too many customers, to begin with, which means your task won't get as overwhelming as it may.
Ask for Feedback
One of the key elements in providing an exceptional customer service is the relationship you establish with your customers. After all, you want to strive towards helping them in any way, in order to ensure their satisfaction, retention and even loyalty at some point. In order to achieve that, you must not hesitate to ask customers for feedback.
Of course, market research can help you what customers might need or expect from you but the real value comes from asking your customers what they think and encouraging them to voice their opinions. That way you can actually improve your efforts based on the feedback you've received and slowly but surely improve your customer service to become as exceptional and seamless as your customers want it to be.
In addition, asking for feedback shows that you care and that you actually want to make an effort to improve. Consumers appreciate that and they'll appreciate it even more once they see that you're making improvements based on their feedback. You basically build a meaningful relationship with your customers during the process and ensuring that you'll have a loyal consumer base eventually.
Leverage Social Media
Nowadays, social media has become an integral aspect of every business, regardless if you're running a startup or a corporation. Aside from being an ideal platform for marketing and customer engagement, among other things, social media can prove to be quite useful and beneficial for your customer service activities.
The main reason is that you can directly interact with both customers and potential customers on social media networks. Interacting with your target audience on social media can help you in more ways than once. As an example, you can further extend your research by monitoring consumer behavior on social media regarding customer service. In addition, you can spy a bit on your competitors and see how they handle customer service on their social media pages. Last but not least, you can run poles and ask your audience about their preferences regarding customer service and support.
Furthermore, you can leverage social media as a means of providing customers service in the first place. You can reply to consumer posts on your page or leverage messenger apps for conversations. The main feature is that social media is free and you won't have to worry about your budget should you choose social media as one of the means of providing customer service.
Customer service has become one of the most important factors that determine business success. Consumers also prefer quality customer service over product quality these days. As a startup owner, you might find it difficult to provide exceptional service, especially due to limited resources. However, if you plan your strategy well from the start, you will be able to meet consumer needs and ensure their satisfaction no matter how undeveloped your customer service might be in the beginning. Especially those who are medical entrepreneurs always seeking to grow their presence on social media.
---
Keith Coppersmith is a business and marketing who has experienced both the rise and fall of many businesses. He enjoys writing and providing insight based on both practice and theory.