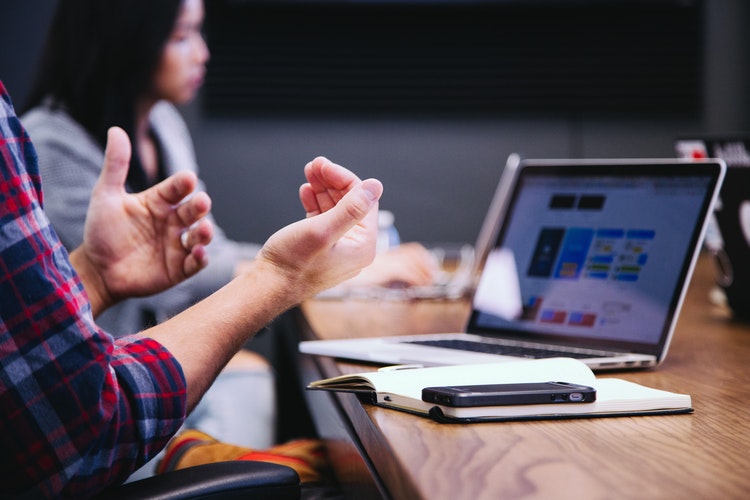 With just the right adjustments you could run your small business more efficiently starting today. If this is something you're looking to start doing, this article is for you.

Larger companies can find being organized much more straightforward, despite having a larger number of employees, as they often have a budget, an HR department or a personal assistant to carry out particular tasks. If you are a smaller business, you may well find that this is just another thing you need to do on your already long to-do list.

Don't worry though,in this article, we look at some tips and tricks to keep you feeling in control at all times when it comes to organizing your small business.


1 – Use a Workflow Platform

Even if you have a small workforce, you need to be able to communicate with each of them directly, clearly and quickly. This is especially important if employees are working from home or traveling. With a good workflow platform, you should be able to help you to assign tasks, allow you to message colleagues or team members and vice versa, allow discussion between staff working on projects and access/upload key information or documents. There are various ones available, with different features, so do your research and find one that works best for you.

2 – Organize your Time Digitally

Linked in with the previous point, being able to organize time and see where everybody should be at what time will make things run a lot more smoothly. Look for a free employee schedule software program to help you to schedule and communicate with your staff so that you can keep on top of everything without having to worry about keeping a traditional, and usually impractical, hard copy diary in an office.

3 – Organize your Space

One of the easiest ways to get your business off on the right foot is by making sure that your office or workspace is tidy and organized. Clutter and mess are not good for productivity, on both a practical and a mental level. Things are much more likely to be put down in the wrong place or lost in an office with no organizational structure.

Start by giving everything a place. This may be a filing cabinet, a drawer, a box, or even in a neat pile on a table or a desk. Sort out some sort of labeling system. So much time is lost to hunting through folders and files, so eliminate that by giving everything a label.

If something has been used, make sure it gets put away in the right place immediately, as this will save a lot of time and hassle in the long term. If possible, try to implement a one-touch policy for every document or file that comes into your office. If something is handed to you, aim only to handle it once and take care of it right aways if it needs to.

4 – Go Digital

In the above point, we talked about handling things only once and putting it away immediately, but what would even be better is to go digital and have a paperless workspace.

Do you really need a paper copy of that receipt or invoice lying around, or can you have it emailed to you? Do those files really need printing out, or can they be stored digitally?

If you handle papers in your office, instead of storing a hard copy, can you scan it into a computer and store it digitally? As well as making it easier to find things, you may find that this will save you money in printing and paper costs. This will also be environmentally friendly.

5 – Deal with Expenses Straight Away

It can be very tempting to shove all the invoices and receipts in a desk drawer or an envelope and spend hours dealing with them at the end of the tax year, but is that really the best use of your time, space and resources? Probably not.

Even just having a simple spreadsheet set up on the computer where you list your incomings and expenses will make it easier, with receipts numbered to tally them up or find an app which allows you to scan them in. This will make sorting your accounts out at the end of every month or financial period a lot easier and stress-free.

6 – Plan Social Media Campaigns

These days, social media is an integral part of marketing for most businesses, whatever industry they are in. It's a relatively straightforward and low-cost way of marketing your products or services and is an excellent way of connecting with clients and customers.

However, it can also be time-consuming. Logging into the various social media platforms throughout the day, creating and curating exciting and relevant content to share with followers and replying to messages and questions can take a considerable chunk out of your day which can be spent doing other things.

If you can, find a little space in your budget for a social media manager, it may be an investment worth your while. If not, consider planning your content and social media campaigns in advance. Set aside time once a week or so and schedule a week's worth of posts at a time. Various third-party schedulers are perfect for this task, such as Hootsuite and Social Oomph. These push through automatically, meaning you don't have to update and publish manually.

7 – Keep Track of Your Time

When you are billing clients by the hour for work, it is essential that you keep an accurate record of the hours that you have worked so that you can charge them correctly. More often than not, contractors and freelancers underestimate how long a project has taken them and so lose out on the money. There are plenty of apps available, such as Toggl, that can help you track the hours you work on particular tasks. Even if you are not working on an hourly billing basis, it can sometimes be useful to see where your time or your employees time is going so that you can make adjustments where necessary.

8 – Manage Your Inbox

Just like a paper inbox, an email inbox can become unmanageable very quickly if not kept on top of. Reading through hundreds of emails can be both frustrating and time-consuming, and may mean that vital information is going unnoticed. Set aside some time every day to check your emails, replying, filing, forwarding or deleting as appropriate straight away. Every so often, go through and see if there are any newsletters or junk mail that you can unsubscribe from to keep your inbox free from clutter.

9 – Organize Your Desktop

Just like physical space, you will work a lot better if your computer space is organized. Develop some sort of filing system. It doesn't have to follow any particular convention, as long as it's something you'll be cosisten with and that works for you and your staff.
A good rule of thumb is that if you have no idea what the picture on your desktop is, you probably have too many things on there! Look through your downloaded files and get rid of anything you no longer need or upload them to your cloud system if you have one.
Empty the trash can on there regularly to free up space on the hard drive your computer and improving its performance.

10- Clean up Your Bookmarks

Most small business owners have countless webpages and articles saved in their browser, always to read later. Later rarely happens though. There is always something else to do, and when you do get a tiny pocket of time to read them, the list is so overwhelming that you switch off.

Use a system such as Pocket to help you keep track of anything that catches your eye to read later. This has the added advantage that you can read on any of your devices which is handy for when you are traveling or commuting.
11 – Take a Break

When running your own business, it can be tempting to devote every possible waking moment to it, but sometimes, you need to step back from it all and have a break. Burning out will not be productive or helpful for either you, your employees, or your business as a whole, so make sure you take some time out for yourself once in a while.

Hopefully, these tips will help you stay on track and work more productively in your small business.