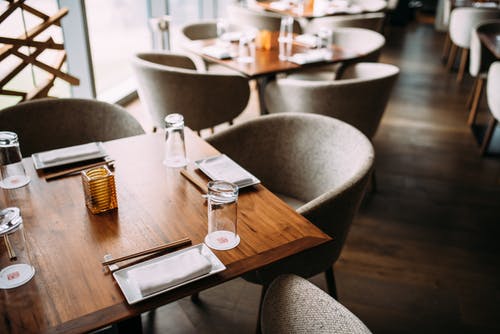 In the restoration world, many new technologies have made it possible for guests to get their food much faster and more efficiently. The latest technology includes a more efficient POS that can help with multiple aspects of the restaurant business, from inventory management to mobile ordering. In addition, restaurant owners are finding it much easier to add new revenue with the latest ordering systems and third-party delivery apps. These different tech advancements are changing the way people are running their business and how customers, in the end, see their businesses.
Restaurant technology has become increasingly popular as it makes taking orders and showing menu items much clearer and more efficient. One of the most up-and-coming technologies that is taking the catering industry by storm is digital menu boards. Mandoe Media provides digital signage software to hundreds of restaurants and hospitality venues
Here are some of the ways that you can tech up your business to increase your sales and efficiency right away.
Online Ordering
With the right website, you can add a new revenue stream instantly and reach more customers. Restaurants have been slow to pick up eCommerce, while other retail shops have thrived in it. This is mainly because it's not always easy to see how to build a store online for restaurants. However, if you have take-out orders or delivery, as well as merchandise, you can set up a very quick revenue chain with your website and online store. Most people in this day and age are always on their phones or computer. Tech has changed the way people look to do things and this will allow your restaurant to increase its sales big time. Don't underestimate the power of online orders when you think of your business.
Many restaurants have also found that they are able to increase business for certain hours of day just by allowing for online ordering. With third-party delivery apps like UberEats and Grubhub, restaurants are adding new revenue streams that bring their food right to people's homes with just a few taps on their smartphones. This has truly changed everything for some businesses that weren't able to break even due to slow days. Now they are reaching a whole new audience.
Efficient POS for Your Restaurant
Point-of-sale systems can be hit or miss. The older systems are surely on their way out. No one wants to deal with a faulty POS that breaks down in the middle of rush hour or can't provide real-time sales reports. The latest point-of-sale systems can do all of this and much more.
For example, you can pull lunch reports to see what was ordered, how much, and how busy you were. You can pull reports by day, week, month, or year. You can also automatically control inventory so that your restaurant is never out of a certain protein or important ingredient for a customer's favorite dish. What would it be like to never have to hear complaints about running out of swordfish? You can find out with a modern POS.
In addition, guests can pay for their meals right at the table, allowing for faster table turnover and upselling on new promotions and dishes. This will allow for you and your customers to have a smooth process. Honestly, in the restaurant business, that is what most people are looking for in the end, a smooth process of getting their food and then checkout.
Loyalty Programs
With the rise of email subscriptions and smartphone use, many restaurants have started to create guest loyalty programs that allow a customer to sign up for news, coupons, and marketing material. You can use the new tablet POS to do this quickly in-store, but it's also available through the restaurant website. Now you can immediately access your customers through their email, sending them promotions for a new deal or a new menu item. This could honestly keep your business afloat and even ahead of competition.
Always remember that you're making most of your money with people who are loyalty buyers rather than new ones. These loyalty programs allow for restaurants to consistently bring back customers.  Return business is part of the battle when you're trying to create and keep revenue. In addition, tabletop POS has been a great motivator for this as guests can easily sign up for these programs right at the table without help from the waiter.
Using technology to improve and grow your business in the Restoration field is something you should really consider doing if you haven't started yet.