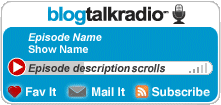 This past Tuesday at the wee hours of the morning I was honored to be the guest of Internet Radio host Saytue Saye.  She asked me some pertinent questions about writing, blogging, freelancing and even my paintings and previous acting ventures.
Thank You To Seth Layton
When I asked Saytue how she learned about me, she said that she found me through Seth Layton who is a regular guest blogger on this blog.  I wanted to take advantage of this opportunity to thank Seth for his extreme kindness towards me, always doing incredible nice things for me.  Through Saytue I then found out that Seth had created an entire page to promote ME and MY business, and that's how she found me. Thank you Seth!
Introducing Radio Host Staytue Saye
When I read Saytue's bio to get to know her better in order to write this post, I learned that she had been writing poetry since age 10 and I found out that we had a lot in common.  We are both interested in writing and painting and we have both written poetry, even though I've never wrote poetry to the extent that she has, as you can see here. Amazing lady with multiple talents, indeed!
While she was studying journalism, Saytue was introduced to Internet Radio EOTM Radio where she worked for 4 years before starting her on BlogTalkRadio, "Mixture of Arts" in February of 2011.  On her radio show she talks about many different topics with a diversity of music as well.
Saytue has interviewed popular folks such as NJE Producer and Shoes For Liberia founder, Tarkus Zonen; Chief Editor from K Magazine, Jonah Baker, and Joyce Littel, host of well known radio station V103 in Atlanta, GA.  Saytue was also Joyce Littel late night show guest for her "Poetic Moments".
Being Interviewed by Saytue
I was totally surprised when Saytue expressed the desire to interview me for her radio show, but I didn't have to think long about my answer. My answer was, YES, right away.
So here is the interview for you to listen to.  Right after the show Saytue told me that she was having great feedbacks from her listeners, and that really made me feel good.  I hope you will enjoy it too.
Note: You may have to wait a couple of minutes until the song is over.
Don't forget to leave your feedbacks down below!
 Click the button below!
Listen to
internet radio
with
sayewhat
on Blog Talk Radio