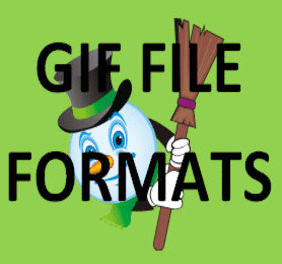 Here goes another informative post from my friend Seth.  If you want to play  around with GIF pictures and rank for it, then you will enjoy this.
There are seemingly an endless and ever-changing amount of ways one can advertise their business or affiliate website online.
Figuring out how to use GIF images effectively with our article marketing endeavors can easily give us an edge by displaying really cool picture formats related to our written content. Yes, it'll require a little extra work on your part, but given it's not often you see a .gif image on even popular search terms; it gives a great opportunity to reel in a lot of potential traffic.
What is a GIF Image File?
There are many files formats out there including JPEG/JFIF, JPEG 2000, Exif, PNG, and GIF. These are only a few and there are many other types found out there. For figuring out our question of what is a GIF image file, a GIF image is quite unique from the others because of how it displays images that transition from one to another all in one saved format. Yes, this means the image format will be larger (which is all the more reason to only do just a few transitional images for page load ability sake), but it can be used quite effectively in Google (or other major search engine like Yahoo or Bing) in the picture section.
Normally, you'll need to gather non-copyrighted pictures ideally related to only the specific product you're advertising for, and create a unique GIF image on an easy to rank but decent trafficking keyword.
Create My Own GIF Image
I'm sure there are a lot of intricate and unique methods you can use with picture formatting, but I'm going to mainly stick to the main concept needed for dominating the search engines with unique pictures in the picture area with GIF images.
First, you need to know how to create my own GIF image. I have no doubt there are tons of platforms out there you can use, but you should be able to do this for free without paying anything. Then in the off chance you find a program that requires you to pay money, your best bet will be to either rotate between free GIF image platforms by-monthly or use 1 totally free platform.
Second, you need to find the pictures you want to use for creating your GIF image.  Keep in mind all a GIF image is, is a bunch of images that transition from 1 to another. Keeping a conscientious of page load ability is important too since large GIF files might slow down your page, creating a small detrimental factor going against your page ranking (yes, I realize engaging your audience is the main thing – but still something to be conscientious of). After you have the 3 or 4 images you'd like to use for your GIF image, you need to create it.
Third, for creating a GIF image, there are a few different things you'll need to do. You'll first need to figure out what size you want your picture to be. So what images you have could possibly be stretched if not fitted correctly to your desired GIF image size with say Picasa. You'll then need to select a speed for the transitioning of the pictures and then upload the pictures before actually creating the GIF image. After that it's simply a matter of uploading it to your computer and then downloading it to the desired interface (Your WordPress blog).
Finally, once you upload the picture file to your WordPress blog (or whatever other third party application you're using), make sure you put it on a part of the post where it'll be beneficial to what you're advertising.
Very important: It's ideal to put the post or page title as the exact name of the GIF image file and maybe even put in an alt tag of the post or page title so you will be ranked on that keyword. Google will pick up that text you wrapped around your image and rank it appropriately. It might even get ranked on other keywords depending on different tags found within your post, but I wouldn't worry about that part.
How Do I Rank Pictures on Google?
I'm honestly not too knowledgeable in this playing field, but ranking your regular articles in Google comes almost naturally to me. It's as easy as 1, 2, 3, (literally) given the top 3 pages are usually the unknown area of where you'll rank once you're pretty sure you'll know you'll hit the bottom of the first page or whatever else.
If you know you'll hit the top, it's usually between the first page or the second page (sometimes it just turns out that way). But to answer the question of how do I rank pictures on Google, I would base this heavily on keyword competition for article marketing. If you have 400 or less competition on an article, chances are you'll have even less competition on that keyword since most people either don't correctly wrap the appropriate text around their image file, and how your GIF image will easily stand out from the rest anyway.
Hope you enjoyed this information. Please, give us your feedbacks in the comment area below.