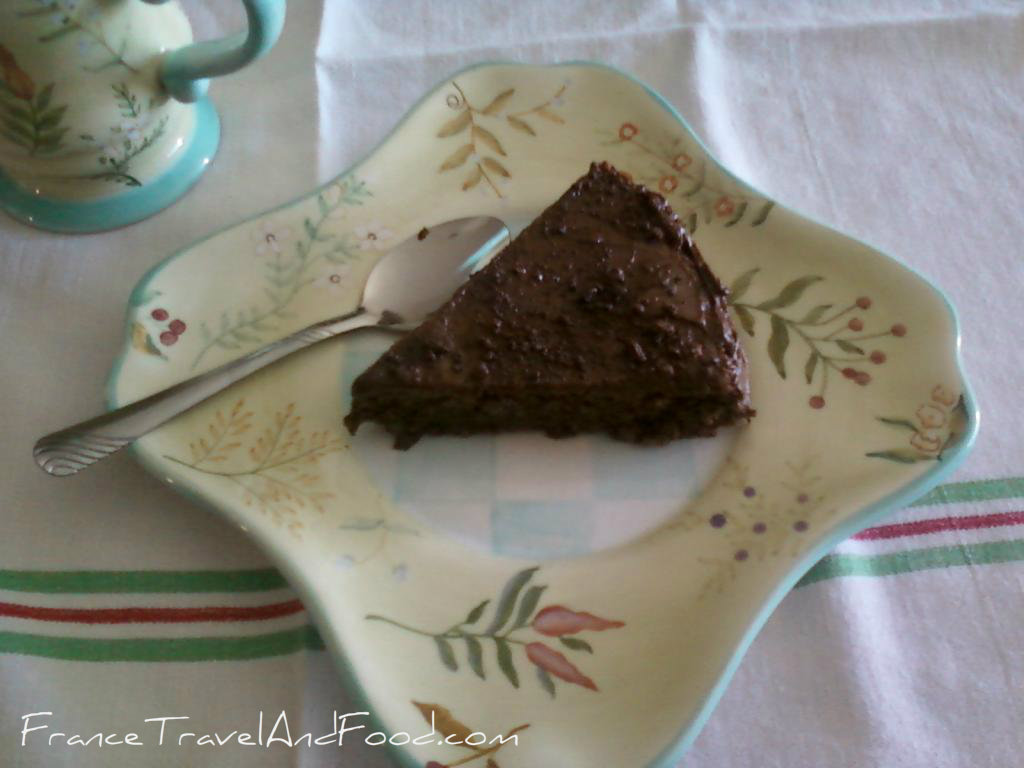 The Holidays are upon us and this means that I am going to share lots of recipes on this blog for the upcoming few weeks.  I am not going to post another post about my Turkey recipe as I did it last year, but I am going to update that post with new home made pictures.
Today I wanted to give you my chocolate Almond cake recipe which could be a great holiday dessert.  This cake is pretty easy to make and absolutely delicious.  Plus, in order to help you, those who are visual people, I've taken a picture of pretty much every single step.

Chocolate cake is my favorite kind of cake, but it has to be home made. I am not a fan of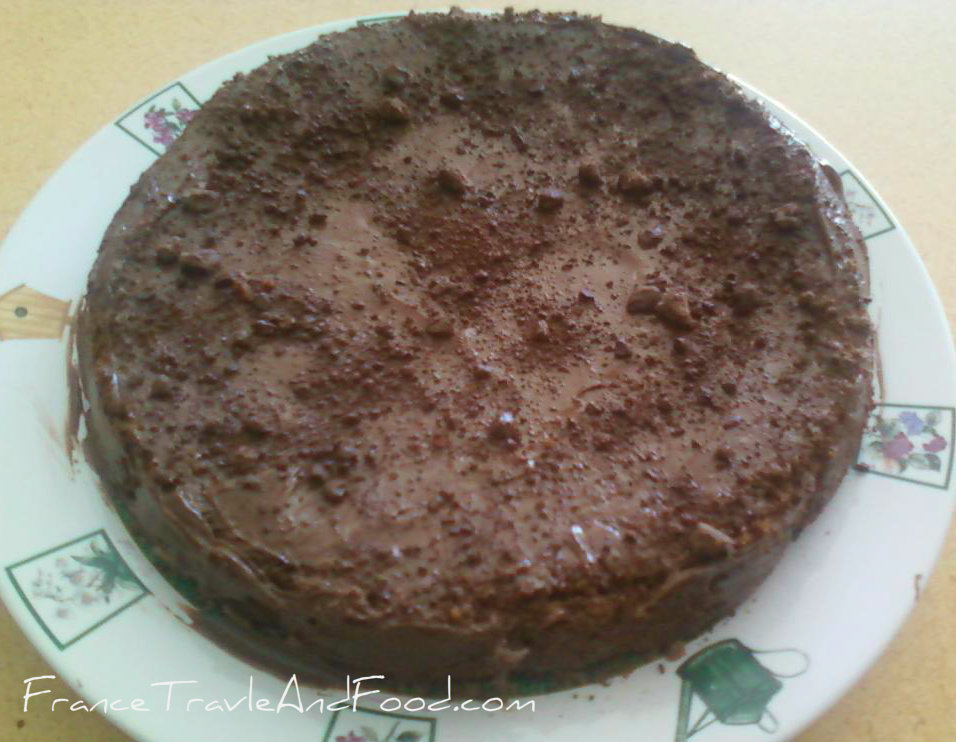 store cakes as they have too much sugar and not too much taste.  This chocolate cake is tasty, moist and light at the same time. I promise you won't be disappointed if you try it.
Ingredients for 8 Slice Cake
125 g of butter
125 g of chocolate chips
4 eggs
125 g of sugar
25 g of flour
100 g of ground plain almonds
3 Table spoons of (nut chocolate spread) for decoration such as Nutella
1 pinch of salt
I prefer to buy whole plain almonds that I grind myself, but you can buy them already ground.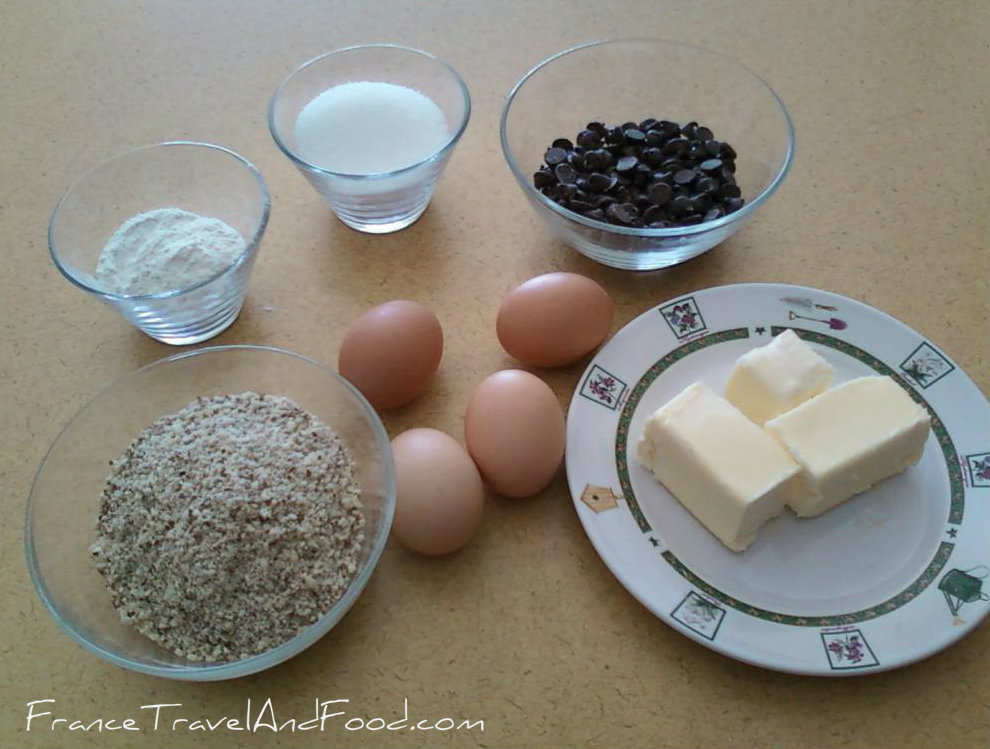 Let the butter soften at room temperature at least one hour before you start making your cake.  Pour the butter and the chocolate chips in a blow and place it on top of a pot half full with water.  Let the butter and chocolate melt slowly in bain marie on low to medium heat.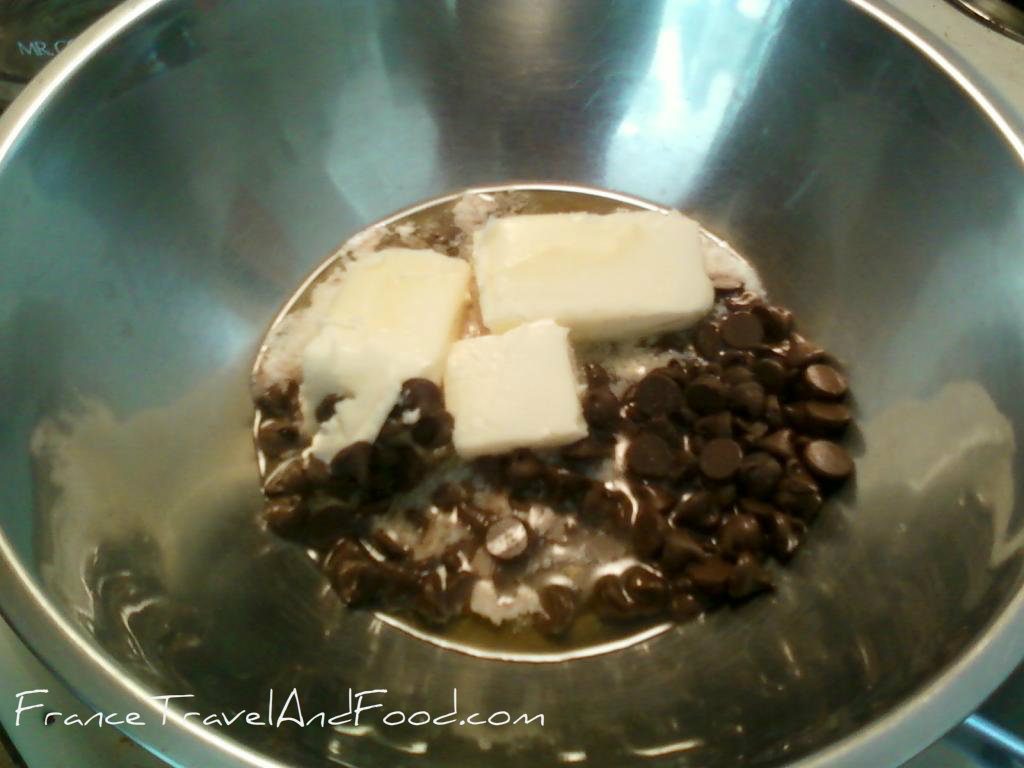 When the chocolate and butter are melted well enough stir with a wooden spoon until you obtain a smooth chocolate sauce.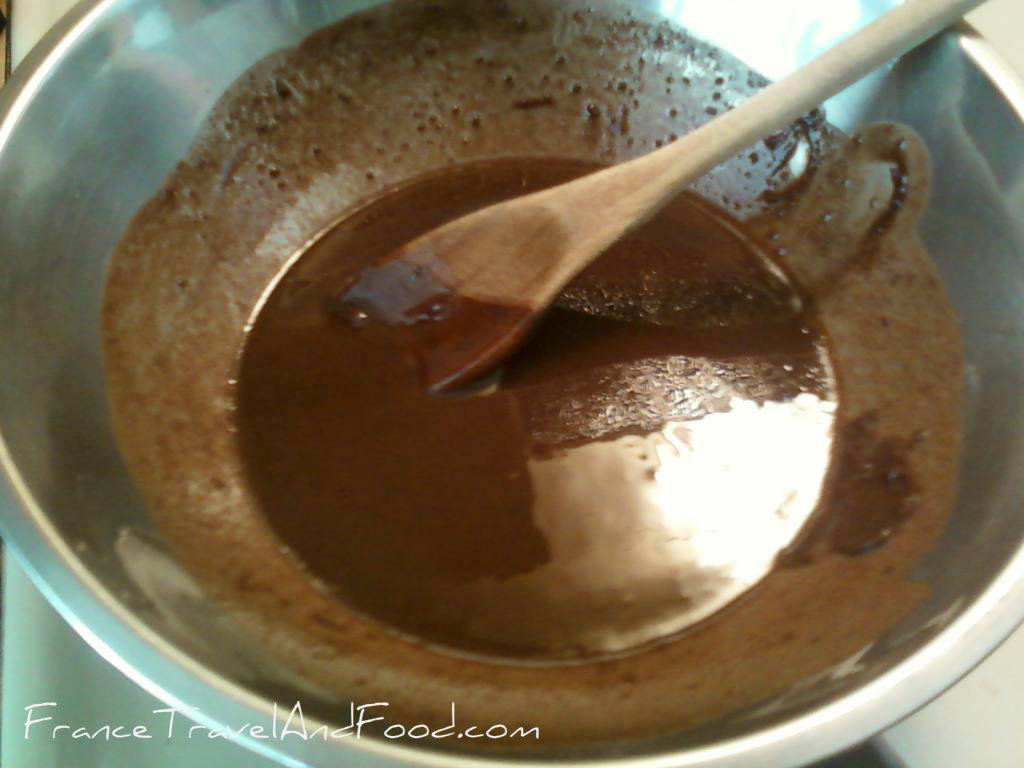 Now it's time to separate the egg whites from the yolks. Make sure you place the whites in a large mixing bowl in order to be able to beat them with an electric mixer.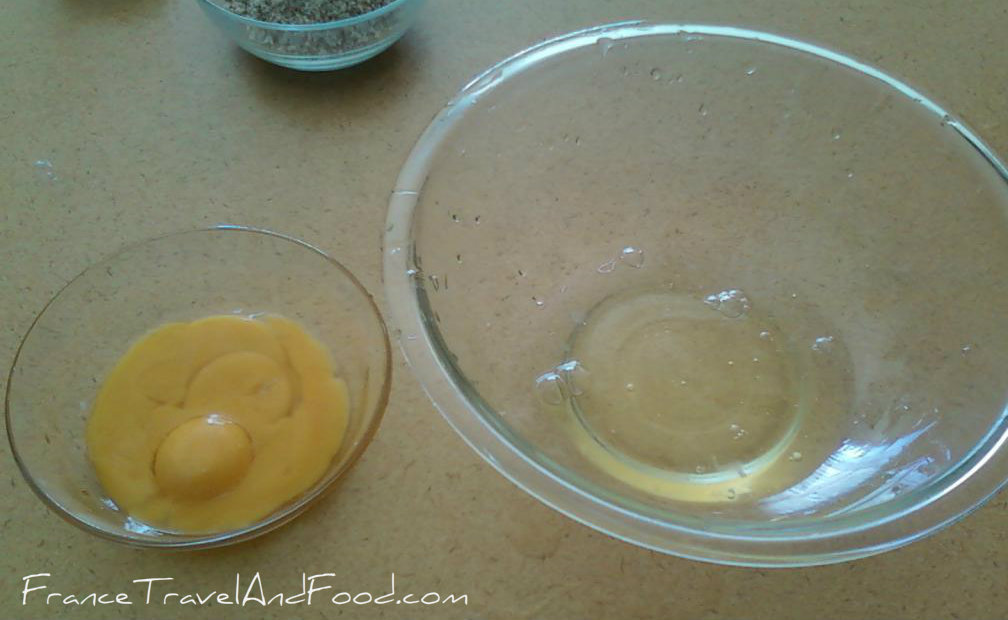 Makes sure you beat the egg whites really firm. Once  you're done with the egg whites mix the sugar, flour and the almond powder together.  Remove the chocolate sauce from the bain-marie and mix the egg yolks to to the chocolate little by little while stirring very fast so the eggs don't cook.  Stir until the chocolate is very smooth again.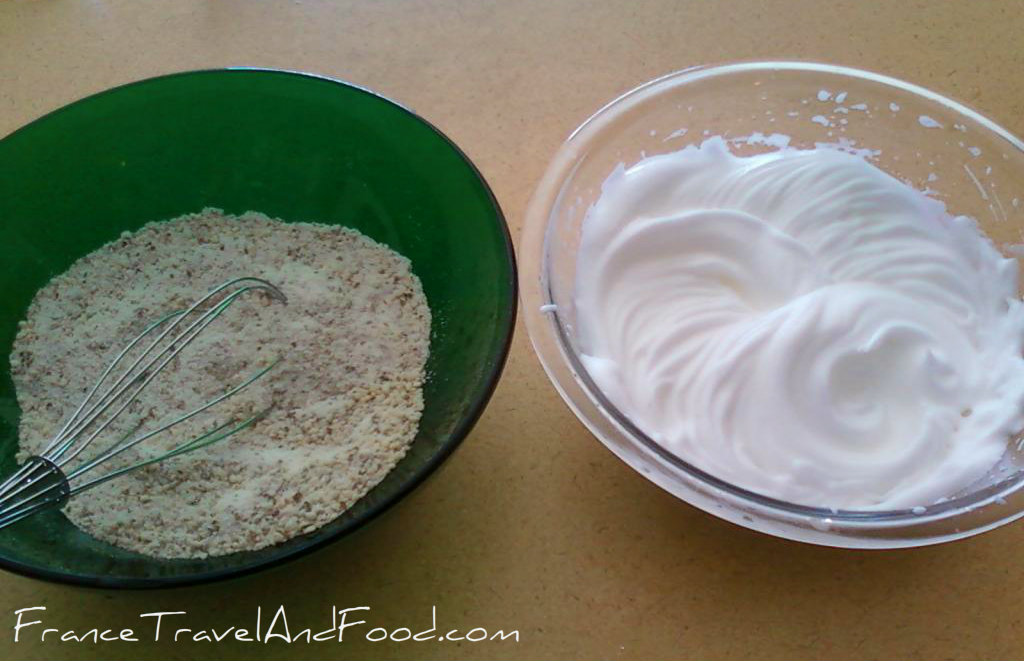 Then, mix the chocolate to the flour-sugar and almond mix and stir vividly with a hand whisk  until everything is evenly blended.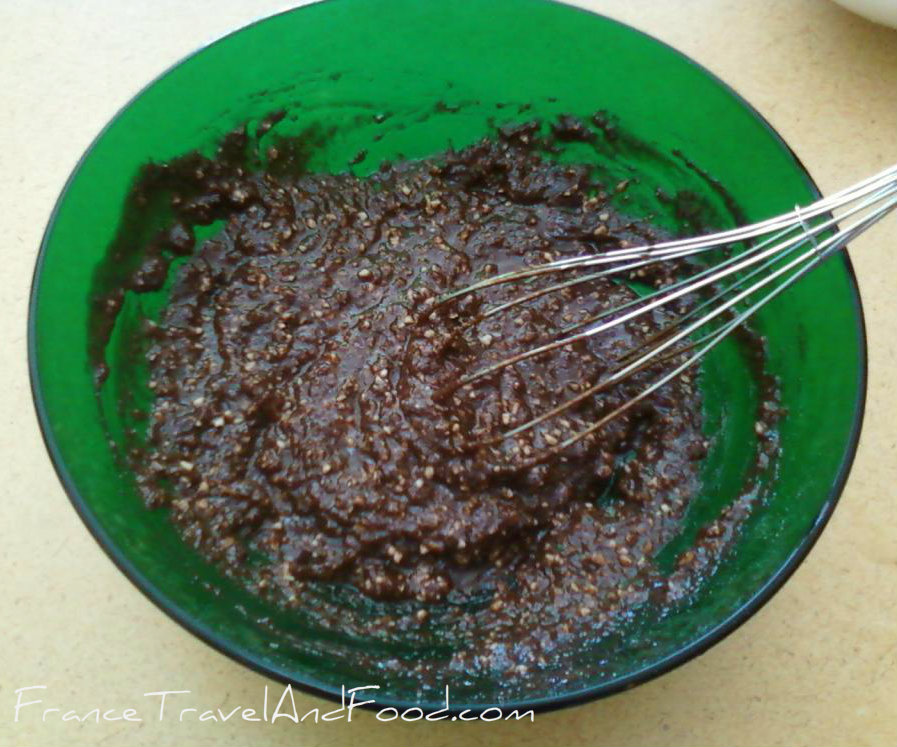 Then, mix the egg whites with the chocolate mixture (seen above).  Mix with a table spoon in a folding fashion, so the egg whites stay firm and won't break. Your final result should look like the one below.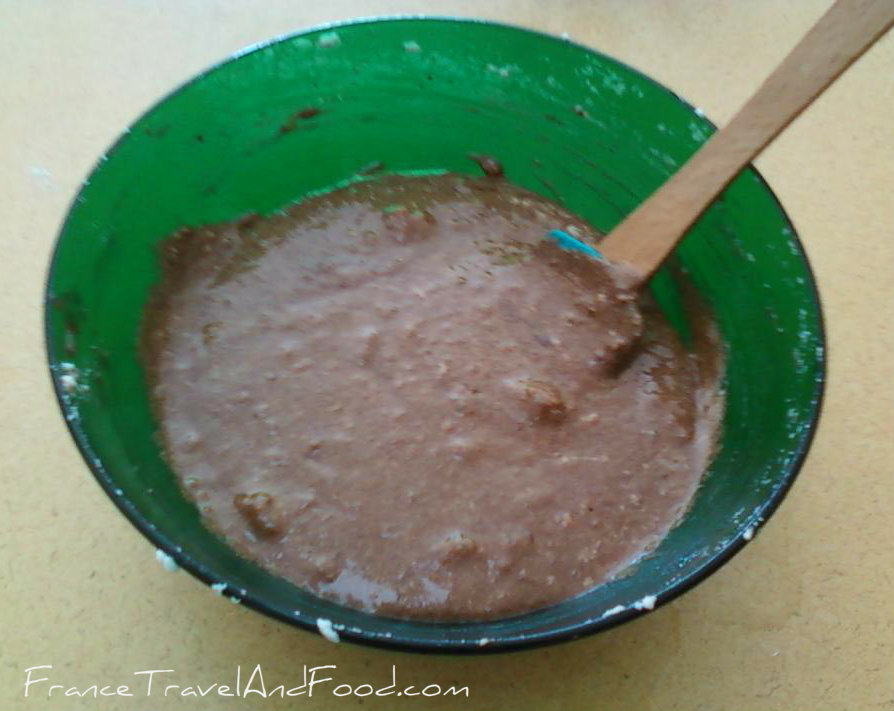 Spread a 9 inch cake mold with soft butter and place a piece of wax baking paper on on top of the butter to cover the surface of the mold.  than pour your cake mix.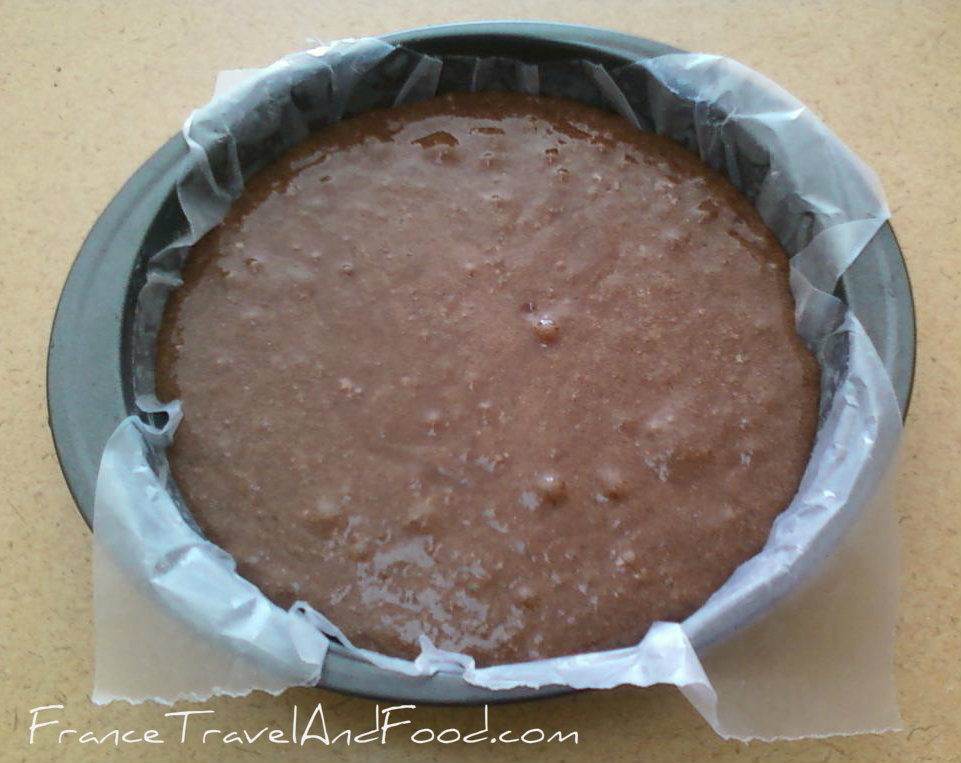 Bake at medium heat around 350° for 25-30 minutes.  Make sure you don't over cook it and check if done by sticking a knife in the middle of the cake. If the knife comes out dry, your cake is done.  Remove from the oven and let it cool down for about 20 minutes.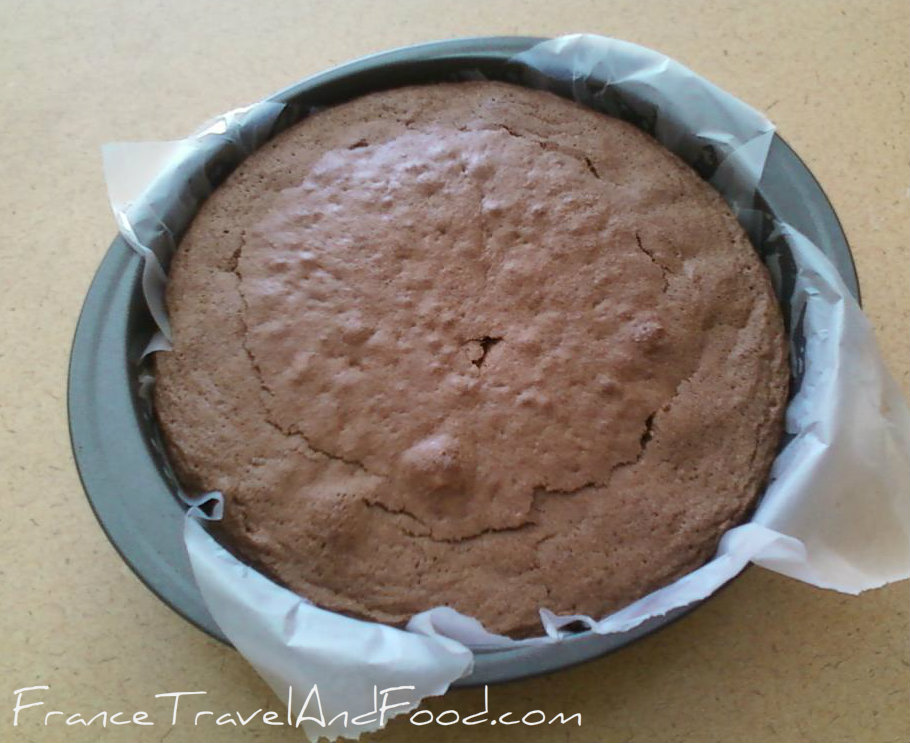 After 20 minutes place a plate larger than the cake on top of the cake and flip the cake upside down, and remove the wax paper.  The paper should come off very smoothly while not destroying the shape of the cake at all.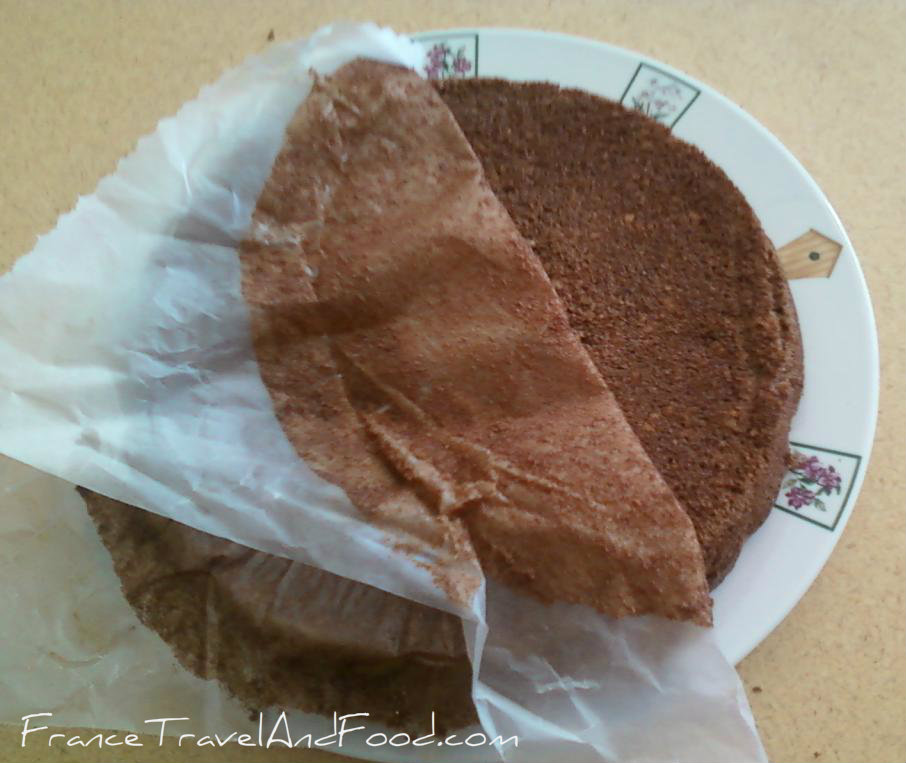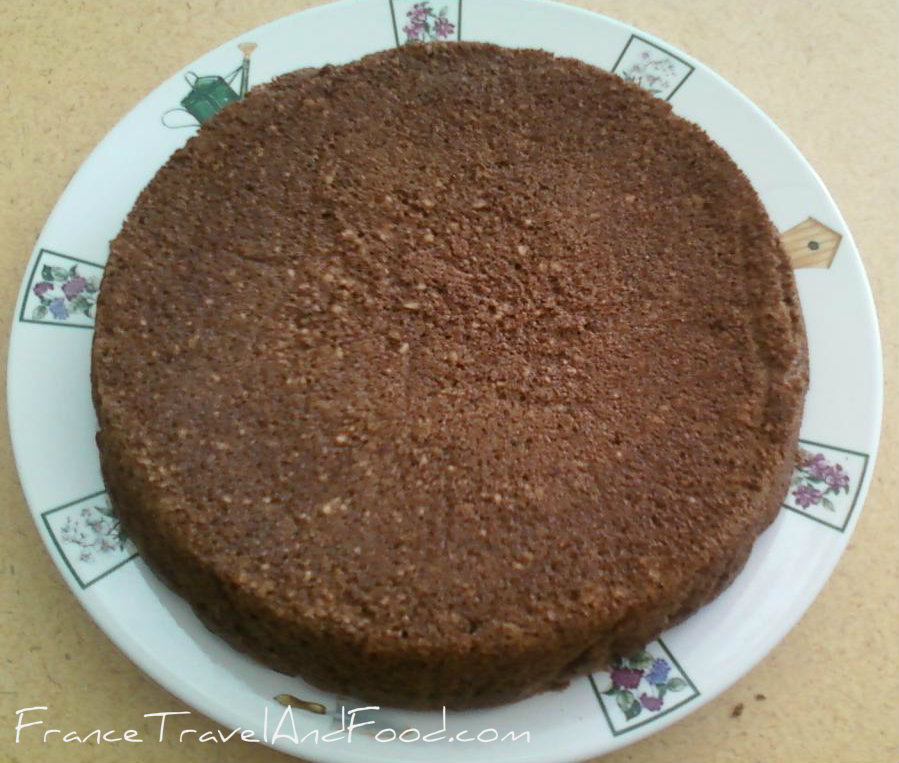 Then spread 3 table spoon of chocolate nut past such as Nutella (or any store brand of your choice) until the cake is completely covered. Then decorate with chocolate power or other chocolate based decoration. Let it cool off another hour at room temperature before eating.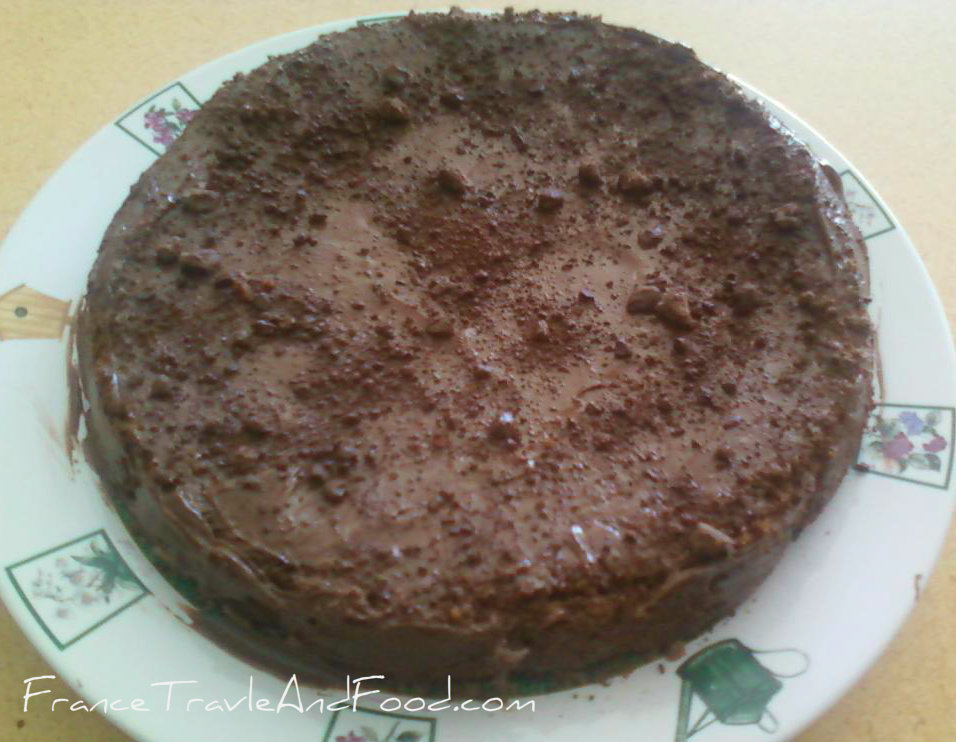 I hope you enjoyed this recipe! Let me know what you think and bon appetit!