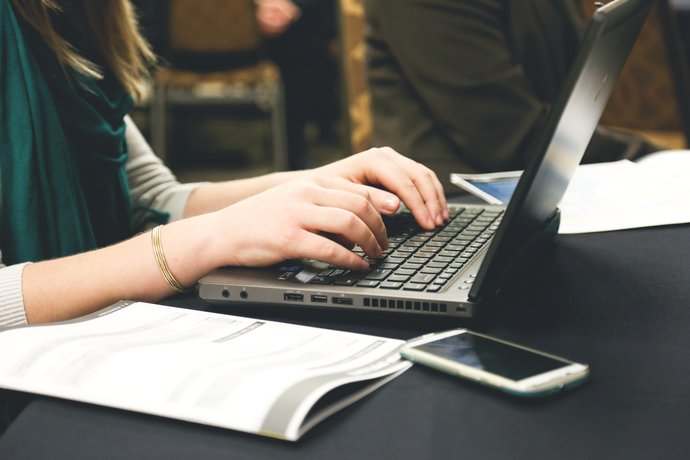 Writing is a skill and talent that can be honed through practice and hard work. And if you want to make money writing, this will apply. As with any skill, you can earn from it not only experience but also income. With a little bit of creativity, you can find plenty of ways where you can use your skills in writing to make money.
Consider these five tips for aspiring writers who are looking to gain profit while making use of their talents.
1- Start Ghostwriting
If you're not quite sure how to start a blog or if it's too big of a responsibility, you can begin your writing career by being a ghostwriter. The disadvantage is that your name, of course, won't be published. However, you still get to practice how to write and get paid for it as well.
Ghostwriting will also expose you to different kinds of subject matters. It's a smart way to start your writing career since you have to adjust to a plethora of niches and writing styles. Even though your work will not be credited to your name, it's still worth a shot as a beginner.
2- Start Blogging
An excellent place to start when you feel ready for it is to have your own blog. This avenue is one of the best choices to develop your own tone, style, and voice. This way, you can earn money by writing while also having the freedom to experiment with your own style. Websites such as Blogger.com or WordPress allow you to create websites for your blogs for free. Here are some topics you can write about:
How-to tutorials
Opinions
Top-10 lists
Tips and tricks
Things to do
Things to avoid
You can earn money from your blog either through Google Adsense or affiliate marketing. In Google Adsense, earning money will depend on the traffic generated by your blog and how many people click your ads, where you will be paid per click. For affiliate marketing, on the other hand, blogs are a good avenue to promote affiliate products or your own.
3- Start Freelance Writing
Nowadays, there is a rise in demand for content writing. Because of this, there is plenty of work available for freelance writers. Some sites that can help you get freelance writing stints are Freelancer or Upwork. These websites can open up doors for you in the writing industry.
Another option is to create your own website offering your freelance writing services. This should include the following information for clients to hire you:
About Me page – This tells your potential clients about you, what you do, and why they should hire you.
Portfolio page – This page will contain samples of your work.
Testimonials page – If you have previous clients, you can put their testimonials on this page.
Contact page – This page should contain information on how to contact you via phone, social media, email, or Skype.
4- Be a Copywriter
Once you've had some practice writing your own materials online, you can get paid by writing on magazines, newspapers, or journals. The next logical step is to become a copywriter. To do this, you can apply in various magazine companies, newspaper companies, publishing houses, and the like. This is a great way to start your writing career in the prime area where writing happens on a daily basis. This will also hone a different set of skills for your writing.
Writing for a big entity will help you build your credibility in the industry and give you confidence. Moreover, big companies have mentors who could guide you in your writing as they are already experts in the industry.
5- Publish your own book or e-Book
Once you are established, you can actually publish your own book or e-book. If you happen to specialize in a particular subject matter, you can write about it and sell your books online or in stores. E-books are easier to publish since you can set it up with Amazon.
If you don't have a completed book or novel yet, don't you worry. You can actually make it a series. Andy Weir, the author of The Martian, actually put his works up a chapter at a time on his blog. Surprisingly, this resulted in getting a movie deal.
So keep writing if you love it. You might be shocked by the opportunities that come your way.
Final thoughts
Whatever avenue you choose, remember that becoming a great writer, and being able to make money writing one way or another, doesn't happen overnight.
You will have to start somewhere small first and build yourself up. Follow these tips, and see your name on the bookshelves. Happy writing!