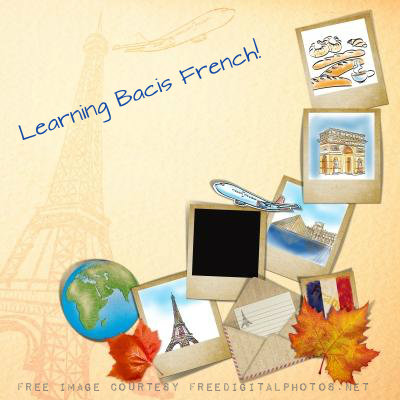 I hear a lot of confusion regarding the French language.  Some people are erroneously saying that there are "several" different French languages and some even think that if you speak or understand one you might not be able to understand the other.  Well, let me tell you this right off the bat, this is not true.
Saying that there are several French is the same thing as saying that there are several English.  While there are many different accents and some words may vary from one country to another, there is only one English, and there is only one French.  While there may be different accents, words and even local expressions, as long as you speak French, you can understand and be understood by all francophones in the world.

Is French from France the Best?
I would have to say, yes, the most correct French is spoken in France without a doubt.  And, no, I'm not partial because I'm French, but I've always been partial to a language that is grammatically correct, because my mother was like a grammar book/dictionary personified, and it tends to stick with you.
I speak with Canadians and Africans on a regular basis and let's say that they twist the French grammar here and there at times.  At first I thought that it was an individual case by case, until I finally found out that it wasn't.  It' more on a national basis, if you know what I mean.
French is Spoken in 30 Countries Around the World
French is spoken all throughout the world in some 30 countries in Europe, North America, North, West and South Africa.  For a francophone it's pretty easy to recognize where someone comes from by the difference of the accent and speech.
Swiss, Belgians, Canadians, North Africans and South Africans all have very distinct accents.  While France also has its own different regional accents I can always tell if someone is from France or anther francophone country.  I guess you could compare this with English. While there are many different "American accents", you can tell if someone is from the UK, Australia, Ireland, or if they are from Texas, New York or Boston.  This is the amazing thing about languages!
My Little Video for Basic French Phrases
So, what about learning a few basic french phrases with the different ways to say them and with a native teacher, me.
I thought I'll do a fun video for this blog for once by creating some quick phrases-slides with French sentences that I am reading and that you can repeat after me. Each sentence has its English translation as well.
NOTE: At the beginning of the video, I'm just introducing the slides and the sound is louder, so make sure you increase the volume when it comes to the slides.
I hope you'll enjoy and have fun with this. Please, leave your feedbacks in the comment area!