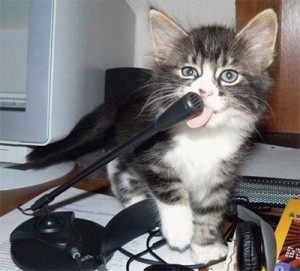 I thought this day would never come!   The day that I would finally have my interview with Barry Well done and uploaded on YouTube, that is!
As I am writing these words the whole interview is not yet completely uploaded on YouTube, because our blogging conversation lasted an hour and half and I had to divide the interview in 11 videos.
Since no one wants to listen to one hour and a half of video, that turned out perfect. Each video won't be any longer than 10–15 minutes.  If you want to learn what to do and what not to do as a new blogger, I suggest that you listen to one video at a time, so you will be able to take advantage of this great piece of information from Barry Wells little by little and the easy way.
It was the third time that Barry and I had to do this interview because we had few technical problems along the way.   I am not going to tell you the whole story again since Barry explained everything on his post while giving some great tips about what type of software to use and what not to use if you are thinking about doing an interview.
Lot of New Changes Coming
As you've seen last week, this blog design has changed and more is going to change still.  In just a couple of days persuasivearticlemarketing.com will be accessed to through sylvianenuccio.com.  I decided to use my own name as my URL and my new header will bear my name as well.
The reason why I made this decision is because my name being quite unique (I've never found another Sylviane Nuccio in the world yet, not in France, not in Italy, not here in the US, and not even on Google) each time that I type my full name in the browser it's just all about me.
Then, not long ago I tried to type sylvianenuccio.com in Google search box and instead of Google telling me that this domain didn't exist it gave me my own content as  search results.  This is why I thought that I had to buy my name as a domain.  As a matter of fact, I should have done it a long time ago.  But, hey I guess now it's the time.
The Content of My Blog
The main topic of this blog will still be about teaching people how to write online, but since I am dropping my blog affiliatesuccessmethods.com some posts about internet marketing will be featured here as well.
The reason why I am letting  affiliatesuccessmethods.com go is because I want to concentrate more on this blog and my other two totally different niche blogs that are dear to me as well.
Why Interviewing Another Blogger?
If you have never interviewed someone else in your niche yet, you should really thing about doing it.  Interviewing a successful blogger will do more for you than you may think…
It will give you content for your blog
It will give you content to put on your YouTube channel
It will give allow to spread you wings in the online business
It will teach you some new things about blogging that you didn't know
You will learn some technical tricks
It will allow you to build a relationship we the blogger you are interviewing, and maybe his followers as well
It will help you brand yourself
As I mentioned above, my interview with Barry Wells had some technical issues which allowed me to learn a few new things I didn't know about voice and image recording for video making.  At the same time, it did a great deal in teaching me how to play around with Windows Movie Maker which I had to use to help me create videos that look as professional as possible with the knowledge and tools that are available to me at the moment.
Barry and I had a good time during this interview, and we thought that it went pretty smoothly. I kind of hate to hear myself, but hey, it was very early in the morning for me on this side of pond.  So, without further ado, please, go the video and enjoy the interview.  I won't post more videos here on the blog itself, so to see them all, just go to my YouTube Channel… They are numbered such as, part one, part two, part three, etc…  ENJOY!
Please, let me know what you think in the comment area!