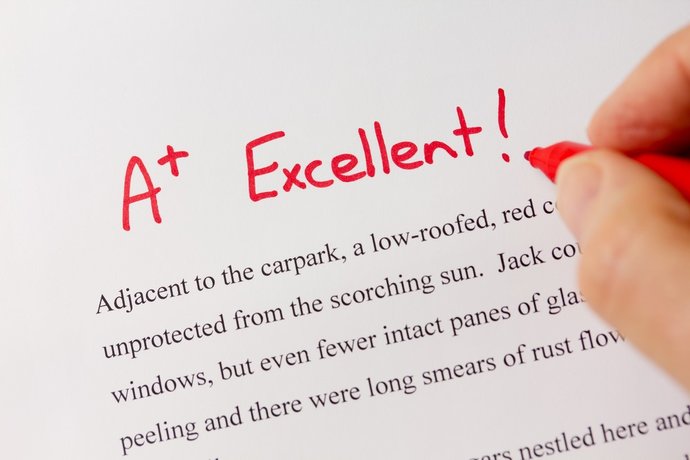 You need to write your professional academic essay and maybe you're feeling overwhelmed by the task at hand.
Even though it might not be your first one, it's back to square one again, and the challenge is real every time.
If this is you, relax and take the time to read and apply the advice in this article and you will find out that it's not as bad as you think.
All you need to do is eat that apple one bite at the time, so not only you won't choke on it, but you will even enjoy it.
Advanced Research and Reading Are Key
As a writer who has written about dozens of different topics over the years, some of which I knew very little to basically nothing, I found that my research and the reading I did during such research was all I needed to write endlessly about a topic as new and foreign as it was for me.
In your case, you have an advantage, obviously, you already know your topic well but has you know, there's always room for more knowledge.
So, before you even start writing the first word of your academic essay, do a lot of reading on the topic.
Spend a whole week doing just that – research and reading.
While you take in knowledge your brain will store that information even if you're not taking a single note.
The brain never truly forgets. The more you research in advance for your essay, the more storage you will create in your brain for the day you start writing.
As a matter of fact, when you do that type research do not start writing yet, take a few notes, but leave it at that.
Then let that information germinate in your brain during that whole week, and you'll be amazed at the ideas that will come to you when you start writing.
This preparation phase is crucial. The more digging you are going to do ahead of time, the more creative ideas will pop up in your brain when it's time to write.
Create your Outline
Writing a professional essay starts with your outline.
Manage your ideas in the form of an outline so you won't forget anything important that you want to discuss or repeat something you've already mentioned before.
Let your outline be the map of your essay with spots you must visit in your paper.
Here are the questions you need to ask yourself:
What is the topic of your essay?

Why is it significant?

What material is relevant to your topic?

What plan will best support your purpose/thesis?

What is your thesis statement?

What's your conclusion?
Once you have your outline ready, decide on a word count (generally between 2,500 to 3,000 words) for the length of your paper, so it will help you to stay on track.
Once you have the blueprint of your professional academic essay ready, and only then, can you move on to the next step of the actual writing.
Write your introduction
Do not forsake your introduction for the sake of your essay.
Your introduction is what is read first, and this is where you get to tell some revealing information about you, your education, your motivation, your qualifications, your uniqueness and how it all ties in with your topic.
Your introduction should go as follow:
Your Motivation and Desire
Your introduction needs to describe the motivation and desire that led you to choose your topic/field.
Mention it's positive values and attributes and how your personality benefited from them.
Then mention what your studies in this field have brought you on a professional and even personal level.
Your Story
This is where you are going to tell your story and how you came to be linked with your choice.
You will be explaining how the desire to study in your field was born, and the course of your studies that brought you here today was.
Your Thesis
You should make a gradual and natural transition to your thesis at the end of your introduction.
This is where you are going to make your point. Which point you are going to develop and prove in the essay.
Write your Essay
Before anything else make sure you fully understand the questions of your essay and do any extra research that needs to be done at this point, if you haven't done so before.
But if you've prepared well, you should be able to build your paper around the points that you made in your thesis and integrate some of your sources into your argument.
Be sure to explain, analyze, and evaluate each of your points in the most knowledgeable and professional manner.
In conclusion, summarize the main points of your essay to conclude.
Review and Rewrite your Final Draft
It's always best to write your first draft as such because it is more likely that you are going to review and rewrite a couple of times before you're satisfied with your work.
Check the flow of your text: coherence, argument, flow, effectiveness and transition from one paragraph to the next of your writing.
Check your grammar and syntax: sentence structure, punctuation, spelling but also word choice.
Do this at least a couple of times on different days.
Leave your Essay for a While
Once you're satisfied with your work, leave it alone for at least a couple of days or more if you can.
If you can forget your essay for a few days before coming back to it and read it again as if it was written by someone else it would be a formidable way to make sure that your academic paper sounds like you want it.
When you can afford to leave your essay for while once it is fully completed, you will most likely find areas that need to be retouched.
You will see some things that you wouldn't have been able to see when you were fully involved in the writing of your professional academic essay.
In conclusion, take as much time as you can well in advance, and take one step at the time. Do not rush and do your diligent research. Then put it all together following your map.
If you do, this is going to help you tremendously in writing a perfect essay from scratch.