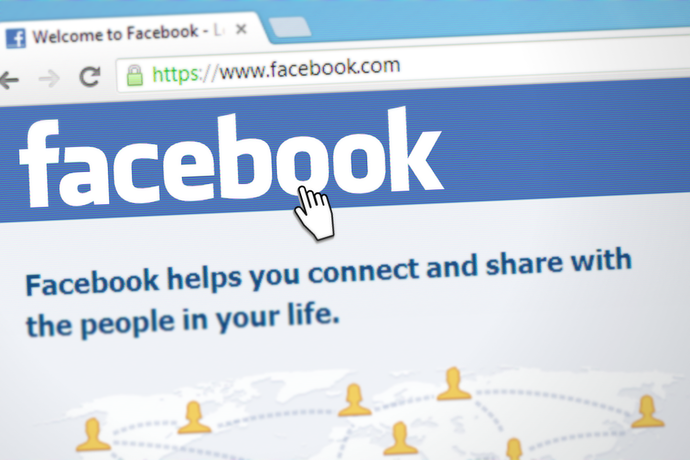 Social media is a huge part of any strong business strategy these days. So, knowing exactly how to outsmart your peers is essential for success.
By using social media correctly, you can strengthen your brand, increase conversions, and build a loyal following.
Not to mention the plethora of other benefits!
Here are a few pointers that will help you to do just this:
Deliver Value For Your Audience
Social media is the place you really need to be delivering value to your audience. It is not a place to advertise your services, at least all of the time anyway. It's called 'social' for a reason!
You can mix up your company culture posts with promotional offers, but make sure you're careful about it. You'll push away customers if you post nothing but advertisements. This is one of the biggest mistakes you can make as a business!
Come Up With A Consistent Posting Schedule
A consistent posting schedule is a must for success. Automation tools make this easier, so consider using them for at least a couple of minutes a day to help you keep things running smoothly.
Be sure you don't overwhelm your audience though, which is easily done with automation.
Imagine how you'd feel if nothing but promotional posts flooded your feed?
It's annoying, and eventually, you're bound to have people unfollow you because of it.
Posting every hour can be overwhelming, so be smart.  You need to make sure you're consistent, but you don't want to flood people at the same time.
Make sure you know what to do for each individual platform, as they are all different. This is why using automation software is best.
Simply posting the same thing across each platform at the same time won't work. Some people like to actually schedule their posts just before or after the hour, as this can catch people who are checking on social media just before or after meetings. Scheduling posts around lunch and dinner times can be a good idea too.
Make Sure You Work With The Right Social Media Influencers
This is the most effective strategy that you can use on social media. Every single brand can use influencers to their advantage, and doing so will really amp up your success.
Giving away free products is totally worth it when you can pair up with a powerful influencer that thousands or even millions of people follow.
To do this, make sure you find the social networks that your audience live on and then research some of the biggest influencers. Identify influencers who suit your brand perfectly.
Then, all you have to do is reach out to your chosen influencer and make a deal with them. Check out influencer's bios for their contact information and think of an offer they can't refuse. You may get a blog post, some airtime on their YouTube channel, a picture on their Instagram feed…the list goes on!
Make Sure Your Pages Are Attractive And Fit Your Brand
Every social media page you have should be attractive and fit your brand.
It's a good idea to make sure they all look similar, with similar themes, colors, and content.
They won't be exactly the same due to the nature of the platforms, of course, but you can do your best to get them in alignment.
Using a banner maker will help you to give your platform an attractive look, and there are many other things you can use to get them looking great too. Make sure your voice across each platform is the same too!
Follow And Favorite People Who Share Your Stuff
It's a good idea to show appreciation for your audience by following and favoriting the people who interact with you.
It's a great thank you gesture, and it is a way to stay in touch with people who are already interested in your content. Make sure you respond if people are complimentary about your products and services too. A simple retweet or 'thank you' can go a long way!
You can visit popular social feeds of brands to read complaints and how they were handled. Decide for yourself who did well and who didn't! 
Always make sure your client or customer is happy.
Handle Issues And Complaints Right Away
It's so easy to contact a company on social media, which is why many people now use it rather than customer service numbers and emails.
You may have done it yourself at one point or another. Learning to respond quickly will show the customer that you care.
Deleting the comment or ignoring it can create so much trouble, so it's really not worth it. You need to respond with a solution as quickly as you can.  
Be Willing To Pay
Organic reach is great, but if you want to do really well, have a budget for social media too.
With this, you can generate instant traffic, leads, and sales with the constant improvement of algorithms in platforms like Instagram and Facebook. They are always improving, and always figuring out ways to help you to reach your target audience.
In turn, you'll enjoy a huge ROI!
Understand Your Analytics
Your analytics give you all of the information you need to understand what's going on with your social media. You can clearly see what's working and what isn't, so check them daily so you can figure it out.
Which posts get the most engagement?
Which type of content gets people coming back?
Spend at least a few minutes per day doing this, and you'll be able to improve your social media strategies tenfold.
It's amazing how many companies out there fail to check their analytics and just try to wing it! These companies are usually the ones that claim 'social media doesn't work for them' when they just aren't doing it right.
Hopefully, you've learned a thing or two about outsmarting your peers on social media from this post. By using each tip and being as consistent as you can be, you can generate incredible results in a short amount of time!
Guest post