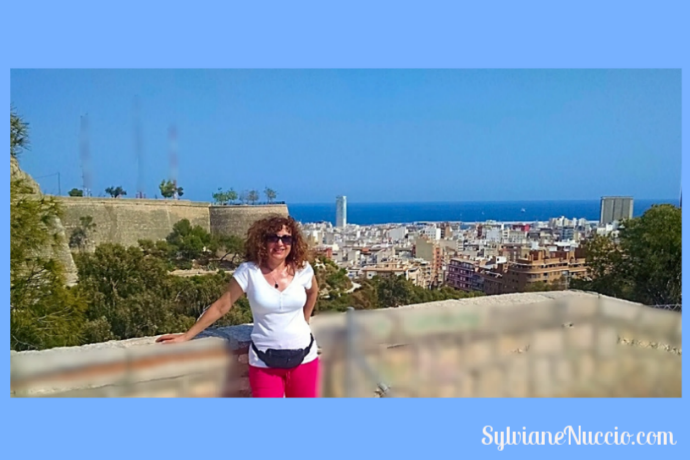 You've been trying to make it into entrepreneurship for some time now, but you can't seem to be able to pull through.
Believe me, you're not the only one. Sadly there are more new entrepreneurs who fail than those who succeed. And most of those who did succeed had gone through a  period of failure before making it.
As a matter of fact, their success was often due to something they did. Some action they had to take in order to flip their life.
That's what happened to me.
My Own 180◦ Flip
I absolutely never, ever had an employee mindset, yet I wasn't able to generate a decent income as a new entrepreneur and didn't know why I was so stuck.
You see, there's a huge difference between knowing what you don't want in life and knowing how to get what you do want.
In fact, that's probably the number one reason why most new entrepreneurs fail.
Looking at my life for the past 14 months I can't help but look back at my own journey and be in awe pretty much on a daily basis.
I am well aware of my privileged state right now. From the time I wake up in the morning to the time I go to sleep at night, I love every single minute of my day. There's nothing I have to do that I don't want to do, I live a life that many can only dream of. it's not always been that way for me, far from it. But the fact is that I've managed to go from a hellish type life that the average person doesn't usually have to go through to a lifestyle the average person doesn't usually ever gets to know.
However, it's not always been that way for me, far from it. But I've managed to go from a hellish type life that the average person doesn't usually have to go through to a lifestyle the average person doesn't usually ever gets to know.
If I were to compare my life to a color range palette I would say that I went from a dark grey to a bright gold. Yes, I went from a hell to a paradise.
For the past 14 months, I've been living life throughout my European travels that led me from Scotland, Ireland, England, Spain, France to Italy later this month.
Along the way, I made beautiful friends that genuinely care about me and whom I truly care about too. It's like I'm part of a new family and it feels very good as well.
I have been able to work with my clients remotely on my own schedule, while enjoying the beauties of Europe.
Yes, I have given a 180◦ flip to my life.
How I can Help you Flip your Own Life
I am helping new entrepreneurs who are struggling in their business, but who have a strong will to succeed.
I want to emphasize on strong will here, because this is not something I can give you, or even help you to get, so unless you have this part of the deal already, I can't help you.
But if you do have that unshakeable will to succeed, I want to let you know that I've created a special package for you.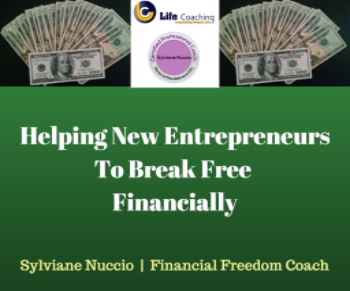 I've created a special guide for new (and not so new) entrepreneurs who want to succeed financially in their business, but can't seem to be able to break through.
This guide will be available in about a week from now (from the date this article is published), and you'll find the link to a page that will guide you to a free download in my next blog posts.
However, if you would like to reserve your spot right now so I can personally send you this guide as soon as it's published, just put your name and email in the form below and I'll be sure to send it to you first thing.
Note: In this guide, you will find a link that is going to take you to a special letter that I've written for you, and at the end of that letter there's going to be an offer for you.
The fact that you will or won't take that offer will be a strong sign of how much you want to become successful and financially free as a new entrepreneur. But that again, I can't fix it for you. You are the only one who can decide if you want to spend the rest of your life working as an employee – and there's nothing wrong with that, or becoming a financially free entrepreneur.
In the meantime, though, I wanted to share with you 3 ways that I've used myself to get closer to my goals which will help you get closer to your goals as a new entrepreneur. And assuming that you're not near to the bad situation I was in this should be even easier for you to incorporate them into your life.
3 Ways you can Start to Flip your Life Right Now!
1- Do at Least One Thing you Love to do Everyday
Even when I was broke doing a job I hated while living with an abusive boyfriend who at times I'd fear could kill me, I made a point to do at least one thing that I loved to do each and every day.
For me in those days 3 things made me happy, spending some time with my cats (animals have an amazing healing power), taking a walk in nearby parks and writing.
When I was doing any of these 3 activities it helped me to leave all my problems at the door, so this exercise did two very important things for me.
It taught me to focus on the good.
I helped me create more good things into my life over time.
I cannot emphasise enough that when you learn to focus on good even when your life is a big turmoil, sooner or later good things are bound to happen for you because this is part of the laws of the universe, known as the law of attraction, which says that what you focus on expands.
Now not only the law of attraction tells me it works, but I'm a living proof that it does.
2- Do a 30-day Experiment
The very first month I started getting involved in personal development, I started a 30-day no TV experiment as a suggestion of my coach back then.
You have to know that at the time since my life was empty and miserable TV had a huge place in my life, but I was determined to get better, so I was eager to try anything that would help me do that.
For 30 days I didn't turn the TV on at all, and this turned out to be a wonderful experience.  It taught me 3 things.
By shutting the TV off I had more time to think about my future and ways to get there.
I wasn't hearing bad news on a daily basis so it helps me focus more on the positive.
I was able to cut something off I thought I couldn't live without, so it showed me I was stronger than I thought I was.
Even though this was over 10 years ago, I have never needed TV the same way I did before ever since.
Do a 30-day experiment of your own.
You could do the 30-day TV off experiment, or any other experiment that could benefit you in one way or another.
It could be…
Not eating sweets, for a month
Writing a journal of what makes you feel good each day, for a month
Reading one personal development each week, for a month
Saying a minimum of 100 positive affirmations a day, for month
Taking a daily action for your business that you're reluctant to take, for a month
Setting a timer ever couple of hours to check on your state of mind throughout the day, for month (a very good technique I mention in my book Transform your Life in Days)
There is no limit to the ideas you could come up with to test and try as a 30-day experiment. And you can do as many experiments as you're pleased throughout the year.
My experience tells me that if you do, you'll stick to that positive habit well beyond the experiment and your life will become richer and more productive because of it.
3- Surround yourself with the Type of People you want to become
Nowadays, I'm surrounded by people who are wealthy, easy-going, and who live life on their own term, so you could say that I've managed to be around my kind of people. I know that the energy they send out when they are around me can only be good and I love that.
But I wasn't always surrounded by such people, far from it.
So what did I do?
I took advantage of the fact that I lived in the 21rst century and that I had something called the internet at my disposition.
Well before you might be able to surround yourself physically with the type people that you would want as friends, you can go look for them online.
Starting and nurturing relationships online before you can do so offline will be very beneficial to you.
It will help you understand the mindset of successful/entrepreneur like people
It will teach you tips and ways that can lead you to success
It will help you towards becoming like these successful folks and be one of them
As a strat why don't you join me on Twitter, Facebook, Linkedin or Google+ and travel all over Europe with me this way, while learning success tips?
Get to meet successful people through social media, hang out with them and learn from them.
The laws of the universe will work for you favorably as long as you're working them.
Are you ready to get to the next financial level in your business? If so, be the first to get my guide and all the other goodies that come with it.