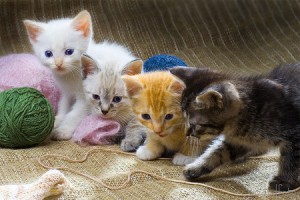 Here we are at the beginning of 2012 already, can you believe it?
Time passes us by so quickly and there is not much we can do about it, except for one thing, use it wisely.  In other words, we can either take advantage of time or we can waste it.  Either way, it's totally in or power.
Of course, we need some time to sleep, eat, clean up the house, take to kids to school and for many of you, even in the Internet marketing world, go to a full time job.  After all that, however, we need to write our best articles and blog posts for our dear readers.  Tough life, huh?
For this beginning of the year blog post, I wanted to give you four inspiring actions to help your writing going in 2012, regardless of how busy you may be and how hard you may say it is for you to write.
 Give Yourself 30 Minutes Per Day
It doesn't matter how much time you need to give to other things and people in your life, after all your time on this earth is also yours to take.  It is actually, really ONLY yours.  No matter what your situation may be at this time in your life, you need to take 30 minutes a day for yourself.
This means 30 minutes of undisturbed time that you will use to either, read, reflect, learn or meditate.
What does all this has to do with writing you may ask?
Everything!
If you don't take some time everyday to do at least one of the four actions mentioned above, you won't be able to write.  It's as simple as that!
When I have people telling me they can't write and I ask them the questions, do you read about your niche or even other subjects?  Do you reflect on what you've read, hear, etc? Are you trying to learn more about your niche and your business? Or do you meditate?  Usually their answer to those questions is no, or very little.
This is why you are saying you can't write.  If I did nothing, I wouldn't be able to write either.
In order to be able to write pretty much constantly, on a weekly basis, you are going to need to follow a pattern of actions that will keep your writing going for this new  year 2012.
These are the actions that I personally take in order to be able to write each and every day for my own blogs and for other peoples' as well.
What do I do exactly?
I Take the Four Following Actions
1-      I read a lot of different blogs and articles online
2-      I spend some time reflecting on what I have read, thinking of ways I could use the information to inspire me to write my own stuff.
3-      I am constantly trying to learn about my online business.  What my online buddies and competitors are doing, what seems to be working for them, what lessons they have learned, etc… Then, I write about it.
4-      Meditation seems to belong to a totally different niche, but guess what? It doesn't.  I meditate for my own growth and for my writing and markeeting growth as well.  Meditation works, and you don't have to be an expert at it by the way, for meditation to work for you.
Take a Breather
If your mind and body are so busy all the time, running around like a chicken without its head with never any time for yourself to either learn, meditate or even read to learn and get more educated in your business it will be very difficult for you to generate ideas to write about.
If you have any doubt about it, let me tell you that people who write a lot of blog posts and articles on a constant basis have to be doing quite a bit of reading and learning themselves.
Every individual may have their own methods to be able to get inspired to write, but one thing is sure, they all do something.  There is no way that anyone would be able to deliver valuable pieces of information, that people are looking forward to read, who wouldn't have to do some initial work to make that happen.  It just  wouldn't be possible, unless you are an encyclopedia and never needs to be inspired.
Get Set For 2012!
This is a new year and it is a good time to start on the right foot by becoming a doer instead of a wisher.
I am not going to lie to you, it takes work.  If you have been told otherwise, you were lied to.  But, if you are willing to do your part and put your content out there, you will be paid back a hundredfold. It's up to you, it's your writing.  Be proud of it!

Do you Want more article marketing success? Just fill out the form below and get my FREE article marketing eCouse!
If this article was helpful to you, or if you have any thoughts about it, don't forget to leave a comment and link you own blog or post to it!