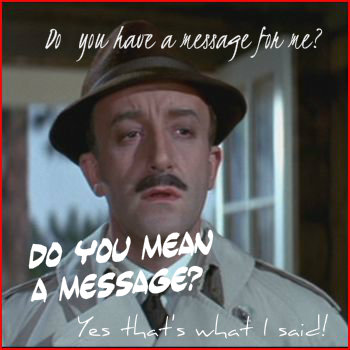 As a blog reader you might not realize this, but there are some blog owners out there who are posting regularly on their blogs in the English speaking world, writing in a language that they might not quite dominate, yet.  That's right, if you are blogging in English as a second language, then this post is for you.
Interestingly, some of the people who are sending me emails saying that they cannot write in English very well, don't know that English is not my native language either.  Have you made up your mind that because English is not your native language you won't be able to write great blog posts?
As a matter of fact, I wanted to write this blog post to show you five simple steps that would help you to dramatically improve your written English, and express yourself as well as a native speaker.
1-   Think in English
When I started learning the English language back in the early 1990s I didn't know any English whatsoever, except for few basic words.  The first rule of thumb that I learned with the course that I was taking was to refrain from thinking in my own language, while trying to think in English.  Of course, I have to admit that it's easier said than done, but like anything else, it comes with practice and the motivation to learn. And I know that you are motivated, aren't you?
This rule is applicable for people who are blogging in English as a second language.  Make sure you are thinking about what you want to write in English, not in your language. If you are thinking about a blog post idea in your own language and then try to write it in English, it's not going to work.
When I write an email to my brother in French, I can't think of what I am going to say in English.  When I write a blog post in English, I can't think about what I am going to talk about in French.  So, if you have the habit of thinking mainly in your own tongue, you need to exercise your mind into thinking more in English.  In order to do this you can do the following:
Watch TV only in English
Read only in English
Listen to English songs
Try to communicate with English speaking people as much as you can
Use your own language as little as you possibly can for a while
Don't worry; you will never forget your mother tongue.  On the other hand, you will fill your mind with English until you can think and dream in that language.  This will improve your ability to write in English tremendously.
2-   Study other Blog Posts and Articles
The best medicine to learn how to write is to read a lot, and that goes for your own language as well.  They are plenty of people who can't write in their own language because they never opened a book in their life.  Yes, that's right, and I am also talking about people having been to High School and College.
Well, if you want to improve your written English, I suggest that you read a lot of books, blog posts, articles, comments on forums, and anything you can put your hands on in the English language.
As you read, don't just read passively, but notice how people express themselves.  Pick a sentence and compare it with what you might have written if you had written it yourself. Where might have you made a mistake?  Where might have you been correct?  This will help you to spot your error pattern.  We all have some.  In order to do this exercise, however, make sure that you pick well written English materials. There is a lot to be desired in the online written world.  Just pick reputable blogs and you should be fine.
3-   Ask Someone to Review your Blog posts and Take Note of your Errors
Another way to learn from your errors and improve your writing as a whole is to have someone who masters the English language well to review your posts.  Now, don't assume that any native English speaker will be good at doing this.  I know some native English speakers who make very lousy editors.  Use your own good judgment in choosing the person you are asking help from.
Sometimes, small error patterns tend to stick around longer than bigger ones if you don't pay close attention to them.  What I call error pattern is typical for someone whose native language is not English.  I am talking about errors such as jumping out (a cliff) instead of jumping off, in purpose instead of on purpose, everybody instead of every one, etc.
4-    Learn Basic English Grammar
If you lack a decent knowledge of the English grammar, then you need to get yourself a good and easy to understand English grammar book.  You can find good English grammar books on places like Amazon for just a few bucks.  Luckily for you, English grammar is pretty simple in comparison to many other languages out there.  This is to our advantage, isn't it?
5-   Use a Word Type Format
You should ALWAYS use a word type format document, because it will let you know about most of your errors and misspellings. However, it won't show you all of them.  At times, some slick little typos might be left out.  In the end, the human eye is the best error checker, but really, a computer word type format will help you a great deal.
By following these five simple steps and putting the necessary efforts into it, your English is bound to improve.  Before you know it, you will be able to write good blog posts without too much trouble at all. Darn, it could even turn out to be great!
So, what do you think? Is English your second language? If English is your native language, what advice do you have for people who blog in English as a second language?