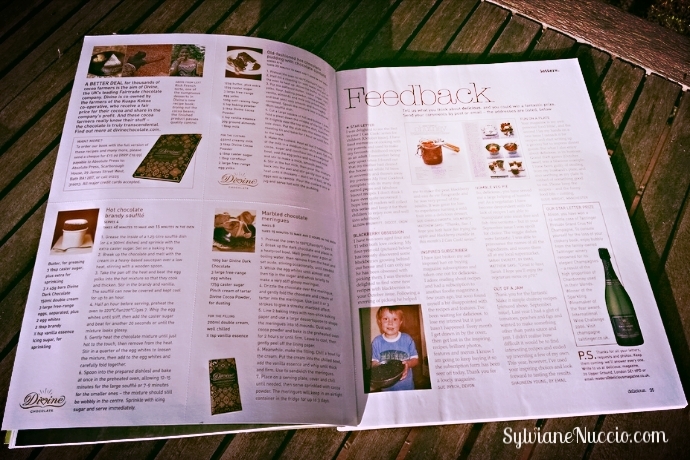 You want to hire the perfect writer for your project, but you're not sure how to go about it.
Maybe it's the first time you're in the market for a freelance writer, or maybe you want to avoid the mistakes you've made in the past.
If this is you, this article if for you.
A couple of months ago I wrote about 5 wrong criteria to find the right writer for your business which was an article about qualities that shouldn't scare you when hiring a freelance writer for your business.
Today, I wanted to talk about specific items you should consider in order to find the perfect writer for your project.
I can only imagine that as a business owner, a blogger, or even an advertiser you want to find the best writer possible at a price that is comfortable to you, yet acceptable for the writer you hire as well.
As far as the writer is concerned, he or she wants the same thing.
Writers want to find a client that will appreciate their work while not wanting to pay minimum wages for it. While they still may be some writers willing to write for peanuts out there, they may not necessarily be the best deal for you as a business owner who needs creativity, productivity, style and quality at the same time.
In this post, I'm going to give you a few tips that are going to help you find the freelance writer for your writing job. I can tell you that once you find a good writer, you don't want to look for anyone else since it usually saves you time and money looking for them.
Offer Long-Term Commitment
If you offer a long term commitment to your potential writer, chances are that you are going to attract more good writers and less low-quality applications.
Someone who is not serious or not very good at what they do will less likely want to work for you more than once. On the other hand, a good writer is looking to building a relationship with their client and wants to stick with them as long as possible.
Good writers know that as time goes on, they'll know exactly what their client is looking for, and will be able to deliver better and faster projects.
Be as Specific as Possible in your Request
The more specific you are about your project, the less likely you will give room for gray areas that will be up to the writer to guess.
Good writers love specific requests, as for mediocre writers tend to like when it's vague enough so they can slack wherever possible.
How many words do you want?
When do you want it for?
For what audience is it for?
What style do you want?
At what point you want to pay?
Do you want to sign a contract?
At what point do you want the copyrights signed over to you?
Do you want to be all that formal?
Are you more of the a relaxed kind that just want the job done, but doesn't need a contract?
There is really no right or wrong answer here, it really depends on how you want things done. I have worked with people who had no clue about any of these, but if you are searching for a writer through ads, I suggest that you know the answer to each of these questions.
The more specific you are in your description, the easier it will be for the writer to know if this assignment is for them or not.
Notice how Promptly you get a Reply
Notice how promptly your request is answered to, whether the writer is interested in taking the job or not, once you've contacted them personally.
If you haven't heard back from them within 24 hours, it means that either they are too busy, not interested enough or simply rude.
I always reply to any request whether I'm interested in the job or not.
As a writer, it's not because you're not interested in one specific project that you want to look rude and unprofessional. So you should always send a reply regardless.
Leave the Outline to the Writer
I can assure you that a good writer doesn't need an outline to your article, blog post or eBook. As a matter of fact, the better the writer the less likely they'll want to be bothered with your outline, which is going to be more of a hindrance to them.
I know many writers, including me, who work much better without outline from the client. We do just fine creating our own outlines because that's what we do.
So, when you hire a good writer, you don't have to worry about giving them more than the topic you want them to write about and the style you want it to be written in. As long as you are specific about what you want, the outline of the written piece is part of the creative work of the writer.
Don't Rely on Job Postings
I'm going to play the devil's advocate here and not to advise you to browse job posting sites, like almost everyone else would suggest, because I believe in searching for writers rather trying to get one through a job board.
When you're searching for a writer and find their blog, you've got all the proofs you need to see if they can do the job, and you can contact them directly.
No need to post an ad, wait for an avalanche of irrelevant replies, ask for samples and then try to make the best decision possible. You can avoid all of that by browsing writer's blogs directly, and contact them directly.
Anyone who has found me through my blog  rarely had to ask me for a simple. I think that if you read a couple of my posts and the feedback I'm getting on a regular basis, you'd have a pretty good idea of my writing style and knowledge about writing.
Have a Conversation with your Potential Writer
Interestingly enough, very few people would even try to meet their writer in person, and in my opinion, that's a huge mistake.
When I say in person, I mean that if you have Skype of a Google+ account it's possible to speak to anyone in the world, so you can get to know the writer you're interested in hiring face to face.
By speaking to them you can have a better feel about them, and it could be an extra help to make your decision if they are a good fit for the job or not.
Now, don't judge them for their foreign accent if they have one, though, because remember that accents don't show in writing. As I mentioned in this previous post, for many good freelance writers, English is only their second language, yet they are absolutely fabulous writers.
Look at the feedback the writer gets
You may or may not know that, but not all good writers are always easy to read. As a matter of fact, I know of a few who make me feel that I'm stupid because their writing style is hard to follow. And yes, I'm talking about professional writers.
Ever read something that goes above your head?
Well, that should never be the case because any writer should be able to write about any subject in such way that anyone above the age 10 should understand. And it doesn't mean that the writing sounds childish, it means that your writing is clear and concise.
The best way to know what the public thinks about the writing style of your potential writer is to read their comments. How do their readers feel about the writer's style? That's a good tell-tale sign.
Want to know what my readers think about my writing?
Here are few samples, but you can find more by browsing them on my blog.
"The way you explain your ideas is unbeatable! This article is rich in content and magic too."
"It always a pleasure to read your posts. I love your style…"
"This is my first visit to your blog. I'm very happy Google redirected me this page. You are talented, no doubt."
Finding the right freelance writer for your business is easier than you think, all you need to do is think slightly outside of the box. That could make the difference between only finding an average writer, and finding the perfect writer for you specific project.