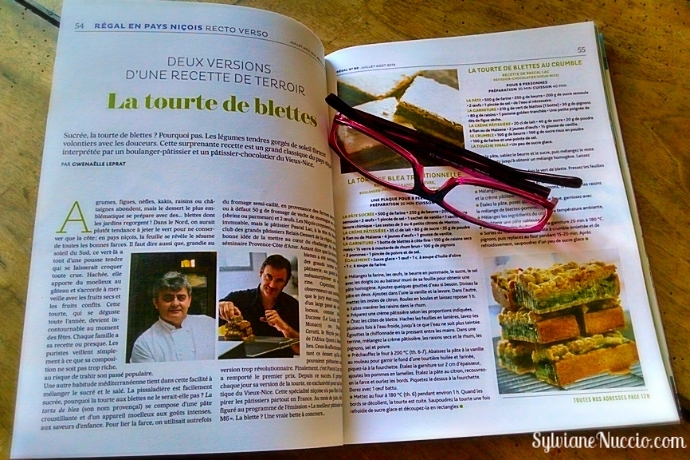 You are a business owner looking for someone to write for your blog, but you're wondering what type of writer would be best to hire? here are 5 wrong criteria to find a writer for your business.
You may be thinking that the writer has to be a native English speaker, and have a degree in journalism. So you are hunting for such specific criteria.
What you don't know, is that while doing so, you're missing on great talents that could be the right fit for you.
But how can you find out who's the best fit for the job?
The best fit for the job is the kind of writer who can write about anything.
Someone who's able to express himself or herself in a creative, conversational and entertaining way.
Someone who often times thinks in writing mode – meaning they are thinking as if they were writing what they are thinking.
Yes, people who write a lot tend to think that way a lot.
So, if you were to hire this type of writer, chances are that you would be hiring the right writer for your business, no matter what business you're in.
At the moment, I'm working on several small projects, but I'm also working on a 20,000 word eBook discussing a subject that I knew absolutely nothing about.
How is that even possible, and how do I do that?
Well, that's the job of the writer.
Being able to adapt to any situation and work at it like a pro.
Wouldn't you want to hire such writer?
If so, I'm going to assume that you are in the market for someone to write your blog posts or other writing projects, and I'm going to show you what you should not be afraid of when you're shopping around in search for a great writer.
By the same token, if you are a writer who feels intimidated by what I'm discussing here, I'm sure it will prove to you that you can do it too.
Here are 5 wrong criteria that are preventing you from finding the right writer for your business blog.
1 – The Writer Needs to be an English Native Speaker
This is the worst false criterion there is.
My mother tongue is French, but I've been living in the US for 22 years, and I've been thinking, breathing and writing in English for half my life.
You could say that English has become my second mother tongue, even though I've spent the first half of my life in France, which makes me a full blown French native speaker, and not an English native speaker.
But why is this not a good criterion you should be attached to when looking for a writer?
Because when you have a talent or ability for something such as writing, you'd be surprised how the language is not going to make much difference at all in the end.
One day someone told me that whether I spoke French, English or Spanish, I talked a lot and loud. Did the language change that "ability" of mine? No, of course not. Because that's something in me. Not something that depends on the language I'm speaking at the moment.
A non-native English speaker who has the desire to write either for themselves, for others or both, is going to write perfectly fine. You'll never know they're non-native English speakers.
As a business owner looking for the perfect writer for your blog, don't fall into the trap of eliminating a non-native English speaker to do the job. There are more non-native English speakers who are professional bloggers and freelance writers than you think.
Here are a few names you may recognize:
Henneke Duistermaat from Enchanting Marketing – Netherlands
Bamidele Onibalusi from Writers in Charge – Nigeria
Ana Hoffman from Traffic Generation Café – Russia
Mary Jaksh from Goodlife Zen – Germany
Farnoosh Bock from Prolific Living – Iran
These and many more, are top bloggers/writers whose mother tongue is not English. They are the living proof that this notion is totally irrelevant.
You need to treat a non-English native speaker like any other writer, solely based on the work they've done.
Here is just a snippet of the type of comments I get on a regular basis…
The way you explain your ideas is unbeatable! The article is rich in content, and magnetic too.

This is my first visit to your blog, I'm very happy Google redirected me to this page. You are talented no doubt. 

It's always a pleasure to read your posts. I love your writing style. Your posts are always so clear.
2- The Writer Needs to know about your Specific Topic
Just like an actor doesn't need to know anything about a specific character type in order to play the role, a writer doesn't need to know anything about a specific topic to be able to write about it.
As a freelance writer, I've written more often about topics I knew nothing about than I did about topics that I was expert in.
Actually, just about every time I write on topics that aren't my own.
Only 3 things are necessary to help a writer come up with incredibly good work, and they are:
Research
Curiosity
Passion for writing
Some research has shown that studying any given subject for 21 days will make you an expert on that subject.
It may seem incredible to you, but think about it!
Studying a subject anywhere from 5-7 hours a day for 21 days!
Can you imagine the amount of information you would have gathered?
Don't fall into the trap of thinking that you have to have someone with a BA in the topic you need to discuss in your business blog.
This is a completely false notion that will make you miss out on great potential writers for your business.
3- The Writer Needs to Have a Resume
The more skilled and experienced the writer, the less likely he or she will have a typical resume to show you.
Why?
Their online portfolio is a heck of a resume already.
Writers may or may not have a resume, but if you are in the market of hiring someone to write for you, don't be obsessed with resumes, but rather look for talent, originality, willingness and availability to do the job.
4- The Writer Needs to Have a Degree in Journalism
If everyone talented for writing had to have a degree in journalism, there would have been many wasted talents that you would have never heard about.
What you need to look for in a writer, rather than a degree in journalism, is passion, talent, skill, and creativity.
No degree can assure you any of that, because passion, talent, skill, and creativity are not learned. They can only be improved if they're already there to start with.
5- The Writer Needs to be Perfect
What is a perfect writer?
What is a perfect actor?
What is a perfect musician?
What is a perfect painter?
Do you see where I'm going here?
There is a difference between finding the perfect writer for you, and looking for a writer that's perfect.
Being talented at something, and being perfect are two different things. The fact that you are a talented writer that can do the job doesn't mean that you have to be perfect.
If you need a talented writer to handle the online writing that promotes your business, it doesn't mean that he or she needs to be perfect.
What perfect means for you, may not mean the same thing for someone else, so forget about finding someone who never makes mistakes, or who does everything as you think they should be doing.
Make perfect of the imperfections of your writer and they'll do the same for you.
Look for the right writer for you, not the perfect writer there is.
Conclusion
Being a native English speaker, knowing about all the topics under the sun, having a resume handy, a degree in journalism or being perfect, are not good criteria you should be looking for in your search for a writer for your business blog.
But if you are looking for such criteria, look out for my next post on this topic. I'll be discussing the right criteria that you should be looking for to find the perfect writer for your business blog.
In the meantime, why not opt in for business blogging tips right now!