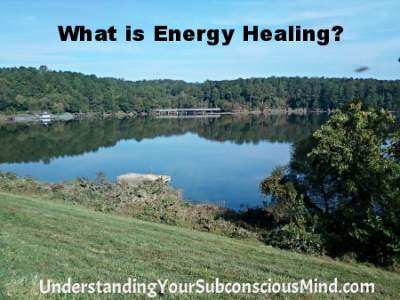 I've learned more about energy healing this past month and half than I ever had until now. As a matter of fact, while doing my research I realized that most people who got seriously involved with energy healing in the Western world, were people for whom regular medicine couldn't help.  So they turned to energy healing, and by the same token turned their life around.
Well, just like I did. The reason why I got a rush of interest about energy healing it's that for one thing I've always been attracted by this type of thing, of course, but most importantly because early March I had to rush Sophie (my adorable cat) to vet because of a bad looking infection on her upper left gum.  In mid-January she had was we thought to be an abscess, so she had her teeth cleaned and that little abscess removed, but in March the doctor said it was a tumor.
At first I was totally distraught, especially after the biopsy result, but for some reason I refused to accept that fact and started replacing my despair with hope, that maybe, I could find a way to help Sophie.  Plus, I had few conversations over the phone with my friend, Adrienne Smith, and she certainly encouraged me not to accept that either. This really helped me a lot too.
So I made the decision to live one day at the time, and find ways to relive both Sophie and myself, with something stronger and more powerful, than what meets the eye.  Plus since Sophie wasn't acting sick at all whatsoever, so it gave me the punch I needed to try and learn about energy healing.
On my Way to the Discovery of Energy Healing
I have to say that I am really grateful that we live in the times that we live in, because we can learn about just anything under the sun and even beyond, at the click of the mouth these days.  I really wanted to mention this, because I wouldn't have been able to learn what I've learned if it weren't for the well of knowledge and resources that the internet is today.
So, in this post, my goal is to share some of the things that I've learned and practiced on Sophie and myself for this past month and half, in order to use that wonderful healing energy that is given to us by our marvelous universe.
So, let's take it one step at the time…
What is the Aura?
Once thing that I already knew, and I 'm sure you do too, is that we are 100% energy. We are solid to the touch and visible to eye, but we are, nonetheless, pure energy.  But so is what we CAN'T see, touch or smell.  Not only are we energy, but we are surrounded by it.
We are surrounded by 2 layers of what we call the aura.  The first layer is right around our body and about one inch wide, the second one is around that first aura layer, and it's one to three feet wide, depending on the person. People with strong positive energy go wider than those who don't have such strong positive energy. the wider your second aura, the better for you.
The aura is that invisible energy part of us, or at least, invisible for most people. Some people and usually very young children are actually able to see the aura.  You can also find exercises online to learn how to see the aura.  With will and practice, everything is possible.
But why am I talking about the aura? Because it's essential to be aware of the aura to work on energy healing. It's an awareness you need to have.
What is Energy Healing?
If we are energy, then it shouldn't be surprising to anyone that we can health our cells and body using positive energy.
Peoples of Africa and Asia are much more familiar to energy healing than we are in the western world, because they use it all the time.  Even in France, in the village where I grew up, I remember farmers with a wooden stick in their hand looking from water sources. When the the sick started shaking, they had found the water source.  Those guys knew how to work with energy.
As for here, it seems that we are just learning how to rediscover it, so to speak.
Energy healing is been around since the beginning of times, back in the days when energy was naturally understood and felt by humans before they start becoming too indoctrinated by civilization.
In Africa, many people still practice energy and natural plant healing. I have a friend from Africa whose grand-mother cured him from asthma, using plants from the forest.  Something that modern doctors still can't do. Those people have known those things from generation to generation.
Natural healing using the energy and plants from the earth is actually more powerful than any drugs you'll ever take, but it's deep in our beliefs in that drugs are what heal us.
Energy healing, of course, works best if you believe in it and use it with intention. If you doubt that it works, or if you down right don't believe it works at all, you probably are not the best candidate to practice energy healing.  However, you don't even need to believe it when an energy healer works on you. It will still work.
As I wanted to check if what I was doing on Sophie worked, I did it on a friend of mine who suffers from psoriatic arthritis, which is a type of arthritis caused by a skin disorder called psoriasis, and to his surprised he told me that he felt better right at the first session.
By the way, because of the research that I've done, I've also found out someone who is an energy healer and she now has a program that teaches people to do what she does.  Her students can become actually become certified energy healers.
Now, need I tell you that I'll be doing this in the near future? You bet I will.
In short, energy healing is the mastering of using our natural energy and mind to heal. It basically only requires a bit of knowledge, intention, and concentration.
Energy Healing Called Reiki Healing
A well known energy healing type is called Reiki Healing. All you need to use for Reiki healing is a bit of understanding of how it works and your hands.  It's the cheapest healing method you'd ever have available to you.
You can do Reiki healing on people and on animals.  Animals respond very well to Reiki healing.
How to Prepare for Reiki Healing
To prepare for a session of Reiki Healing you need to do the following:
1)      Make sure you won't be disturbed, such as turning your phone off.
2)      Wash your hands to wash off any bad energy that may be attached to them.
3)      Prepare yourself mentally by meditation and prayer – connecting with the divine. Rising your hand up at chest level, palms up will actually allow the energy from above to come down to your hands.
4)      Visual yourself and your patient in a white light protective bubble.
5)      Place both your hands on your patient body and leave them still for a few minutes at the time. Then change your hands position to other parts of the body and go on this way for 20 to 40 minutes.
How to Prepare for Reiki Healing
Look How that Cat Respond to Reiki Healing!
How to Put Yourself in Good Energy
There are few very easy exercises that you can do to put yourself in "Energy Shape" so to speak. Watch these easy exercises and do this every day!
I hope this post was helpful to you. Please, let me know if you have any question. I couldn't put it all in a post. Also, leave your comments below.