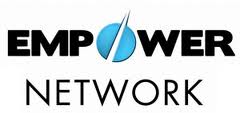 He did it again! Seth Layton has written another post for this blog, and it turns out to be very apropos as you will see, and, YES, a very hot one too. So, enjoy…
I don't know if any of you have heard about Empower Network or the recent incident with the Empower Network Facebook group. What I do know is when you do something, you need to heavily think about it before it's done. I mean, don't let me scare you, but sometimes you just have to use your noggin a little. You know what I mean?
By no means am I promoting Empower Network, but I would like to use Empower Network as an example of what can happen to you with your own article marketing endeavors if you don't plan thoroughly in advance or at least have a back-up plan of action.
What is Empower Network all about and what does it do? 
I'm really not a huge advocator for them or anything partly since I started out in another online program that was built way back in 2005, although I still have grown to respect them somewhat none the less.
Empower Network involves teaching people about how to do Internet Marketing. Although they teach people how Internet Marketing works, I have seen comments by some of the top members that the full price for all the guides to buy in Empower Network is a total of $1600, even though it only costs $25 to be part of their built in blogging system that allows you to advertise for them. Insane, right? Even so… I have no doubt there are some people who might disagree with me here, especially the seemingly vast amount of advocators for Empower Network.
Empower Network currently has an impressive 40,000 + bloggers who continuously blog on their built-in blogging platform. The two owners, David Woods and David Sharpe, originally fixed the site up to where if people can pay the one-time fee of $25, people had the ability to advertise for the site and make 100% commissions for themselves on whomever they referred.
Well, if you use your head a little, you'll probably figure out that a certain percentage of people affiliates end up referring end up straying to the main page anyway due to how it's setup despite how I've heard of how people are paid decent money anyway. Still and yet, this is the only explanation for offering 100% commissions.
Empower Networks Creation
Since Empower Networks Creation back about last year, they have grown very quickly. Obviously the owner had the bright idea he'd setup his own server and allow people to setup their own free sub-directory with the whole built in theme for advertising Empower Network, after of course paying the $25 fee. Doing this would allow people to advertise the 'full set' of internet marketing guides they offered, which apparently is a little over $1600 worth.
This seems all fine and dandy. Smart man. Now he makes a lot of money and apparently even talks about how he's madly in love with his wife on Empower Network along with showcasing a sexy picture of him and his wife on his Facebook cover photo. Well, here's the bugger. If you know much about sub-directories, you'll know sub-directories are considered as on the same URL path as the main domain.
Obviously when you have 100's of new bloggers signing up on sub-directories, you're going to have A LOT of people to contend with. Not only that, but you're possibly causing yourself some problems in the long run. Here's why.
When random people sign up to Empower Network, you WILL have your weirdos and your nerds use tacky and spammy ways of advertising. I don't care how you look at it. This WILL happen. So now, David Woods and David Sharpe have 100's of nerds sitting at home in their underwear spamming it away on Facebook with naked pictures of people all linking back to their own special little Empower Network sub-directory blog.
So people report this to Facebook and in response, Facebook takes action. Now Facebook has officially taken down the Empower Network Facebook Group and flagged any Empower Network link as inappropriate and child abusive. (uh oh, somebody's gonna get raped. Watch out!) – no humor intended for victims of bullying.
Now we have David Sharpe, one of the two owners, apparently taking it as a personal attack on their whole network. (Maybe they're not as smart as we thought they were???) or maybe… he was just a little dis-oriented and totally in awe that all the apples he put into Facebook just turned sour. This is what he sends as a personal message to a friend of his named Steve:
Hi Steve,

I woke up this morning, and Facebook was blocking our links. Occasionally, something like this happens because we're growing so fast, and have so many people moving and doing things at once – that something breaks temporarily.

"Move fast, and break things" has ALWAYS been our motto. So if you get blocked posting an Empower Network link – there are two things to do – FIRST, realize you can STILL post links from our Empower Network Facebook app, that you can use here:

https://apps.facebook.com/empower_blog/?id=m3l

SECOND, realize that most of our sign ups are coming from email marketing – and keep marketing. We'll be posting marketing assignments via email, in our public updates, and on the blog for the next 5-10 days as we're resolving this issue.

THIRD, do me a favor – and until they unblock our domain, file a 'block appeal' on Facebook every single time they block an action related to Empower Network. Here's a message I just posted on my wall, at: https://www.facebook.com/empowernetwork

I'll be putting a video out later today explaining a workaround in addition to the Facebook app, and in the meantime – just realize…we will NOT be stopped – or slowed down, or hindered by even Facebook.

Appreciate you, and let's rock this out this week!

-David Wood

"The Guru Slayer"
What's quoted is copied content from another blog I found on EmpowerNetwork.com directly
Well… guess what? They can grow just as fast using sub-domains and not sub-directories. Sub-domains are viewed as completely separate URL's, and would not be considered as part of the main URL. To play it even safer, David Woods and David Sharpe could have bought another domain that was similar to empowernetwork.com, created sub-directories or sub-domains on that other domain instead, and THEN use a 301 redirect to their main website. Who knows, I guess they tried to obliterate the search engines by having massive inbound link juice or equity going on between all the sub-directory sites.
Talk about little red-hiding hood. That's like the big bad wolf going superman and using his kryptonite powers to blow the house down with a massive Tsunami. Talk about overkill!?
What's worse is it doesn't stop there. They even based there whole commenting platform around just Facebook. We all know Facebook is the main social medium used, but basing your whole commenting platform especially while letting people have access to their sub-directory path is a pretty bold move. Now people can't even comment on their website anymore due to how the whole commenting platform is Facebook oriented due to Facebook blocking there main URL from being accessed. Using a plugin like Disqus would have allowed them to manipulate many social mediums rather than just Facebook, although using Facebook does about ensure that is used more often instead.
So what does this mean?
Who knows, maybe it was an honest mistake. I really don't know and kind of don't really care either. But that's a very good example of why you should plan accordingly before you put something big to action. MAYBE they can change their whole commenting platform to a program like Disqus, but if they can't or mess something in the process, that'll be a HUGE loss to all the social signals received on that site. If you know much about social signals, it's actually a fairly decent factor that somewhat determines the rank of a page or post on your website.
The more social signals or IP address variation received on your site, the better it looks to search engines including Google. I know I've personally gone from 3rd and 4th page results all the way to the bottom of 1st page or top of 2nd page results just because of social signals.
So I think the thesis that is explained here is to think before you leap. Yes, it's pretty obvious they made a lot of important decisions with the establishment of that site due to its obvious success, but you still need to weigh in everything instead of putting all your apples in inbound link equity, inbound link juice, or Facebook.
Online Marketing is seriously not that hard, although it may seem somewhat hard to many, and made even harder by others. This really is pretty easy if you allow it to be. Just take slow breathes.. You can do it!
As long as you use your head and be weary of other types of people on the web, I think we can all come to the agreement that you will be OK.
I hope you enjoyed Seth post. Now, that is one of those post that should bring on lot of responses, no? Let's see how you do in the comment area below! Sylviane.