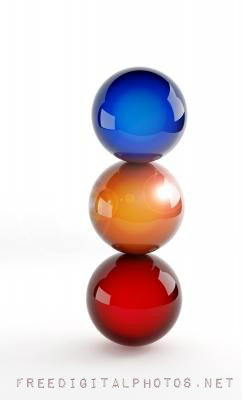 I come up with writing ideas from almost anything and everything, and this week I had a long discussion with a friend of mine who is trying to promote his own product.  The reason why we had a long discussion is because he doesn't necessarily understand what promoting a product or involves, and he seems to have some beliefs about how things work that are incorrect, as far as I know. So, I thought I'd write about this matter this week.
This post is not meant for me to be mean, don't get me wrong, and the friend in question knows that I am writing this.  I won't mention his name or his product either, so no one would know who I'm talking about. But it's for the own good of whoever might be thinking the same way as my friend, and wonder why what they are doing doesn't work.
I would like to use this post to try to clarify a few things that you should know if you are trying to sell a product or a service.  So here I am going to mention three things that my friend told me, and analyze why it might not be such a good idea or just don't make any sense all.
I Want to Make my Video Go Viral
You CANNOT make a video go viral. A video will or will not go viral, but it's out of your hands.  It's exactly like a movie.  The director and the actors are making the movie, and then the editor comes in and make sure everything looks perfect, but that's NOT necessarily going to make that movie a hit.
The fact that the movie has a good story, top actors or even stars, with the best picture and sound engineers there is, it's not a grantee for the movie's success.  All they can do is a prediction.  We all have heard of movies that were expected to roll and that didn't and some that weren't and did. Didn't we?
You can't make your video go viral, but you can make the best video you can to make sure it's attractive and informative.  The viewers will decide and help make it viral or not.
I Want to Have a Cat in my Video to Make it Entertaining
Now, if you know me just a little bit, you know how crazy I am about cats, but I don't put my cat in my professional videos that are meant to promote my online services. No, of course not.  If I put my kitty in a video it's going to be for the fun an entertainment of those who are looking for cat videos, not for the sake of entertaining people who are just trying to get some information about what I might be selling.  It just doesn't work that way. By the way, if you do like cat videos, it's my 4 legged daughter's birthday today!
Do not make this mistake.  People interested in your product or service might have an aversion for cats, and cat lovers might be not interested in your product whatsoever.  This would just be a very bad idea.
It's not the "entertainment" part of a video that will make you sell your product.  Your video could go viral with 2,000.000 views, and not selling a thing.  Usually videos that go viral don't sell anything, as a matter of fact.
Now, I could use videos of my cat to reach people who love cats, and include a link to my blogs down below.  So if cat lovers find my video and want to know more about what I do, they can click and see. But that's the only way it works, and I'm not going to expect anything at all in such case. If they click, great; if not, great too!
I'm Not Good at Building Relationships
I told this friend of mine more times than I can count by now that he needs to build relationships with potential buyers, and what he keeps telling me in response is "I'm not good at building relationships".  Well, if this is the type of excuse you are coming up with, let me tell you bluntly that it's not a good excuse.
Do you know what I told my friend when he came up with such a silly excuse? I said, well, then, people might not be good at wanting to buy your product either.  If you are not good at building relationships, become a cop or a tax inspector, but do not be trying to make people fall in love with your product.  Chances are your success will be limited.  If you are human, and can speak and write, you have not excuse what so ever not to build relationships. Period.
To Summed it All Up!
When you come up with a product that you want to sell to people, you need to understand what works and what doesn't, and most of all, what makes sense and what doesn't.
You can't really control the impact that you will make with just with one video, and you should avoid the mistakes of trying to attract people with the wrong items.  Bottom line, use common sense.
Then, even if you are not a relationship butterfly, you need to develop some skills in the matter.  If you have a product or service that you want "people" to buy, you need to do your very best to try to become more of a people person.  That's the least you could do.
If you are selling a product or a service online, I hope that you are not making these 3 mistakes as my friend was about to. If you do, stop now and learn more about what it takes to become successful at selling online.
So, now your turn, give me all your feedbacks, my friends!