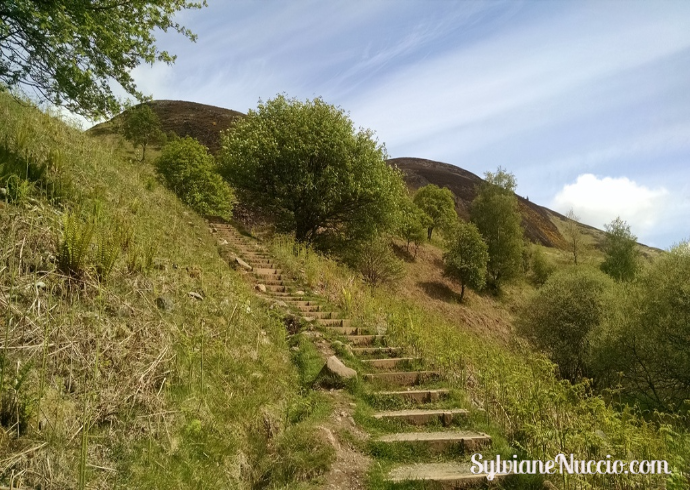 I didn't know if I was going to write this post or not, but as I'm going through my own emotional hell right now, I also know that I'm not the only one in the world. There are millions of people going through their own emotional challenges every day, and if you're going through some challenging emotional times right now, you might want to know how you could best deal with it, so you can go through it and see the light on the other side of the tunnel.
There are millions of people going through their own emotional challenges every day, and if you're going through some challenging emotional times right now, you might want to know how you could best deal with it, so you can go through it and see the light on the other side of the tunnel.
Now I know that everyone is different, and the way I may react to an event might not be the same way you may be reacting to it, but this said, we all are going through some overwhelming type emotions at times. The kind of strong emotions where we start praying for help because we feel that we can't handle it on our own.
So as I'm going through my own overwhelming emotions right now, I wanted to share with you some of the things that I've learned and experienced, so maybe it could be useful to you.
But first…
What can Cause us Emotional Turmoil?
As I said above, while each individual is different and may be reacting to things differently, overwhelming emotions for most people can be induced by the following type events:
Loss of a loved one (family member, close relative, friend)
Loss of a loved pet
Not being loved back by someone you love
Betrayed by a close friend, relative or family member
Sudden news of a serious illness (your own or someone you love)
Someone you love moving far away
And maybe a few more reasons out there.
Unfortunately, if you are an average normal adult, you might have experienced at least one of these, and most probably more than one. So to start with, know that you're not alone. Not by any mean.
No matter how positive and strong of a person you are, any of the above situations can derail your wagons for a while, because of the overwhelming emotions that can overtake us at times.
If you are one of my good friends, you know that right now I'm going through my share of overwhelming emotions, if not, you probably don't know that, but that's not the point.
The point is that since this blog is meant to help people with deep personal development matter, I thought I'd used my own present emotional turmoil to try to help you deal with yours or those of your friends if you know someone in need of this information.
Why it's Not Easy to Just Switch off a Strong Emotion?
In his book Awaken the Giant Within, Tony Robbins says that we can get rid of any such overwhelming emotion in an instant.  Well, while it's nice to know, it's certainly easier said than done, isn't it?  Even though I don't doubt that it's possible, I do know that it's not easy.
The reason why it's not easy to just switch off the emotional button as Tony Robbins states, it's because we ARE emotions.
When we're happy, when we're sad, when we're angry, when we're calm, when we're fearful, when we're peaceful, when we're anxious, when we're giddy, etc, it's all emotions.
Our emotions inhabit us because we ARE emotions. Emotions are what make us alive. That's why when we teach people about visualization to attract what they want; we say visualize it as you put emotions in it, so you can attract what you're visualizing much better and faster.
But yet again, we're told, you can just cut out an overwhelming emotion just like that?
While I may understand the practical actions that I would have to take with my head to make that possible, my heart doesn't want anything to do with it.
This is because emotions don't come from the head, they come from the heart.  And emotions will always win over logical thinking, no matter how logical, better, more productive, smarter and whatever other adjectives you may one to add to the list.
Emotion is such a strong asset of ours that a good copywriter who knows how to use the right emotional keywords on a sales copy can expect to be paid thousands of dollars for it because sellers know that emotions sell better than anything else under the sun.
So, no matter what some may be saying, emotions, and especially strong overwhelming extremely sad emotions are not easy to deal with, no matter what, but even though that may be true, there are some steps you can take in order to make it more bearable.
Here are some steps you can take in order to help you during a time of overwhelming and sad emotions.
Don't Keep it to Yourself 
While you might have noticed that I'm not giving any details on this blog, because I don't want the public at large know personal stuff about me, I've communicated it to people that I hold in high esteem.  The ones who would not try to hurt my feelings or send me bad vibes.  The ones who I know to be my friends.
When you share your grief with people you trust, it helps you alleviate the pain. However, it's very important that you share your pain only to people you trust and who wouldn't hurt you more.  When I lost one of my kitties almost 3 years ago, I made the mistake of crying at work for a few days, and the next thing I knew is that some people had criticized me for crying, in my back, which actually added to my pain.
So, if you have not managed to get away from people like these in your life yet, like I didn't, make sure you do not share your pain with them.  Share your pain only with true friends that will support you, not stab you in the back.
Don't' By Pass the Grieving Process 
Our Universe is a world of contrast. If there is joy, there is sadness, if there is light, there is darkness, if there is up, there is down, if there is day, there is night, and so on.  So, it's only natural to feel sad when you lose someone you love.
Don't deny that pain and sadness. Don't feel bad for feeling that way, and don't keep yourself from crying if you need to cry.  Grieving is a natural process when one loses a loved one, and it shouldn't be denied.
Trying to deny emotions doesn't help to eliminate them, they actually stay in your body, and can become the cause for health issues and even diseases, so take your time to grieve as much as you need to.  The best and probably only true remedy for grieving is time. Time is not good for everything, but it's definitely good at healing things.
Meditate 
When going through strong emotional turmoil it's a great time to meditate.  There are some specific meditations that you can find on youtube for almost any specific situation you might find yourself.
Meditation will help you go beyond your simple body and become more aware that there is more to it, and more than just what meets the eyes.  This can greatly help you with overwhelming feelings of sadness and emotional pain.
Meditation gives us a different perspective of things while it calms and soothes are emotions.
Pray
When you are going through emotional pain, praying is something you should not disregard.  So if you have faith in God, in a higher forth than your own, you should definitely pray for help and relief when you're going through emotional pain.
Take a Trip 
If you can afford it, take a trip, go to the beach, go someplace that could help you take your mind off your routine and off of things in general.
If you live not too far from the ocean, this is a good place to go to.  Watching the ocean has a calming effect and helps us meditate.
I hope these tips can help you with overwhelming emotions that we all have to go through at some point in our lives.  Please, leave you input and comments below.