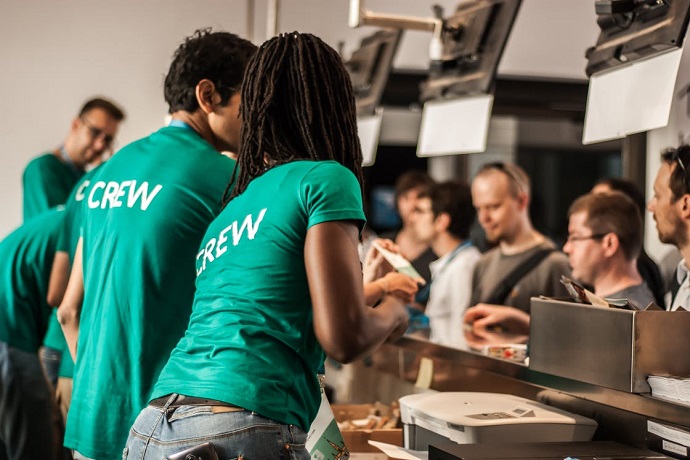 If you are selling any type of product or services online, this article is for you!
I hadn't planned on writing this, today, but as a writer, if I experience something that affects me strongly enough, I will write about it.
Recently, I experienced what I would call bad customer service.
I am left to feel not valued as a customer, and kind of an annoyance that they wanted to try to ignore the best they could, and ignored me they did.  Willingly or unwillingly I can't say for sure. But ignored nonetheless.
I sent about a dozen emails from two different email addresses.  I contacted them a dozen times on their forum that seems to be inactive for months now.  I've tried sending several tweets, and Facebook messages…, you name it!
Really, folks, if you have any type of online business, you don't want to avoid your clients or customers. Not by any means.  This is a crowded world we live in and the competition is fierce.  Frankly, how many customers can you afford to lose?  If you're still promoting your business in one way or another, my guess is none.
Frankly, how many customers can you afford to lose?  If you're still promoting your business in one way or another, my guess is none.
In this article, I wanted to discuss 5 reasons you should never treat a customer badly, but rather do your best to provide good customer service at any cost.
1 – The Numbers are Against you
According to a survey done by RightNow a staggering 89% consumers began doing business with a competitor due to bad customer service, and up to 60% of consumers are saying that they will pay more money to get better customer service.
When you sell a product or service your business doesn't stop at the selling stage. You're basically selling as long as the customer or client is your customer or client.
It's not because they bought from you that they will stick to you if you treat them badly. If you feel that you can afford to treat your customers badly, they will have no problem leaving you for someone who will treat them better.
But in case you have made that fatal mistake, you need to apologize and fix the problem as soon as possible.  A survey from the same source is saying that 92% consumers would be willing to go back to a company after a bad experience if they received an apology and correction.
A survey from the same source is saying that 92% consumers would be willing to go back to a company after a bad experience if they received an apology and correction.
Competition is huge, and as you can see that almost 90% of unsatisfied consumer will go to the completion. Can you afford that?
Can you afford that?
2 – You're Spreading Negative Mouth to Ear
The average customer who has a good experience will tell to 4-6 people.
Now, what do you think will happen if they have a bad experience?  Well, at the very least, they will tell the story to those same 4 to 6 people.
Well, at the very least, they will tell the story to those same 4 to 6 people.
Here is what RightNow.com – Customer Experience Impact says:
"Companies spend billions on advertising and marketing, yet word of mouth remains the most powerful vehicle for influencing one's purchasing decisions. 76% of consumers said word of mouth most influenced their purchasing decisions… It's apparent that consumers are listening to what their friends are saying and it is influencing what and where they buy".
I don't need to tell you how bad that would be for your business after you've treated badly one customer after another.  Not only you'll lose that customer, but you'll lose a good amount of valuable potential customers as well.
You don't even know how far that could go.
Don't treat a customer badly just because you have an online business.  Treat your customer or client as if you had them in your store right in front of you.
Go to any of those luxury chain stores (which I happen to know well) and you'll see that the customer is king there, and he's always right, no matter what. This is because they know how important that mouth to ear is for their business.
3 – Ignoring your Customers will only Enrage them More
Do not try to ignore or brush off a customer's complaint, thinking that it will go away.  It most likely won't, and certainly not to your advantage.
You don't know what a mad customer can do nowadays, with online access and social media.
Even if you are annoyed by the customer's demand, do your best to handle the problem as soon as possible.  Whatever you do, do not ignore the customer or client as they will only get madder at you.
If you care about your business, you don't want a customer trying to get even with you and certainly not in today's technology where everything can spread so easily on social media.
According to that same source mentioned above, this is what customer expect:
42% expect a response within a day
39% within a week
7% within an hour
2% within a minute
4 – You're Hiding Something from your Customer in the Hope they'll never Find out
When I signed up for lifetime full tech support as long as I paid the fee, I wasn't told that it didn't include not quite everything.  As a matter of fact, I was told that it did, so you can imagine how shocked I was when I was told that my package didn't include doing updates and that it was only done as a favor to me.
Really? Aren't updates part of technical support?
A customer or client will always respect you much more if you tell them upfront what is and what is not included in your customer service.  This will avoid any misunderstanding and headache that will only make your customer service look bad and get a bad review.
It's your responsibility to make sure that the customer understands what your service does and doesn't include.  And it would be in your best interest to do so, because when you get back to your customer, saying, this is no included, when THIS is just what they needed, it makes you look very unprofessional and sloppy.
5 – You're disrespecting your customer
I my case, I felt totally disrespected, and frankly I had to ask myself the question, is such disrespect also linked to the fact that I'm a female? Hum, something to think about, still, even in the 21st century.
Either way, you can't afford to disrespect your customer or client. On the contrary, you need to treat your them as valuable people, because your business couldn't survive without them.
You can't afford to treat a single customer badly.  Make sure you treat each one of them as well as possible, regardless of whoever they are.
Stores and restaurants, for example, know this well.  Most of them are always treating customers well and act as if the customer was right even when they're wrong.
In any case, those businesses usually don't jeopardize their customer-business owner relationship by not respecting the customer.
Those who do, don't have a chance to stay in business for long.
Conclusion
There you have it, 5 good reasons why you should never treat a customer badly, and something to remember as you conduct your business.
1-     Customers will leave you because of a bad experience in customer service.
2-     They will spread the bad word about their negative experience.
3-     Ignoring them will only infuriate them more and you don't even know how far and bad this could go for your business.
4-     Not being honest from the get-go and telling the customer what is and what's not included won't play in your favor in the long run.
5-     Don't ever, ever disrespect a customer, because they will lose all respect for you as well.
I hope this article has helped you to understand customer service better, and most of all encouraged you to improve your customer service if it's lacking in quality.
Sylviane Nuccio