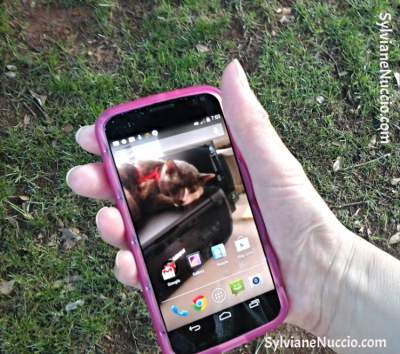 Running a professional blog can be expensive, wouldn't you agree?
You have to purchase a theme, a hosting service, some of the plugins that you need may not be free, and if you're not a technical person, at times you'll have to pay someone to fix technical issues that do come up, as well as maintaining your blog.
Now, if that alone wasn't enough, you also have to purchase images.  I don't know about you, but as for me, images for my blogs is not exactly an expense I want to have right now.
However, if you know a way to get very cheap images that are worthwhile, then let the readers of this blog know about it in your comment!
Online Images are Expensive
When you see an image vendor with the word "Free" in their name, it doesn't mean that you can just go there and download free images. Most times you won't be able to get it just for free, and if you do, you will have to indicate their name on the image or at least on the same page that the image is showing. I do that myself when I use photos at FreeDigitalPhotos.net.
The down side of this, though, is that unless your purchase the picture, you can't put your own domain name on the image, so as that image is surfing the cyber space it's promoting them, not you.
Now in the case of FreeDigitalPhotos.net (as an example) their prices are rather reasonable and you can get a photo from $3 for a 400 X 250 px to $10 dollars for a 2993 X 1901 px.  For an extended license, which means that you can use your image as a sole vehicle for advertising and sales purposes such as on a T-shirt, on a mouse pad or on a card, it's $75.
Now even if these prices are not terribly bad, just add them up if you blog only twice a week, or even just once a week. That's quite an extra expense for your blog, isn't it?
Now, this is an affordable one, there many more much more  expensive out there. Just by browsing online I found scary prices like these ones…
Small 928 x 517 px $40.00
Medium 1856 x 1034 px $64.00
Large 3200 x 1785 px $73.00
Now, that's expensive and quite a budget to consider if you use this type of image source for your blog!
If you are used to pay this type of fees for your blog images, then, I guess you're fine with this, and in such case this blog post is probably not for you. On the other hand, if you are a creative person, and would like to create your very own pictures, then read on.
How to Create your Very Own Images
If you own any type of device that can take digital photos, you can create your own images for your blog. You could think "image creation" anywhere you go, just like you think blog post topic whatever you do, see or experience in life.
For example, my mind is always scanning things around.  I'm always checking what would make a cool picture that I could use later for some posts. I don't have to know where I'll be using that picture right then and there, all I have to have is an eye for things, and take a picture of something that could be of some use someday.
Always keep in mind that the photos you purchase on those sites have been taken by someone, so why don't you play around and take some of these yourself?
Think nature, road signs, setting of objects, people, flowers, animals, ocean, mountains, houses, roads, lakes, cars, trees, etc.
You can take any of such pictures yourself or maybe have taken already if you've lived long enough. I know I have. I have tons of pictures (into the thousands) that I can use for my blog posts.
Examples of my Own Blog Images
To start with, the picture that illustrate this blog post… Do you want to know how did I do it (on my own)?
Here it is…
I held my smart phone with my right hand, and my tablet with my left hand. Now I had to find a way to push the button to take the picture of my smart phone in my right hand with my tablet which was already busy holding the tablet with my left hand.
That's when you need to make those little gray cells work for you. I took the picture with my nose. Yes, that's right!  I used my nose to touch the "pic" button, and voila!  The result is the picture you see on top of this post.
Here are more photos I took myself that I used to illustrate some of my posts better than any expensive images I would have purchased online.
 My Own Brand Images
For this one all I had to do is set 3 books on a small table and add a comment using Photobucket. See how to edit your images on Photobucket in the video below.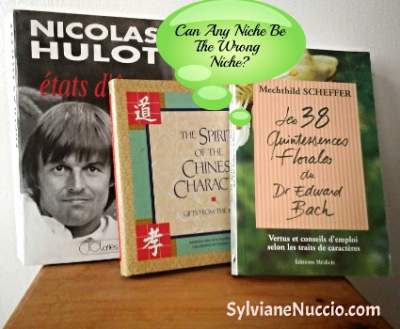 For this one I used a book, a pair of glasses and a pen. The rest of the special effects were created on Photobucket.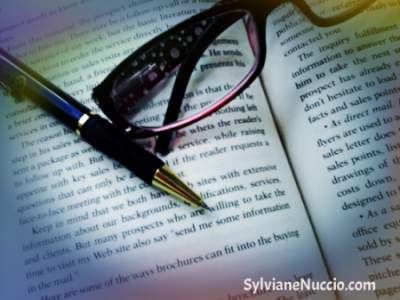 For this one all I had to do is take a picture of one of my delicious dishes.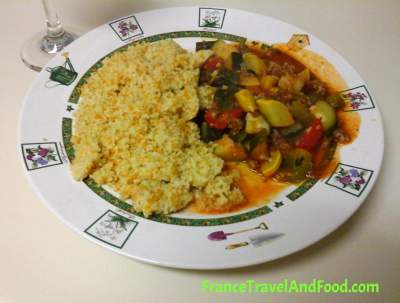 This is a picture of my family preparing wedding decorations. This picture was taken by me in France, some years ago. Came handy on a recent post on my travel blog.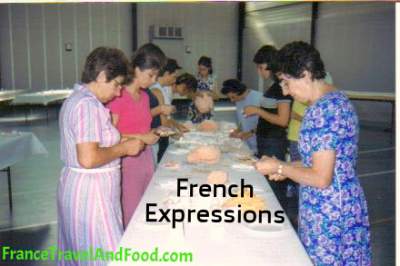 This is a picture of a parking sign I took recently in the park I work out everyday. Then I used Photobucket to change the wording, of course.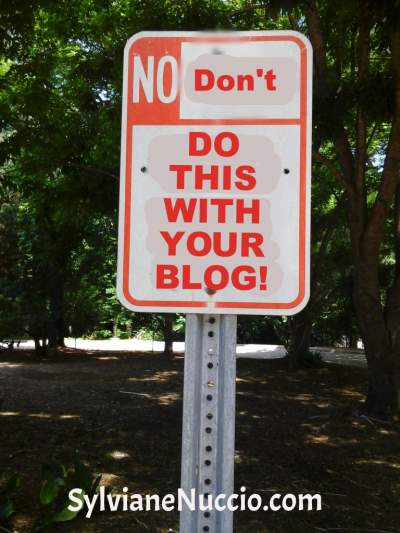 This is a picture I took on the French Rivera many years ago.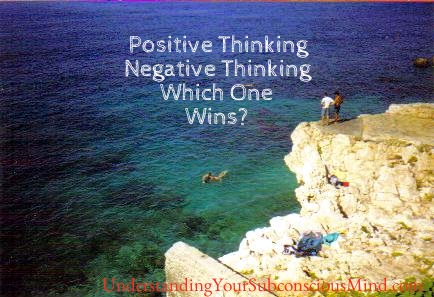 This is also I picture I took at my mom's house many years ago.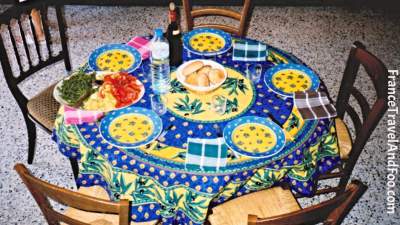 The list could go on and on. The ideas are endless.
So, if I inspired you to take your own blog pictures today, here is how you can edit them to make them perfect for your blog posts. Please, take it as it is. Editing videos turned out to be impossible for me at this time while I could do this easily with my old computer. So there it is…
I hope you enjoyed this post. Please, let me know what you think in your comment below.