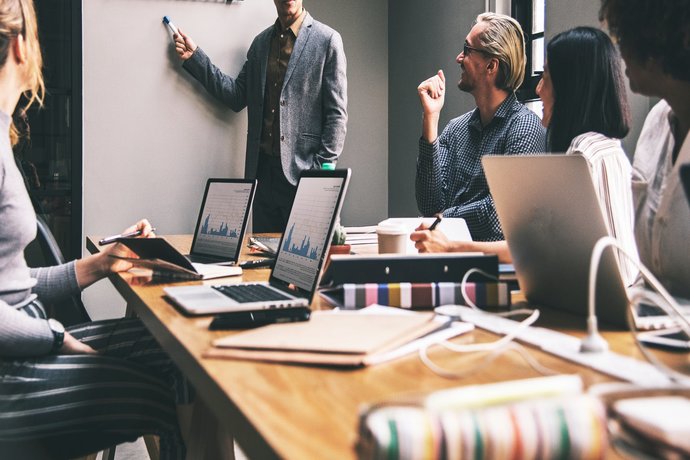 There are a few key differences between coaching and consulting. For instance, a business employs the services of a consultant to identify and correct problems. Coaching is about helping the business to develop and enhance their skills and knowledge to identify and resolve performance issues internally.
The Difference Between Coaching And Consulting With Examples


A coach will provide support and guidance to assist an individual or business to improve their skills and how to apply them. For example, the candidate consultant can engage the services of a consulting coach to help advise and guide them in enhancing and improving his skills during case interview preparation.

Consulting is about using your skills, knowledge, and experiences to solve a business problem. Example: A business can employ the services of a consultant to analyze data and identify solutions for a business problem like deciding whether to enter into a new market.

A few examples of the key differences between coaching and consulting include:

Teach vs. Apply
A coach will teach and guide his client to improve his own skills or to learn new ones, while a consultant will use his expertise to resolve a problem.

Find vs. Provide

A coach guides his client to develop their skills and identifies issues that may exist and prevent their growth, while a consultant will apply his skills and knowledge to identify a problem and provide a solution.

Ask Questions vs. Provide Answers

A coach will introduce the appropriate questions to tacitly encourage his client to correctly identify the solution while a consultant provides the potential solution after asking the appropriate questions.

Advice vs. Advise

A coach will teach his client to discover and use their skills while a consultant will offer actionable advice.
Business Coaching
Coaching is not restricted to individuals like consultants preparing for their case interview. A business coach acts in a similar role. The business coach will utilize their own expertise and set of skills to guide a business owner. This can range from learning how to improve processes to how to best identify and maximize the potential and skills already present in your workforce.

The overall objective of business coaching is to teach leaders to enhance the general performance of their business. Set meaningful goals and improve their professional performance. The right customized executive coaching will help you become a better manager and leader of your company and build business momentum.
Business Coaching vs. Consulting
A business coach will support a business resolve their own issues through:
Identify your skills and understand the how and why of your business. This guidance can come from teaching you how to apply the skills needed to clarity, purpose, and promote framework and structure.
Advise you how to identify key areas of performance that require attention through enhancing visualization, purpose, and responsibility.
Direct you in maximizing on the potential, skills, and resources already present in the workforce through brainstorming and planning.
Steer you in employing the skills needed to assess and promote performance through time management and accountability.


So in summary: A coach teaches you the resources required to develop the procedures and strategies to solve performance issues and drive potential.

Examples of how a business consultant will identify key issues and provide solutions to maximize performance:

A business consultant will identify the issue and recommend the solutions and how to implement them.

Ask the right questions to identify the key issues.
Analyze and assess available data to measure and identify key areas of concern.
Utilize the data to outline recommendations on how to solve the issue.


In summary: A consultant utilizes their skills and resources to identify key performance issue and proposes recommendations to improve performance

Interview Coaching Sessions


This is a good example of coaching. These coaching sessions are goal specific and personalized to conform to your essential areas of focus. A coach will schedule sessions and assess what will need to be covered during those sessions. A consulting session will not only guide your focus to areas that require attention but additionally provide you with actionable feedback.

With coaching sessions you can enhance and improve the skills you will depend upon for the case interview. These sessions also enable you to practice the case interview with guidance and feedback to enable you to constantly reassess areas of focus.