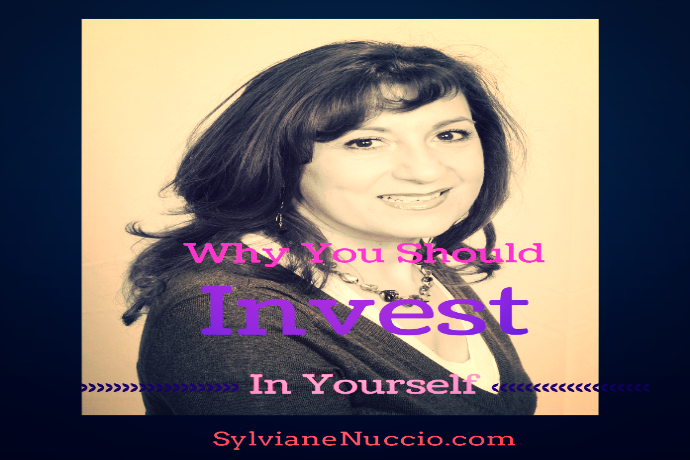 That's a good question, isn't it?
People invest in cars, houses, and even in less useful items, all the time, but rarely, if ever (for many of them), do they invest in themselves.
In this article, I wanted to discuss the question of why you should invest in yourself, and what the benefits would be if you did.
According to an estimation of the benefits of coaching, you could improve the following:
Your self-confidence by 80%
Your relationships by 73%
Your communication skills by 72%
Your life/work balance by 67%
Your business Management by 62%
Those may just be few average numbers, but the truth is that most people who have hired the right coach for them, would confirm to you that it has changed their lives.
There isn't the shadow of a doubt, that coaches are doing a heck of an amazing job.
If you want my two cents on that, I feel that a good coach, could also save you on medical and drug bills, because when you are OK mentally, the rest tends to work much better as well.
That's why coaches are more and more popular, and usually pretty busy professional people.
With the help of a good coach, you can improve in ALL areas of life.
People do get that, that's why many have decided to invest in coaching.
However, before you decide to hire a coach, there are a few important things that you need to know.
What a Coach Cannot do for you
A  couple of things that a coach will never be able to do are:
1- Do the work for you
When you were a toddler, you mother would prepare your meals, right?
She would buy the ingredients, cook them, season them with just enough salt, and even make sure it was at the right temperature, so you wouldn't get burned.
But what she absolutely couldn't do for you, is eat that meal for you.
That stopped the day you were born.
A coach is a little bit like that mom. I can make sure you are fed well, with all the ingredients and love that you need, but I can't eat and digest what I'm teaching you, for you.
A coach will guide you, reveal some hidden things about you that you may have never known, give you some exercises to do to, ask you the right questions and help you find the answers you've always been looking for…
But it is your job to work with what your learning.
A coach can't change you. You have to be one who wants to change by taking the necessary actions.
2- A coach will never tell you that you need a coach (even if they know you, and can see it like the nose in the middle of your face)
At least, I don't.
You are to be the one who decides that you need and want a coach.  People who are not ready/willing to be coached are un-coachable.
You have to feel worthy enough to even start with coaching.
Many people, as I mentioned at the onset of the post, will invest in "shiny things" much faster than they would ever invest in themselves.
In many cases, it's because they don't think that they are not worthy enough.  That alone is a sign that such person needs coaching, big time, but unfortunately, that doesn't make them coachable.
What Can a Coach do for you
A coach can provide life changing benefits to you.
A coach can help reveal new perspectives on your personal challenges and dilemmas.
As they say, you can only be as wealthy and successful as your growth, and a coach can most definitely help you grow.
Here are few benefits that you can expect from a coach:
Help with your decision-making
Help with your self-confidence, your productivity, your vision, your goals, your personality traits…
Help with your personal, professional and relationship challenges.
Help to increase your effectiveness and results.
Help to have a whole different view on life
A good coach will know how to ask you pertinent questions that will reveal things about you, and to yourself.
But more importantly of all, a coach will help you get CLEAR.
When you get clear about your purpose in life, everything is lifted, and good things start showing.
Clarity is probably the most important item that a coach will work on with you, because without clarity there is not improvement in anything, and most certainly, no success.
Why You should Invest in Yourself
When you invest in a car, you already know that that car is starting to devaluate the minute you drive it out the parking lot, whether it's new or not.
When you invest in a house, you may or may not, eventually, make some money on it.
When you invest in your personal development.  In yourself.  You can actually get back a hundred fold on your investment.
More wellbeing, more balance, more happiness, more focus, better results, better relationships, more money, etc.
That's a lot of return on investment if you ask me.
What do you think?
Your return on investment overall is well above and beyond those words.
Is Coaching Different than a Mastermind Group?
My immediate answer to this question is, yes!
One on one coaching is very much different than a mastermind group.
While a mastermind group may be beneficial, remember that it's only as beneficial as the group is committed.
Some master mind groups are very committed while others are very lacking in this regard.
It may also very well depend on it it's a free mastermind group or one you are paying for.
When you hire a coach to help you in whatever area of your life you need help with, they will be committed to you one hundred percent.
They will make sure that your experience with them will be a successful one.
That's the service they offer to you, but that's also their whole career that depends it.
They are committed to creating positive results for their clients.
I am, as a coach, and my coach is to me.
A good coach is totally committed, and cares deeply for their clients.
Your coach is committed to your success like their life depends on it.
You might not find all or any of such qualities in a mastermind group.
So, while I do encourage you to join a good mastermind group if you feel that it will help you, I do not want you to confuse a mastermind group and a one on one coaching.
So, here is my Advice to you…
Invest in yourself, if you feel that you're not where you want to be in your life right now.
With the right coach, it will be the best investment you've ever made.
If you are not sure if coaching is for you at all, I invite you to click the banner below and request your 30 minutes free consultation.
My coaching has grown to a new level, and continues to grow, so reserve your spot now!