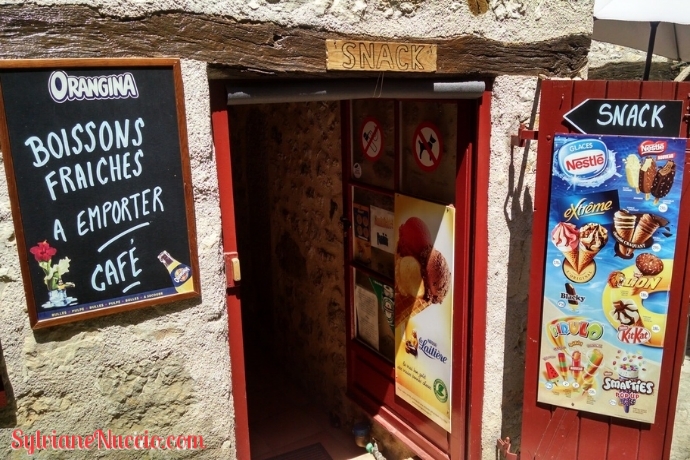 How would you like to write captivating blog posts for your business blog?
While I could to it for you, if you're looking to hire a writer, I'd love to help you with that if hiring a writer is not in your budget right now.
By the way, I've also created a free eCourse that is taking you through 7 steps to writing captivating blog posts for your business, and you can get it by putting your name and email at the end of this post or on the pop-up form.
In the meantime in this article, I'm going to give you an appetizer of what you're going to get in my free eCourse if you choose to get it.
I created this Course for you to attain 3 very important goals with your blog posts:
1- Make your readers (potential clients) fall in love with your content.
2 – Connect with them, so they want to come back to your blog and buy from you.
3 – Set yourself apart from other businesses that don't have the special touch when it comes to blogging.
All of that through your blog content.
How to Make your Potential Clients Fall in Love with your Content?
Let's be honest, if you want to attract clients through your blog, you need to deliver great quality content.
And you'll notice the word "great" here, which is better than good.
Almost anyone is capable of creating good enough content, but if you manage to create great content, you'll have an advantage over your competitors out there.
The question you might ask is how do I create great content?
Well, the first thing you need to know is that you don't have to write a 3,000-word article that you've researched for a week to be able to create great content.
If you want to do that, that's fine, but that's not the only way to create high-quality content.
Actually, in this post, I am not going to discuss blog post length or research at all, but other ways that will help you truly create great content.
So here we go…
Push the Emotional Buttons of your Reader
People run on emotions like cars run on gas.
Emotion is what makes us act and react. Emotion is even what makes us buy. Emotion is what makes us human, and thus as humans we respond to things that trigger our emotions.
So, the first element you need to add to your writing to make it great is simply by adding the emotional factor.
Now you're asking what's an emotional factor and how do I add it into my writing?
It's simpler than you think.
You add the emotional factor into your writing by being you, being a human being with feelings and challenges like anyone else.
So, even if you are blogging for a big corporation's blog, you won't write like a robot or sounding like a textbook, even if you are obviously going to sound a little less personal than someone writing for their own little business.
There is a fine line here, but once you've gotten it, you can strike gold.
If people are reading a piece that truly sounds like it was written by a human being just like them, chances are that they will resonate with your content and respond more favorably to it.
Another thing that's going to help you to add emotion to your writing is using emotional words.
Heal a Pain Point
Your potential clients are really not interested in what you do. Really, trust me, they're not.
What interests them is what you can do for them. And what works best of all is when you can help them heal a paint point.
And if you can heal a specific one, you're in for gold.
Let me give you an example here.
I started a brand new YouTube channel on February 18 of this year, so 3 months ago at the time this blog post is being published.
My channel as got some 30,000 views so far with over 350 subscribers. One of my videos has already some 8,000 views. My second most viewed video has some 3,000 views. 4 videos have over 2, 000 views, and 3 videos over 1,000 views. Even one of my videos in French has some 1,500 views while my channel is mostly English.
I have never promoted neither my channel nor any of those videos individually.
Yet, the rhythm is increasing, I can tell. My last video only 48 hours old is just over 500 views.
So what is this telling me?
My videos are discussing a very painful point for yet a rather small group of people, but that's all it needs to be successful.
I am addressing a subject that people are starving for, even if it's a rather small group of people.
You see there is something very important that you need to know if you don't know it yet…
So, in order to create great content for your blog, that's pretty much all you need to remember. You need to find out what is it that you're healing, and pretty much always create your content on that basis.
Be Creative
A blog post doesn't always have to be an article.  You can come up with creative ways to create content such as interviews with experts in your field, podcast, videos, or even customer's success stories.
Many bloggers in the online marketing business are doing a lot of roundups where they ask few questions to several other bloggers about blogging, social media, marketing and so forth.
That content is not only useful for their readers, but it will be shared by many more individuals and thus become very popular.
You can take this model and apply it to your own business to come up with creative valuable content.
Basic Content Structure
While this blog post is not about basic writing structure, I feel that it's worth mentioning it as there are still blog posts that are not following basic user-friendly rules.
Use an engaging and conversational writing style.
Use short sentences.
Use short paragraphs (avoid big block paragraphs my any means).
Use the word "you."
Use emotion trigger words.
Do not use your business jargon words
For more info fill out this form and get my free eCourse…