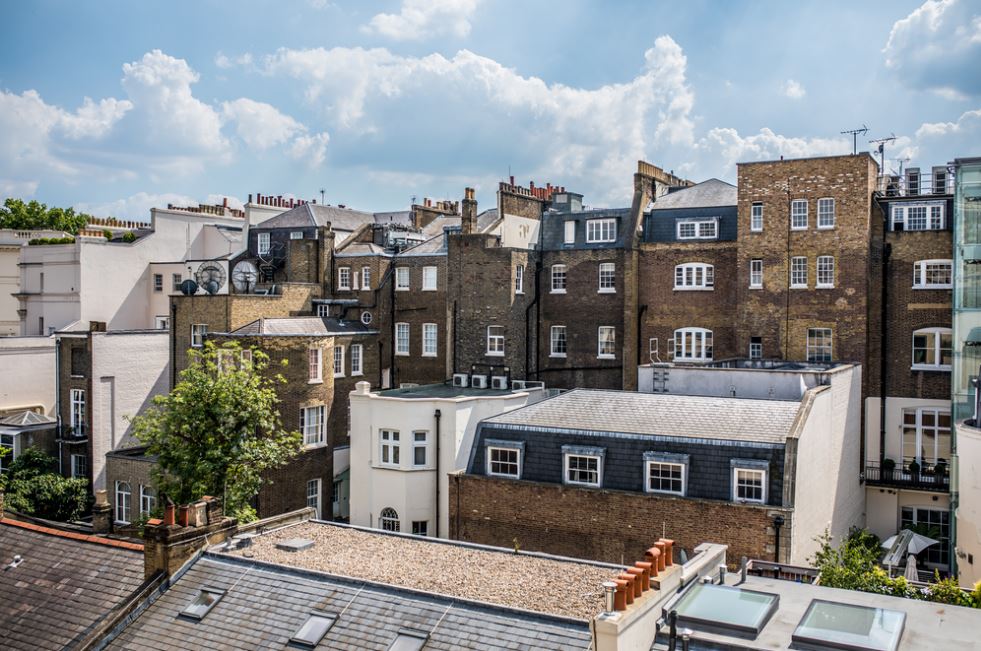 London is the land of alluring lifestyle and a promising career and obviously buying a house in London is expensive. However, people yearn to get settled there to be close to their business and work place. In this article I am going to help you answer the the where, what, and when of home buying in this popular European city. 
Take a look at the basic process through which you can buy your house in London easily and stress-free.
Play the Estimation Game to Calculate Varied Costs
Initial calculations will help you a great deal from start to finish. Find out the possible costs that you may have to pay during the process of buying a house in London.
Few costs are –
Legal fee
Lender fees
Booking fee
Arrangement fees
Mortgage valuation fee
A financial consultant can easily help you work out on all the possible costs.
Find out How much you can Borrow
Buying a home is a big decision and financial backing of mortgage is necessary. For that, you need to know how much you can qualify for, this is necessary to know that gap that you may have to fill with the deposit amount. Also, this is the right time to start searching for the lenders that you find most promising provides mortgages with bad credit. Not many are known in London in mainstream and direct lending. For instance – Halifax Bank, Shine Mortgages are the two most known names, but the options are many.
Decide on the Location
Location is an important aspect of purchasing an expensive property in London. This decision should be taken seriously.
Which part of London is good for you is a matter of research. To help you a little, few suggestions are.
Central London – Usually preferred by the young couples, professionals and expats. Thames, the Tower of London and Buckingham Palace make this part popular.
South London – Equally popular in professionals as well as families like central London. From river side apartments to the three-storey terraced-houses, this place has everything.
North London – Particularly suitable for families due to variety of good schools and good transport links.
West London – Plenty of green areas. Good for those who are self-employed and do not want to follow a chaotic urban life.
East London – It is known for having one of the most young demographics in London. After the 2012 London Olympics, it has received many new things in the name of development.
Start Searching
It is always advisable to visit personally in the offices of estate agents. Face to face conversations are important to make sure that your real estate agent understands what you want. They can always give you some good advice about the location and its possibilities in future. These conversations are sure to play a very important role in the procedure as they help you accumulate important facts and information.
Arrange a Viewing
Once the property search is over, it is now time to physically visit and finalize the one. This takes time and you may need to take many rounds to varied properties. As you visit properties pay attention to the following.
Research house viewing tips.
Check the outside of the property
Be thorough and do not let haste shorten the time of visit
Check the plumbing
Be cautious to look for the stains, peeling paint and ceilings
Check the bills to know the expected expenses (if you take that property)
Time to Make an Offer
Once you finalize the property, it is time to come on a common junction with the seller to attain a mutual consent. Do not feel bad if your offer is not accepted, you both are trying to have a lucrative deal. Get a solicitor to get this done smoothly and talk to the seller on legal grounds. This is the most important part as whatever is finalized at this point is going to drive the future procedures. Be cautious and rational.
Sale Agreement
Once you and the seller/his estate agent agree on a price and conditions, you will receive a Memorandum of Sale. Things are finalized once you sign the agreement. Be sure to read the documents carefully so there is no bad surprises.
Complete the Mortgage Application Formalities
Now is the time to get the money to finally buy your dream home. Here again you need to get into another bargain conversation with the lender to come on an acceptable deal. The rates, repayments and formalities all are included in the process. Know the complete procedure, talk to the lender about your expectations. Make sure things come to an end on a good note without arguments as they make the journey of home buying bulky and difficult.
Mortgage Valuation
This is the most common occurrence, the mortgage lender arranges this as a part of the mortgage procedure. The lender wants to know the worth of the property in comparison to the amount that you have applied for. This usually ends without any stress and the further procedures carry on hassle-free. Once this is over, you get the funds in your account and here you go with the realised dream of your home sweet home.
The above is the basic procedure to help you with the process of buying a home. Try to keep the things simple and play smart. Big decisions take time, so take all the time necessary. After all, you are about to establish the foundation of future home in London and this is a rather big deal.