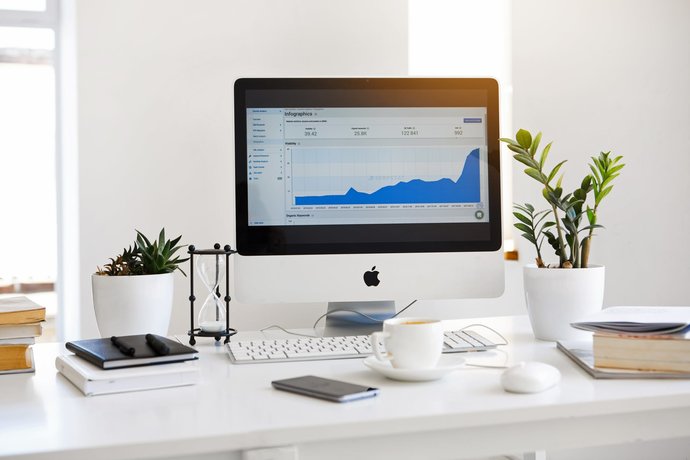 You are a small business owner, you don't have an extensive budget and you may not have much idea on the most effective ways of boosting business growth. You need to secure a solid customer base but you have yet to promote your service or product effectively due to a lack of marketing knowledge. Does this sound like you?

Realistically, your business idea could be a ground-breaking invention, but without the correct strategies in place to catch the attention of your target audience, potential customers are most likely never going to find you. In a world that is drastically saturated by the internet, trying to build an online presence can be challenging. It is, though, not impossible.

Here are four useful marketing strategies that all small businesses should use within their campaigns to increase visibility and sales.
1- Write a Blog
Writing regular blog posts that fitthe nature of your brand will improve online awareness at a quicker rate. A blog which posts regularly and uses specialized keywords within the textshould improve thewebsite ranking in search engines. Websites that feature the most searched-for keywords within landing pages will be considered as more relevant than competitor sites by search engine robots.

A blog will also increase the traffic to your website. Every time you publish a blog, it creates another website page, meaning a further chance for your website to pop up on search engines and attract user attention.
Writing content, though, is no walk in the park. You need each piece of content to be relevant, insightful and unique. Duplication can lead to Google penalizing your business, plus it causes distrust among your consumers.
The best way to create unique content is to hire the services of a content writer if you do not have the skills to write creative and valuable content or dedicate enough time to research, writing yourself. What's more, your blog needs to be consistent, so you should set-up a schedule so that your readers know when to expect your nest blog post.
Usually, one post a week is enough, or one a month if you can't do more. You do not want to overload your readers with content, rather it needs to be sporadic enough to keep them engaged without looking 'spammy.' Once you have created the content and uploaded it to your blog, it's time to make use of your social media profiles and share your work.
2- Use Facebook Advertising
Over two million businesses now rely on Facebook advertising as a way of generating new leads. Not only is this type of advertising is cost-effective, but your brand is being promoted to users throughout the world as they spend time on their personal account.
With this type of advertising, you have the power to target a certain audience by selecting a specific gender, age, location and interests to achieve better results in generating traffic to your website. A PPC agency like CPS Media will generate thousands of leads each month through Facebook advertising, for example. Be sure to utilize the resources around you.

3- Create a YouTube Channel

One billion active users make their way to YouTube every month to watch videos, yet it is an extremely overlooked marketing platform that has the ability to drive thousands of leads to your website each month. Alongside blog posts, you could create 'how-to' videos or reviews of your new products, so users can get a feel for the item before they buy and be fed persuasive information on why it would make a great investment.
4- Create a Website
Quite simply, a business without a website isn't going to get noticed, and all the hard work to generate leads will be wasted. Users usually wish to find out more about a company before parting with their money, which is why websites are a crucial marketing tool for companies of any industry type.
A good website makes your business work for you 24 hours a day because it allows clients in all time zone to find you open for business with it's business hours wherever they live.
With this being said, a poorly designed website could be even more damaging than no website at all. Users tend to be off-put by unprofessional and chaotic designs, so keep this in mind as you create the look and style of your website. It should be easy to use and visually appealing, so the user can browse through with little complication.
By following these 4 simple marketing tips you can improve your business growth by attracting the right clients or customers.