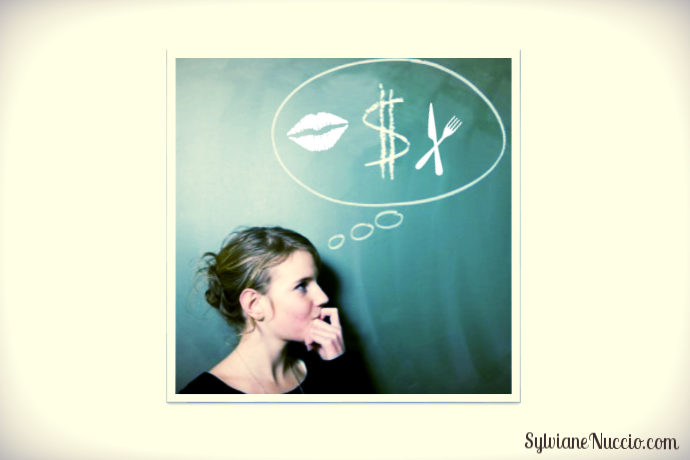 During the past couple of months or so, I've been working with Don Purdum who's helped me define what business I am really in, so I could start attracting more clients, and especially the clients that I really want to work with.
As we worked together during those many weeks, we also had some lengthy conversations that you can only get with him if you're committed enough to your business and really want to pin point what is missing. In other words, hire him.
I am very committed to my business, whether it's the copywriting side of it or the life coaching side of it.
One thing we've talked about was that many blogs out there, are simply too broad, and thus not speaking to any specific crowd. That's why they are not doing as great as they should.
The first problem here, is that most bloggers don't know they are being too broad in their blog content, and the second problem is that they think there are specific.
Frankly, I thought I was specific too, but it turned out that I wasn't.
Broad Topics are Easy to Write
First, let me say that if you are already very popular and successful, being broad may be OK for you by now.
But if you are still in the phase where your business is open to new clients or customers, then you should pay attention to the content of your blog and understand what business you're in, to borrow Don's favorite phrase here.
I'm not going to write a blog post that would belong in Don's blog, but I'm writing for business owners who are looking to hire the right copywriter for their blogs.
You see, anyone can write broad topic articles.
They are so easy to write!
I can write a 700 word broad article on any subject in under 20 minutes, but what good such article would do to your business?
Wouldn't you rather hire a copywriter that could write an article that is addressed to a specific person, and that represents a specific facet of your product or service at the time?
I'm sure you would, because I'm sure you understand which one of those two articles would have the strongest impact on your reader.
In this post, I've gathered 5 reasons why your blog post is too broad and make you lose clients and money.
So pay close attention…
1 – You don't Exactly Know what Business you're Really in
This is the core business of Don. He's helping his clients figure out what business they are really in, because even though many of us, may think we know, it turns out that often times we don't.
Actually, without naming names, while talking with Don I realized that some great bloggers that we both know, are way broader in their message than they think they are.
That's probably because they've not sat down long enough trying to figure that out.
What about you?
Do you really know what business you're in, and does that really show – is it really felt in your blog content?
If you are thinking about hiring a copywriter to write for you, it's a must that you tell them what business you are specifically in, in order for them to write those knock out blog posts that are going to give that aha moment to your specific target market.
Now, I have to add that a good copywriter is going to ask you some intelligent questions, so he will have enough data about what you and your business are all about to be able to write specific posts for specific people. Hope that you do know.
That's what I do.
However, if you don't know what business you're really in, how are you going to know what specific people you are servicing and how?
That may lead you to the second mistake…
2 – You don't Exactly Know what Type of People you are Servicing
Each time you write a blog post, it's a must that you write it for a specific person with a specific problem.
Why?
Because that's the only way that your article is going to resonate with one specific person with one specific problem at the time.
If you master that skill, you are going to move people who read your blog post, and they will want to take action based on what they've read.
Once you've figured out what specific problem you are solving in your blog post (one post at the time), the next question you need to ask yourself is; what specific problem does this person have?
But another mistake you're making is that…
3 – You don't Specifically Know what Problem you Solve
Now, knowing what business you're in is not enough to know what specific problem you solve, because chances are you are solving more than just one problem.
Each of your blog posts should be about solving one problem at the time, for one person at the time.
You usually know that you've done this well when you get comments that mention things like… "ah you are talking about me, here".
When that happens, you're in a better position to turn that potential client into an actual client.
In my case, as a copywriter and a life coach, I need to be very specific for each of my businesses, and I need to be very clear about who I am talking to specifically in each case.
I know that I am clear when I get comments, like the one below which I've received through email from someone who signed up for my new coaching free offer:
Thank you so much for doing this for us and giving it for free. Those videos are helpful and open my mind to something I did not know with my relationship with money. May the Universe blesses you more. As you said, if I could have enough money now I could afford to hire a coach.
Now that you know what problem you solve and for whom, what else do you need to know?
What about going deeper?
Is there something else you are not clear about?
What about…
4 – You don't Know what Specific Qualities you're Looking for
Now even though you know what business you're in, what type of people you're servicing and what are the specific problems you're solving, the next thing you need to know is what type of specific qualities you'd like your clients to have.
There's a slight difference between knowing what problem you are solving, and for whom, and knowing what type of person you want to help specifically – How you want them to be like.
I'll be blunt here, but in my case, if someone hires me to write for their blog, I don't want them to discuss my fees, my writing style, or my turn around time.
Another thing I don't want is for them to tell me what to do, when I know better than them what to do.
Why?
Because working with people who challenge my skills and the way I work, are making  me lose my time and money, and even my creativity.
So, it's a valuable asset to have a good idea of what type of clients you want to attract in your business. What qualities you want them to have, and what qualities you want them NOT to have.
If you are selling a product, do you want customers who complain and return the merchandise back all the time, or do you want customers that are satisfied?
Do you want clients that are easy to work with, or do you want complainers that are never happy?
What specific type of person do you want to help, and what qualities you want them to have?
It's good practice to write down the exact qualities you want your clients or customers have, to be able to be even more specific in your blog posts, and attract people that will match what you're looking for.
But  while you do, here is one more thing that may be destroying your business right now.
5 – You Write too Much about you and Not Enough about your Reader's Need
If you want to have a serious impact on your potential clients or customers, you must drop the "me, me, me" mentality.
By now, you should know that people don't really care about you and how well your business is doing, but they do care about what you can do for them, and how your product or service is of advantage to them.
It's OK to tell about yourself in your about page and when it's necessary, but don't mention all your achievements and what your company does in every blog post you write, because people simply don't care.
Again, instead, address a specific problem to a specific person on each post, and your blog posts will get on fire.
Conclusion
The reason why your blog posts are not successfully bringing you tons of clients is because you are way too broad in your content, even though you're not aware of doing it.
If you want that to change you need to stop doing any of the five mistakes I'm mentioning in this post.
If you don't know what you're doing wrong, you may keep writing the same way you've been writing, and see what happens, OR you can hire someone like me to do it for you, and see your blog posts getting your desired results.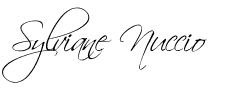 I write in such a way that your potential client will fall in love with your business.
Would you like some advice about blogging for better business? Get it here!