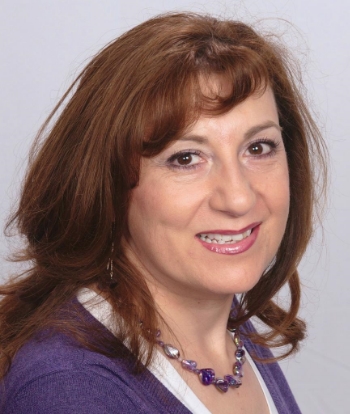 I Coach Single Women…
To transform their paradigm and find the man of their dreams. I am proud to say that I've helped many women break negative and vicious relationship circles they were in and start attracting the type of men they've always been looking for.
I Coach New Entrepreneurs…
To make the jump from their 9-5 job to becoming their own boss, manage their own business as entrepreneurs and succeed in the process by avoiding all the mental, emotional and practical pitfalls. By avoiding all the pitfalls that I help my clients to recognize and skip they can speed the process by 75%, save tons of time, money and frustration.
I Write For Businesses and Companies…
To spread the words about their business, service, or product in an effortless and natural way by developing content strategies adapted to their specific business, attract potential customers and convert them into buyers fast.
Hi, my name is Sylviane Nuccio, and I'm the Founder, CEO, Writer, Editor, and Publisher of what you're seeing here, namely SylvianeNuccio.com.
Why This Blog?
I use this blog as a helping tool for those who need coaching and writing advice, but I also use this blog as a showcase of my expertise in coaching and content strategy. When you browse through my various articles, you will get a lot of helpful tips in what I'm knowledgeable in.
About My Name
If you are wondering where my name comes from; my first name, Sylviane is French and my last name, Nuccio is Italian.
Due to the fact that my first and last names have different origins (and not very common either), I came to the conclusion/realization that I'm the only Sylviane Nuccio in the world. I'm not the only Sylviane or the only Nuccio, but I have never, ever found another Sylviane Nuccio. And Believe me, I've searched for decades.
So I do take responsibility for anything that comes under my name online even under different URLs that I do not own. Yes, it's still me. I've checked!
I won't take responsibility for someone else using my name, though.
If you want to learn more about me you can read my story right here. If you want to contact me you can do so by filling up the contact form here. If you want to hire me you can fill out the same form by specifying what you want as per the suggestion on the contact page.
Few Things About Me
– I used to be a theater actress and met a handful of very famous French actors. I've worked with two of them very closely for a while. I was working in two theaters in the US; an Off-Off-Broadway theater in New York and a small theater in New Jersey. I stopped acting in 1996.
– I speak, read and write English, French, and Spanish.
– I am also an interpreter and a resume consultant.
– I give public speeches on success and relationship.
Privacy Policy/Terms & Conditions