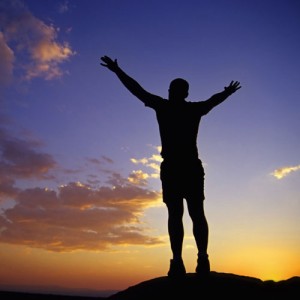 Are you listening to your heart?  In this fast moving world where people are so busy trying to make ends meet and going through all the chores they have to do on a regular basis, finding time to listening to your heart my not even be something you ever thought about doing.
On top of this, if you add the fact that some religious beliefs are teaching you that listening to your heart is a bad thing to do, because your heart "is bad", no wonder that so few people are ever listening to their heart.
Are you one of such people?
Do you feel you don't have the time to listen to your heart?
What should you do if you feel that you don't have enough time to listen to your heart (your inside voice)?  Your inside voice is the ONLY communication that your higher-self is using to communicate with you.  The less you listen to that voice the more out of alignment with your higher self you will be and the more chaotic your life will be.
Therefore, if you feel that your life is already so busy that you can't take some time to listen to your heart, you will find yourself having even less and less time.  Try to dedicate at least 15-20 minutes a day to quiet down, meditate and learn how to listen to your inner voice.  Listening to your heart is what will guide you to better things in your life.
Why do some religions teach you not to listen to your heart?
The answer to this question is actually pretty easy.  As a matter of fact, this subject is very close to me since I have been one of such people who have been taught for a whole decade not to listen to my heart by religion.
Religions in general tend to like to control the mind of their subjects so they can keep on being followers instead of leaders.  When someone stops being a follower he or she often becomes a leader and that often goes against what religions want you to be.  They want you to follow quietly and obey without asking too many questions.
Believe me, I know.  I have been there and done that.  The only problem with this is that if you do not listen to your heart and just try to do what "you're supposed" to be doing and believing, you'll turn out to be miserable.  As a matter of fact, that is the perfect recipe for depression.
I was in a deep depression for 10 years because of this very reason.  As soon as I stopped believing what I was supposed to do and start listening to my heart – my inner voice, my depression just ceased.  I didn't need to take any kind of drugs for it as some well intentioned people had suggested to me.
What will start to happen to you when you start listening to your voice?
When you start listening to your heart incredible transformations will start happening to your life.
You are going to feel much more peaceful, more grounded and more stable
You are going to trust yourself better, have more self confidence
You will be able to raise your vibration, your intuition will be much more acute
When I was restraining myself from listening to my heart, because I was told that it was not a good thing to do, I was a very "needy" person.  I needed the approval of others all the time.  I needed people to like me and love me or I would become very depressed if I felt that it was not the case.  I had a very low self confidence level.  I felt very little all the time.  I was a mess.
This is what you get when you "force" yourself to not listen to your heart!
When you start listening to your heart, you start feeling the wisdom from your higher self.  This is what some refer to as the "wisdom above".  When you are listening to your heart you are listening to your inner guidance or inner compass that is always guiding you in the right direction.  Your higher self NEVER makes mistakes.
When you start listening to your heart is when you are going to start noticing that everything finally comes into place.
Increase your communication with the universe (your heart-your inner voice)
Listening to your heart means communicating better with the universe.  The universe always "hears" what's in your heart but, it is better responding to you if your sincerity and wisdom is acknowledging your inner voice and listen to it.  If you take the time to listen to your heart the universe will give you what your heart desires as long as it's in harmony with the good of everyone involved.
I always wanted to be a writer and a coach but, being taught for over 10 years that I shouldn't listen to my heart prevented me from advancing in this area.  Quite the opposite, actually; I wasn't doing what I really deep down wanted to do, therefore, I was very unhappy and I didn't understand why.
I finally came to the understanding that the reason why I was so unhappy was because I was trying very hard NOT to listen to my heart.
Start listening to your heart (your thoughts), because they are very strong vibrations that the universe always responds to.  Your thoughts are real and carry energy.  This is the energy of "thoughts" you are bringing into your life when you are in alignment with your true desire.  Listen to your heart and your life will change for the best.

Learn how you can attract your dream career | Click the image below!
If you enjoyed this post, have questions or want to express yourself, please, leave a comment below!