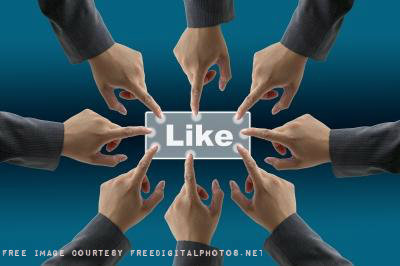 I know a lot of bloggers and internet marketers who are not only masters at using social media, but they know and understand all too well the benefits of socializing and building relationships.
However, there are also the ones who seem afraid of socializing too much for fear of losing business by promoting other people's content or businesses, and the ones that are not socializing saying that it's time consuming, and they are too busy for this.
Are you Taking Advantage of Social Media Tools?
Well, you could take all the excuses that you want in order to NOT socialize online, but you would only shoot yourself in the foot, because you would miss out on opportunities to promote your online business further, even to a point that you might haven never dreamed of, because sometimes, online relationships can lead to opportunities that you wouldn't have had on your own.
When I was concentrating on affiliate and article marketing I was not really building any online relationships at all, but over time I came to the realization that without online relationships I was slowing down my own progress on many levels.
So, in the post I would like to encourage the ones who don't think that online socializing is important or don't think that it's worth the effort to find the time to do build relationships online.
In this area of social media we have many online tools that can help us socializing and building relationships with other bloggers and marketers.  Here are four tools that you should be using to do so.
There are many forms of online socialization, and you can benefit from them all.  You do not have to sick to one method only as they all serve a purpose.
Blog Commenting
The first obvious tool you can use is blog commenting and if you have a great comment plugin such as commentluv (affiliate link one year anniversary promotion) on your WordPress blog such as you can see on this one, you can easily hop to the blogs of the people who leave a comment on yours.  You can build relationships with them and try to get to know them better.  I've built my best online relationships that way myself.
Facebook
You can use Facebook to search for people who are in your niche and send a note asking them if they would like to join your friends list.  You can also try to reach out for friends of your friends and socialize and build relationships with them.
You can also either join groups by getting invited by friends you've built relationships with or you can create groups yourself.
Facebook is an excellent tool to socialize online. Once you've started the machine the relationships will just snowball.
Google +
I have to admit that it took me a while to understand the value of Google+, but I certainly love it now. Google+ allows you to do something really cool called hang outs.  I was recently invited to an interview/discussion hang out by Donna and David Merrill, and I thought that it was really cool.  There are also Facebook groups such as a group that I belong to which organize weekly Google hangouts with a handful of people who exchange and brain storm ideas.
If you want to see what a hangout looks like watch my hang out with Donna and David Merrill right here!
You Tube
Creating YouTube videos can definitely encourage and create online relationships.  I have to admit that I am yet to explore the full extent of possibilities with YouTube.
On your videos you can introduce yourself and what you do, give advice, tips and even create incredibly attractive tutorials.  On those videos you can encourage people to interact with you on Your Channel by subscribing, and leaving comments, or inviting them to go to your blog and socialize with them there.
These are just few examples, there are many more ways and many more social media platforms where you can socialize online and build constructive relationships.
How can you Benefits from Socializing Online
Alright, this is all good and well, but what are the benefits from socializing online? In other words, what's in for you?
Well, the benefits that you can reap from socializing and building relationships online can be huge.  The more you socialize the more you are spreading your brand around and the more chances you will have to make people noticing you.  It's by socializing that I've met David and Donna Merrill and had the honor of being their second guest in their new Google+ Guest Hang out Series.
It's by socializing and building relationships that I landed some invitations for guest posting which is a great way to spread your wings even more as a blogger and online entrepreneur.  It's by building relationships online that I have also gotten requests from people to post on my blogs, which gives me a well needed breaks once in a while.
It's also by socializing online that I've been able to conduct interviews on this blog and my other blogs, as well as being the guest of an interview myself.
If you haven't started building online relationships by socializing with other people online, you  need to start now. You will be glad you did.
Please, leave your comments and thoughts about online relationships down below!