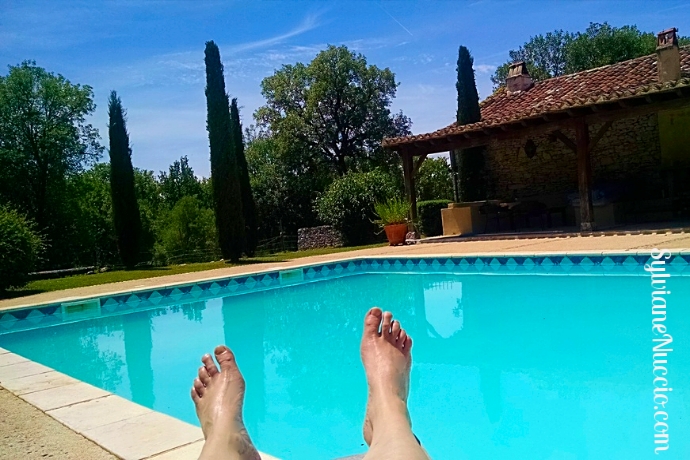 You know that you are procrastinating and you know it's bad.
After all, you've always heard that procrastinating is a negative habit, so on top of the fact that you are procrastinating, you feel guilty about it.
If that's the case for you, I'm glad that you found this article, because I'm going to show you why procrastination is not always bad.
Actually, I'm going to show you how procrastination can be a very good for your creativity and productivity.
Is Procrastination Always Bad?
Internet marketers, writers, and other online business type people would be very quick to warn you against procrastination, and I admit I've done it myself in the past too.
However, what they don't know is that procrastination can be a tool that the brain uses to get some rest – some down time. But the most beautiful part of all this is that the brain can use procrastination to activate creativity.
For example, if you're a writer who needs to write that article right now, but you feel like procrastination has taken the best out of you, don't fight it. Sitting in front of your blank page trying to find that idea, won't help. As a matter of fact, chances are that you'll only make things worse by forcing yourself.
On the other hand, embracing your procrastination and taking a walk with it, will most likely bring you more than one ideas to feed your article.
In my case, I've learned that procrastination is not all bad and that's actually even better than forcing myself to do something I don't want to do right now.
By the way, I'm not the only one thinking this way. There are successful people out there that would agree with me. At times, procrastination will help your brain to come up with creative ideas that you wouldn't have come up with if you were too busy working without any inspiration.
To prove me point, here are 6 reasons why you shouldn't panic next time you find yourself procrastinating.
1- Procrastination Creates a Stress Relief
The more you're forcing yourself to work hard when your heart is not in it, the more stress you will have.
I have to admit that I haven't have had job-related stress in at least a decade even when I did work a job, and now that I work for myself, it has even gotten better.
Maybe that's just the way I am. I don't stress about work because they are other more important things in life to stress about.
But the question is, did that serve me at all?
You bet it did.
Not only did I manage to leave my job and start working full time for myself, but I've been able to do it while traveling all over Europe for the past 13 months. I've gained more clients doing it, and I'm vibrant with health.
Not stressing is probably on of the best health benefits there is. The negative effects of stress are real. According to this survey, 77% of people are reporting physical symptoms related to stress.
Working against procrastination can turn out to be very stressful.
Take a break, enjoy your procrastination, refresh your brain, and you will get back to work later and stronger.
2- Procrastination Increases your Creativity
I have noticed that my best creative moments where I came up with great ideas, often came when I was procrastinating.
Now, that makes sense. Think about it…
If you are always working hard, being busy, busy, busy, where is room for creativity?
The truth of the matter is that there is none.
It's when you take a break when you allow your brain to rest, to be free, that creativity can take place.
Procrastination allows that to happen.
3- Procrastination Increases your Productivity
I know it seems contradictory, but while you procrastinate, as I said above, you are also able to come up with new ideas that you wouldn't be able to come up with while being so busy focusing on work.
When that happens, just write those ideas down, and when you're done with your procrastination phase, put your thoughts into actions. This way, when you do start working again, your productivity can double and even triple.
Enjoying procrastination this way will definitely increase your productivity.
4- It Increases your Positive Energy and Release Resistance
When you force yourself to do anything in life it creates a resistance, and resistance translates into negative energy and low vibration.
Negative energy and low vibration is never a good thing to have or be in, because according to the laws of the universe, it's pretty much impossible to bring about positive results in such state.
However, when you procrastinate, you can take that time off to go do something you really want to do, or even rest, so your energy can shift and your resistance can subside in order to leave room for creativity as you release that resistance that often comes in the middle and blocks it.
5 – It Helps you to be more in Alignment
Maybe you've never heard the term "being in alignment with the universe" if it's your first time reading a personal development article, but being in alignment with the universe that's surrounding you is serious business and vital for your flow of energy and productivity.
No matter how much we have detached ourselves from nature, we are still part of it because we are born from it. The more you understand that the more you'll be able to alignment with the universe which you are part of, in order to be more creative and productive at the end of your procrastination cycle.
Look at trees, grass, flowers, etc.
They procrastinate all winter long only to give all they have when spring comes.
Yours and my procrastination cycles are like the down season for nature. We can use it to recharge and boost ourselves for more productivity at the right time.
Use your procrastination time to recharge your batteries and reset your alignment.
To do this, take a walk, watch a movie, watch personal development videos, practice your favorite sport, etc.
6- Procrastination will Help you be Healthier and Happier
Stressing yourself into doing something that your body and mind are against (at that moment) is actually not healthy.
A farmer told me the other day that because this past winter was too warm (in Europe), the cherry trees didn't have time to rest, thus, they produced very little cherries this spring and summer.
We will all do well remembering that we are an integrant part of the universe we live in and no different than cherry trees.
By using our natural procrastinating time we can recharge our batteries. We can take that time to eat healthier, do some exercise, or meditate.
This is going to contribute to your overall health and happiness.
Conclusion
I have learned to embrace my procrastination when it shows up, and I don't feel guilty if I procrastinate anymore. Instead, I use this precious time to my own advantage.
If you learn to embrace and appreciate you moments of procrastination, you will see that procrastination can be good and that your creativity, productivity and successful results can greatly improve with it.