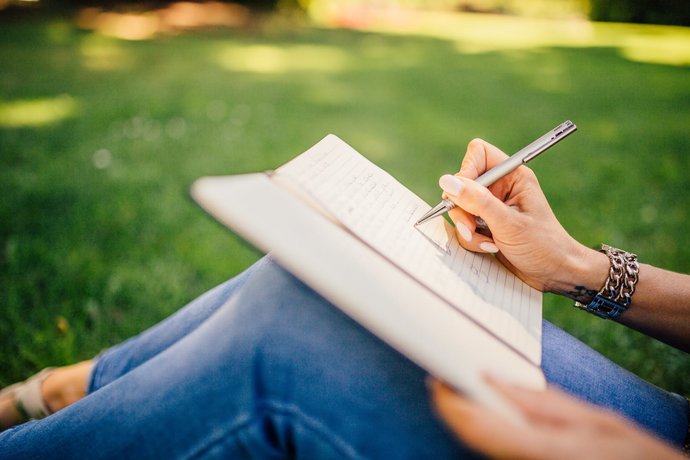 Copywriting is a skill that not every person out there has, but that's OK. We all cannot be good at everything.
Professionals are out there for a reason; when you cannot execute the task, they can.
Hiring a professional copywriter is an excellent idea that improves your website content.
In today's competitive world, it is important that your pages speak to the audience in a way that others do not.
You want to separate yourself from the other brands. this gives customers a reason to continue working with your business. If you cannot provide them with impressive, eye-catching words, the professionals can.
Here are six reasons why hiring a professional copywriter is a beneficial decision.
1- Get Results
After consulting with you a professional copywriter will understand your company and your objectives. They provide the marketing copy that sells your brand while improving SEO rankings. Persuasive copy written in an informative way is the key to successful copywriting.
2- SEO
Search Engine Optimization is the largest online marketing strategy.
Without good SEO, your company is nothing more than another website lost in a virtual world. SEO uses the right keywords to deliver rich content to your audience. Professional writers understand SEO and the right ways to help your website rank.
3- Exceptional Writing
Pesky commas are one of many problems writers experience when writing. These errors may seem minuscule, but to a customer getting to know your company,  it may be the sign that you're not the professional they want to work with.
Professional copywriters are grammar proficient, reducing errors in the content on your pages. Plus, copywriters tailor the information to your specific industry.
Customers get information when a professional copywriter creates your content! In a Gallup poll, 53% of online shoppers leave a website that contains grammatical errors. Avoid being potentially viewed in a negative manner and hire a professional copywriter! This can save you money in the long-run.
4- Be Viewed as a Professional
Consumers trust businesses that have a professional demeanor and charisma.
Your website is the only introduction to your business that many customers get. You must make an impression from the moment they visit your site. If your website content contains obvious grammar and spelling errors,  you lose credibility.
Customers will take their business elsewhere, to a site they feel more trustworthy. Hire a professional copywriter to create your website content. They have the right words to impress your audience.
5- Save Time
Copywriters work within strict deadlines if you have them. They save you an abundance of time.
Let's face it: as a business owner, the day is filled with things to do from the moment you walk in the door. Sometimes, clocking out on time isn't possible because there's so much left on the agenda. Do you really have the time to produce quality content for your pages? Copywriters save time!
6- Stay Up-To-Date With Each Google Change
Google is a key driver to bring traffic to your site.
The higher are your search engine rankings the better positioned you are for more conversions.
Copywriters are tech-savvy professionals who stay abreast of any new updates from Google. While keeping track of every single change from the search engine is rather challenging as a business owner, rest assured hiring a copywriter would mitigate the risk of missing vital updates.
Expect an update or a new change almost every month. Recently, there was a huge change-pack from Google that internet users had to be ready for. A copywriter ensures that any such minor or major update is incorporated in your website content on time including any mobile-friendly update.
7- Capture & Market Your Services In A Better Way
Copywriters are not just writing experts who pen persuasive and compelling content to sell your products and services.
With their knack for writing and research, they are best able to capture your industry-specific services. Trained copywriters are specialists in creating high-quality
industry-relevant content. Whatever is your business area or niche, hiring a specialist writer ensures that objective driven content reflecting your service is written to attract targeted visitors and the right kind of customers. Copywriters focus on your particular service or industry and present it through engaging and exciting content. This has the ability to draw a wide range of potential customers to the site.
8- Final Thoughts
Copywriters provide a great service to small business owners. If you want to impress customers and build a successful brand, it is time to hire a professional copywriter. It is an affordable way to climb the ladder of success. The benefits here only begin to describe the many that await you!