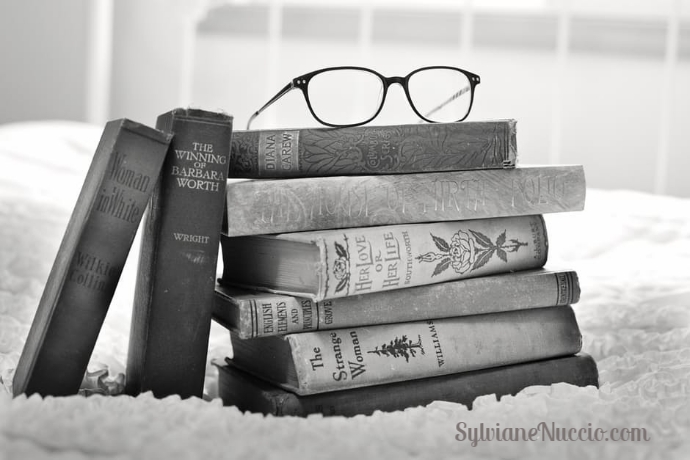 Even in this digital age you still need a captivating book cover design to get your book sold to as many people as possible.
In this article, I'm going to give you 7 tips to help you create a captivating book cover design.
Why the Need to Consider your Book Cover Design Carefully?
I know you've heard the saying, don't judge a book by its cover, right?
Well, the thing is that we do it all the time.
Yes, that's right.
You may have never heard of the author and don't even know what the book is about, but somehow you're attracted by the cover and you're grabbing the book to find out was it's about.
The cover of your book is the first thing that your potential reader is going to see.
Looking at a book cover it's like looking at a beautifully arranged plate in a restaurant. You don't know how it tastes or if you're going to like it yet, but it sure looks delicious.
Yes, a beautifully arranged plate will make you want to eat the food in it, and a great book cover will make you want to read the book.
That's why even books that don't even exist in hard copies do have their covers as well.
But the question that you may have still is what should my book cover design say?
What's catchy and what's not?
What works best and what doesn't?
Well, let me help you with these questions, shall we?
1 – Think Clarity
The first thing that your book cover should reflect is clarity.
Before you're even thinking visual effects, such as image or graphic, you need to pay close attention to the two most important items besides the design, which are:
The title of the book
The name of the author
These are two items that you don't want the potential buyer trying to guess. Both should be very obvious on your cover.
As far as the design is concerned if your book cover is too busy or simply an eyesore it's not going to do justice to your book, so avoid any fluffy items that could confuse or even repulse the reader.
Your book cover could be fancy, original or creative and all of that at the same time as long as it's sending your message clearly.
Neat design, title, and name of the author.
Then, you can build on that.
2- Match the Tone of your Book
While you might want to be creative with your book cover design, you also need to make sure that it matches the tone of your book.
For example, do not pick a design that's appealing to children if your book is for adults or vice versa. Do not pick a design that suggests darkness if your book is light, etc.
The tone of the book, its genre and the age group it is for should be obvious in the design.
3- Make Sure it Looks Good in all Digital Sizes
One thing that I've noticed about book covers, it's that it can look totally different in thumbnails size than it does in average size.
Because this is the digital age and your book cover will also appear in thumbnail size if it's for sale anywhere online, you need to make sure that your design gives the thumbnail format justice so you won't miss a sale just because you had not thought about this detail.
An important detail that authors before the internet didn't have to worry about, but that you have to think about carefully today.
4- Be Creative Not Literal
What I like about a book cover it's that it doesn't have to tell the story literally.
What I mean is that if your book is about diseases you don't have to show sick people or a doctor on the cover. Instead, you could show healthy people having a picnic, for example.
If your book is about personal development, you don't have to show someone coaching people on your cover, you could just show an appealing image that the human brain can easily associate with this topic.
Being creative and original while matching the tone of your book is essential in the creation of your book cover design.
Here are a couple of examples from an author friend of mine who used book cover designs that match the tone of her books without being literal.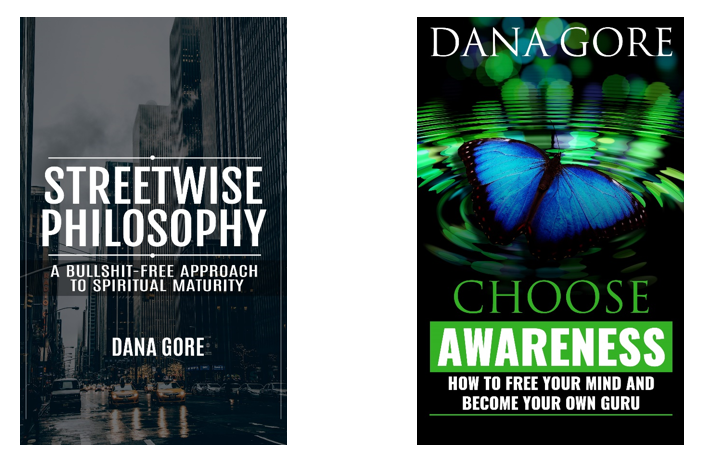 5- Be Interesting, Entertaining and Attention Grabbing
A book cover needs to be as interesting, entertaining and attention grabbing as possible because the visual appeal is a huge factor.
That's why a chef will dress his plate like a piece of art. That's why a store manager will hire professionals to dress their windows and shelfs.
Always keep in mind the visual appeal, and play with it the smart way.
Your book cover design could make or break the success of your book. That's as simple as that.
6- Pay Attention to the Color Theme
The color theme of your book cover design should match your book story because colors have specific meanings for the human brain whether it's conscious or unconscious.
So always keep this in mind when choosing the color theme of your book cover.
Here is some basic color meaning to keep in mind.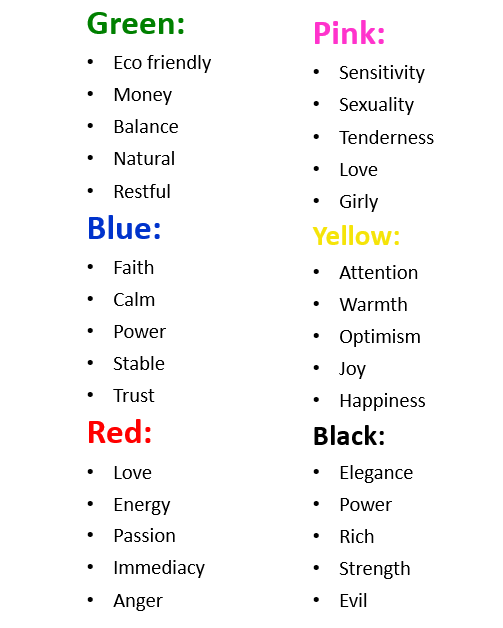 It's always a good idea to keep in mind the basic meaning of colors because this is what will talk to your potential reader's unconscious mind even if they're not consciously aware of it.
7- Pay Attention to the Typography
Lastly, but not least, do not forget that the typography of your book cover is part of the design as well.
The Title
First of all, when creating your book title, it's a good idea to pick several titles and ask for feedback to as many people as possible before you make your final choice.
You will find out that what's appealing to you may not be that appealing to the public at large.
I'm doing this myself right now with my Facebook friends and I've got some valuable feedback about my future book title this way.
The Teaser Tagline
You should definitely have a teaser tagline beside your title, which will help your potential reader know exactly with just a few words what your book is bout.
A teaser tagline is an essential added detail that can boost your book sales. There is no reason why you shouldn't use one in your book cover.
The Font
The font of your book cover is really important, and you might want to ask your book cover designer to show you several different font types to choose from.
Different font styles could send different messages about your book content. So, something to keep in mind at all cost when you create your book cover design.
Book cover design is an art, and something to think about carefully.