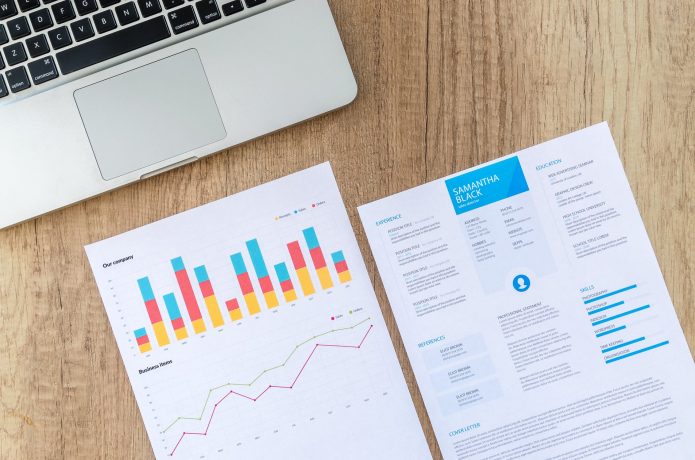 I know that most of you reading this blog on a regular basis do not know this, but I am a resume expert. Yes, I've written, rewritten, edited and translated tons of resumes over the past three years, and because of this, I have a huge list of what NOT to do on your resume.
Unfortunately, I often see such mistakes on many resumes that I come across.  I also edit resumes for Canadians (in English and French) which are even a bit worse than the resumes that I work on here in the US.  So, I thought that it was time for me to write about the 5 main mistakes that you absolutely need to avoid on your resume.  I see those mistakes on a regular basis, and you must quit making them if you want to get the job.
1 – Your Resume is Not Up to Date
Your resume MUST be up to date.  Do you know that most potential employers will just toss your resume away as soon as they get it if it's not up to date?
I'm sorry; a resume that ends in 2015 is not an up to date resume.  What have you done these past few Years?  Were you out of work?  Have you done temporary jobs or odd jobs that you might not be very proud of and don't want to show on your resume?  Then, mention it.  You don't have to put the details about your those jobs, but tell your potential employer that you've filled a few jobs outside of your skills and expertise, so they would understand that you haven't spent two years watching TV on your sofa.
The same goes for any other reasons why there might be a gap in your resume.  A pregnancy, an illness, a leave of absence.  Just mention it in a professional fashion.  This is very important.
2 – Your Date Formatting is Incorrect
What most employers want to see in the US is a month-year format for each period of employment such as 11/2009 – 04/2012.  I see a lot of resumes showing dates like 2007-2010.  What does it mean, really? You may have started that position in December of 2007 until January of 2010.  This means that you would have really been working there 2 years, yet your resume wants to show 3 years.  That's why employers do not like this type of format.  If you have such date formatting on your resume, you may be losing a lot of opportunities, for that mistake alone.
If you are not exactly sure what month you started or ended a position, give it your best guess (was it summer? winter?), and go with that, but make sure you create your resume with the correct date format.
3 – Your Font is Horrible and/or Inappropriate
Gosh, do I hate that one! I see people asking for help with their resume using either horrible or very inappropriate font that would make any potential employer run.
Just last week, I had a client who had her whole resume on Comic Sans MS font.  Please, people, if you want to send a fun email to your mom or your beau, Comic Sans MS is fine, but it's a NO-NO for a resume.  It looks very unprofessional, and it tells your potential employer that you don't know what you're doing.
Acceptable fonts for resumes are usually Arial, Times New Roman, or Garamond.  Try to stay away from everything else and you'll be fine.
4 – Your Formatting doesn't Make Sense
The formatting of your resume is very, very important.  Your resume represents YOU before your potential employer gets the chance to meet you in person. If your resume has a terrible formatting it's a pretty bad representation of you.  It's like you are going to an interview not dressed up appropriately.
Most of my clients contact me about the formatting of their resume and when my work is done they totally get it. They see what a difference it can make to have a resume reformatted to something more organized, more professional looking, and most of all that shows your potential employer that you are a professional worth interviewing.
The basics of a good formatting are the following: Your name, address, email and phone number shouldn't take more than two lines.  Name, titles and subtitles should be in bold.  The most recent position is always on top of the list.  No more than 10-12 years of past experience is needed (no 5 page resumes, please), and yes, I do see that and worse. Computer skills and education should be last.  They are other details, of course, but this is your basic acceptable resume format.
5 – You Have Too Much Information
Is there such thing as giving too much information? Oh, yes, there is, and I see that all the time.  Believe it or not, I have seen resumes with marital status, social security number, age, birth date, gender, picture, and references private information.
This drives me totally crazy.  None of such information should EVER show on your resume.  You should never, ever, want to put any of such information on your resume because it's like telling the crooks out there, this is me and, please, just rob my identity as you wish.
Now, pictures on a resume could have its own little section in this post.  Who in their right mind would want to put their picture on their resume?  A good and honest employer will never want to hire you based on your looks.  Pictures are only for actors or models, or even online marketers, of course, but besides that, please, give yourself a favor and take that picture off of your resume.  When a client sends me a resume with their picture on it, I take it off immediately and give them a little speech why they don't need it.  Most of the times, they get it and don't even discuss it.
Also, you need to remember that you should never be hired based on your age, looks, gender or marital status.  Do not even think that you'd ever need such information on a resume.
Putting your social security number on a resume is downright stupid and dangerous.  when the time comes, your potential employer will request your social security number.  Until then, they don't need to know.
Do not ever put information regarding your references on your resume either, because that's private information of that person that shouldn't go into the hands of any strangers.  Give your references upon request only.
Of course, there's more to say about resumes, but I hope that you're getting those 5 mistakes you absolutely need to avoid on your resume to give you the best chance to get the job you're trying to apply for.
Please, leave your feedbacks down below in the comment area.
Sylviane Nuccio