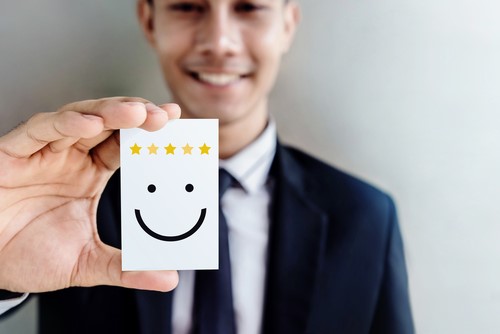 Marketing experts have long touted word-of-mouth marketing as the most valuable kind of promotion any company can have. However, the only way to gain this critical asset is by building customer loyalty.
When your customers love your brand, they gladly share their experience with others, and the marketing of your product expands beyond the confines of your budgeted marketing plan.
In this article, we'll look at the best-proven ways you can boost customer loyalty as a business leader so you can maximize your brand's potential.
1- Optimize Your CRM
Excellent customer service provides an essential foundation forcustomer loyalty.
It makes you stand out among your competitors, especially in a world where so many companies are relying heavily on automated technology removing the human element from customer relations and support. CRM (customer relation management) software helps you record and manage customer interactions at every phase of their journey with your business.
This enables your support team to create an up-to-date, tailored customer support experience for every individual. The more you know about your customers, the more they notice you care. When you show this loyalty to your customers, they can't help but do the same to you.
2- Build Credibility through Content Marketing
Creating and sharing online content that provides value to your customer in relation to the problem your product is designed to fix is a great way to build credibility. 
When you're able to help someone solve a problem, you become the expert in their eyes, and they're likely to recommend you to anyone they come across who has the same problem.
Content marketing also helps potential customers find your product or service when they're "Googling" their issue. If you can have a video or article that shows up in response to their search inquiry, you've built credibility by providing the answer they didn't have.
Regularly producing content to post to your company's blog (if you have one) will improve traffic to your site and send signals to your customers that you're relevant and proactive about proving your credibility.
3- Provide Perks to Your Most Loyal Customers
A great way to attract brand loyalty is to reward it. Provide perks to highly loyal customers that make them feel good about giving you their business again and again.
One example is a financial incentive such as a punch-card system of rewarding the nth purchase with a free gift. You could also provide earlier access to your product or service for qualifying return customers, or special access to the experts in your business who can provide personalized value. 
Reaching the qualifying benchmark, such as the number of products purchased or amount of money spent, encourages customers to keep coming back so they can attain a higher status and get more value. 
4- Create Ways to Stay in Touch with Your Customers and Get Feedback
Staying in touch with customers and asking for their feedbackshows you're attentive, and applying that feedback from existing customers helps you retain them. Having an email list customers sign up for in the checkout process is one way to stay in touch.
You can also encourage them to connect with you on social media, where several polling and questionnaire tools exist that are great for feedback shows.
Figure out which platforms work best with your product customers helps. Some brands find that Instagram works best for them, while others may find photos can't capture the services they provide — Twitter may be feedback shows in this case.
Whichever platform or platforms you choose, make sure to keep your brand voice and style consistent from post to post.
The Bottom Line
Building customer loyalty increases customer retention and helps spread awareness of your brand through word-of-mouth. So much of what decides which product or service someone will use is based on the opinions of their peers.
Ultimately, this results in a higher bottom line and puts your businesson track for a long and healthy lifespan. Focusing on customer loyalty canprove to have great returns on your time and investment, so the sooner youstart applying these practices, the faster you can build your business.