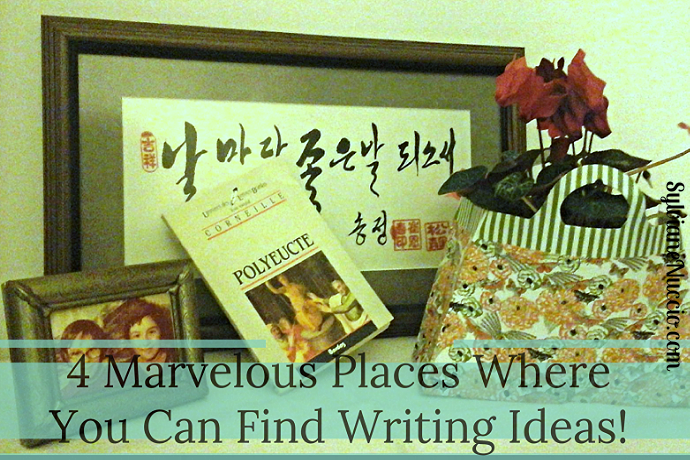 It's hard to write outstanding content, week after week, isn't it?
Yes, I know.
I mean, even if writing comes easy to you, it doesn't happen on its own. Does it?
– You have to make time.
– You have to be inspired in some way.
– You have to sit down and come up with at least 1,000 words for a blog post these days.
And writing something that makes sense is simply not enough. Your article has to be original, valuable, memorable, attractive, easy to understand… You name it.
That's a rather demanding task, don't you think?
That's why writing blog posts week after week is not easy.
As a matter of fact, it's challenging.
The blogger's life is tough.
Yes.
Don't underestimate yourself. You are one of those people who needs to write all the time for their business.
You just don't give yourself enough credit, like other type writers do. And maybe you're not recognized enough for what you do.
But let me tell you.
What you're doing week in and week out is not easy. Because writing occasionally is nothing, but writing all the time… it's HARD.
But there is hope…
4 Marvelous Places to Find Writing Ideas?
This being said, let's pretend for a moment, that you know about those 4 marvelous places where you can always find writing ideas.
What are they?
Well, they are the subject of this article today.
So, make sure you read and save it for later (just in case).
Did you think they were 4 physical places?
Well, sorry if I mislead you for a moment, but those places can be found anywhere you live, anywhere you go, and at any time of the day or night.
Those 4 places are ALWAYS available to you 27/7.
Because they are:
Your knowledge
Your memory
Your observation
Your imagination
So, let's analyze them one by one carefully.
Your Knowledge
Knowledge can include two things.
Knowledge is what you already know about your field, your business, and other things. It's your database.
Knowledge is what you learn when doing research.
Whether you are a college student, a business owner, or a stay at home mom, it doesn't matter.
Your knowledge is huge.
Give yourself some credit.
But, where do you start using your knowledge to find writing ideas?
Easy.
Take a notebook, and start writing a list of what you know.
It's time to scrutinize your knowledge database, and without over thinking too much, just start writing down areas where you have knowledge.
It doesn't have to be done in one day. Actually, it shouldn't. These things take time.
Keep that notebook handy at all time, and write down snippets about what you know as it comes to you.
You don't have to be an expert in any of them.  Simply take notes of them as they come.
For example:
I'm not an expert in SEO, but I have some f knowledge about it.
I'm not an expert in child rearing, but I have some knowledge about it.
I'm not an expert in gardening, but I have some knowledge about it.
Do you see where I'm coming from here?
That's why you need to keep this notebook handy and fill it up over the coming weeks, months and even years.
Don't underestimate note taking of this sort, because more often than not such notes will be responsible for writing ideas. They can inspire you to write…
Complete articles
Introductions
Examples
Conclusions
Analogies.
Lessons
Illustrations…
… And more.
Your notes about knowledge will be handy to find ideas to write about.
Anytime you are facing the blank page, wondering what to write this week, all you have to do is look into that precious notebook, and something is bound to spring from those notes and translate into an article that will be useful to your readers.
Then, it's up to you to use your writing skills to turn your article into great content for your business.
Your Memory
Now, I hear what you're saying; isn't my knowledge the same as my memory?
No, it isn't.
Of course, your knowledge is part of your memory, but your memory, in turn, may have nothing to do with knowledge.
It's just memory.
It's something you went through.
It's an experience you had.
It's stories of your life.
Good things, bad things, anything…
But what does memory have to do with writing, you may ask?
Well, a lot.
Memory can be used pretty much like knowledge.
You can use your memory to spark an article idea or even a book idea.
Memory is one of the best friends of the writer, no matter what you write.
We have an amazing brain that stored everything since we were about 2 years old.
And if you know how to reach into your subconscious, you can even go before that, but I digress.
Let's say you have an easy access to your memory that starts at 2-4 years of age. That's some database right there if you ask me.
Everything is in there…
What lesson you learned
What makes you feel good
What makes you feel bad
Experiences you could use for your topic at hand
What could support your point
What you could use to illustrate your subject
What you could use to spark your writing in any way, shape or form
Take that notebook and write down those "memory chunks" that will take you there any time you need it.
When you're searching for writing ideas, read through your memory notes.
I use my memory database often, to come up with writing ideas.
Our memory database is a great helper, but it can only help if we use it.
The best way to use it, is to have it written down somewhere you can look into when you need it, because even though it's in your head at all times, it may not be available unless you SEE it at the time you need it.
Your Observation
You know what is the first thing they teach you in drama school?
Well, you might not have been in any drama class before, but I'll tell you.
The first thing they teach you in drama school, which will serve you as THE BEST acting tool, ever, it's to learn to observe.
And by the way, that includes your 5 senses.
What you see
What you hear
What you touch
What you smell
Even how and what you speak
If you become a good observer, you can actually improve your memory, and attention to details quite a bit. That's why I have an excellent memory and a HUGE attention to detail skill.
Yes, observation will help you come up with marvelous ideas to write about. It will help you with prompts, introductions, topics, and so forth.
– You could be observing someone at the cash register in a store, and come up with ideas.
– You could be observing birds flying overhead and come up with ideas.
– You could be observing how someone speaks, how something feels to the touch, and how it smells, and come up with ideas.
Not only for writing novels as you may be thinking, but useful for bloggers to write interesting, and original articles, just like your readers are asking for.
So, just as you did with your knowledge and memory bank, you could jot down whatever it is that you observe that is worthy of note taking.
Your Imagination
Now, this one may be the hardest one for what we call left-brain people.
The reason for this is that if you are more of a "left-brain" person you tend to be more logical, orderly, analytical, and systematic, than if you are a "right-brain" person which tends to be more creative, imaginative, artistic and spontaneous.
Now, I'm not going to pretend, and if you know me a little bit, you probably guessed by now. I am more of a right-brain person.
So, here I'm talking more to the left-brain person.
One thing you need to remember is that while we, as individuals, tend to be more one or the other, we most definitely all have a FULL working  brain, (at least I hope) and we can, at any time, fetch from that other side of our brain that is less familiar to us.
One thing that you need to remember is that when you were a baby, a toddler, and even a small child, your right brain was way more active than your left brain. No matter how left-brain a person you are now.
So, if you are a left-brain person as an adult, you may want to relearn how to exercise your right brain more, with 3 easy exercises that will help you.
3 Exercises to Train the Creative Side (right side) of your Brain (your imagination)
1) Try to use your non-dominant hand as much as you can throughout the day
For example, comb your hair, brush your teeth, eat, do your cleaning, use the mouse of your computer, turn on the lights, jot down notes… with your non-dominant hand for a few minutes each day.
Try to do as many tasks as possible using your non-dominant hand for a while, and see what happens after a while.
2) Walk backward
Do this exercise once a day.
Make sure nothing is behind you, and walk backward for a minute or so.
Then if it's safe, walk backward with your eyes close.
I do a lot of walking in parks, and I always try to find a safe place where I can walk backward for 2-3 minutes.
This is an excellent exercise to train your right brain.
3)  Squatting
Now, this is a fun little exercise that will help develop your right brain in my ways.
Align your feet about 20 inches apart.
Grab your left earlobe between your right thumb and right index finger.
Grab your right earlobe with your left thumb and left index finger.
Then bend your knees in a squat position, and stand back up.
While holding your earlobes with opposite hands, squat and stand, back and forth for 2-3 minutes.
Do this once a day for 3-5 minutes at the time.
I hope you enjoyed this article, but most of all, if you feel that you could use more great ideas to write about on a regular basis, take note of this and apply those tips.
If you take this seriously and really do this, you will come up with better and more original articles.
It's your turn now. Let people know what you think about this in your comment below.